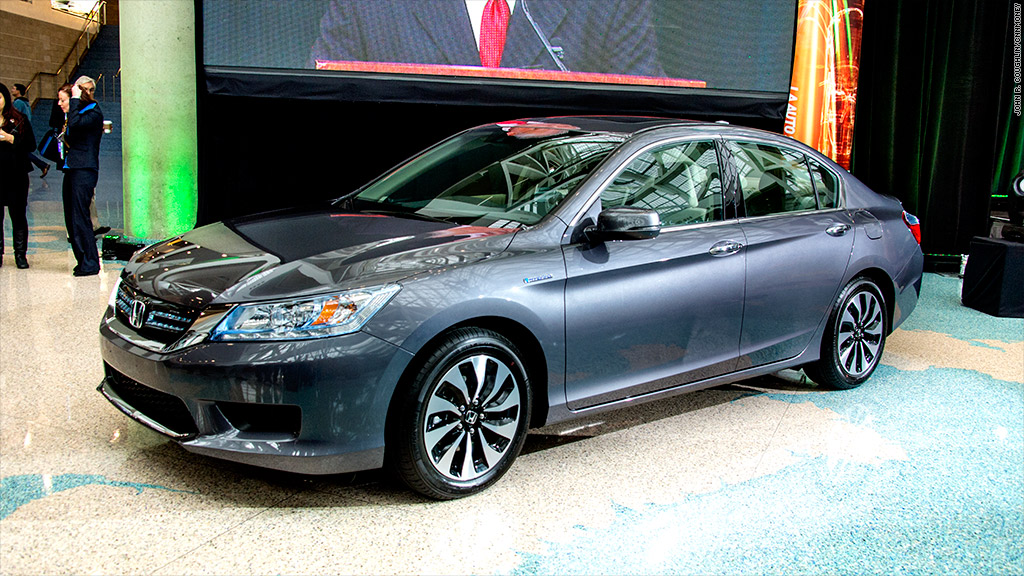 The Honda Accord was named Green Car of the Year in an award ceremony Thursday at the Los Angeles Auto Show.
The Accord is a mid-sized family sedan that is available in hybrid and plug-in hybrid versions as well as fully gasoline-powered versions with four- and six-cylinder engines.
"Mainstream buyers have long found the Accord a popular choice because of its efficiency, functionality safety and value," Green Car Journal editor Ron Cogan said in a statement. "With the addition of exceptional hybrid and plug-in hybrid versions to the already fuel-efficient Accord line, Honda (HMC)'s Accord becomes an even more compelling choice."
The Accord Hybrid gets EPA-estimated 50 miles per gallon in city driving and 47 on the highway. (Hybrid cars often get better fuel economy in low-speed city driving than in highway cruising.)
Related: Cool cars from the LA Auto Show
The Accord Plug-in gets slightly lower city and highway mileage than the non-plug-in hybrid but it can go 12 miles on a charge before using any gasoline, according to EPA estimates.
Even gasoline-powered Accords are very fuel-efficient for their class. The V6 gets 34 mpg on the highway while the four-cylinder gets 36.
The other finalists for the award this year were two diesel-powered cars, the BMW 328d and Audi A6 TDI. Diesel cars are more fuel efficient that gasoline-powered cars. Two compact cars, the Toyota (TM) Corolla and Mazda3, were also finalists for the award.
To be eligible for the award, a car must be all-new or have significant changes for the new model year.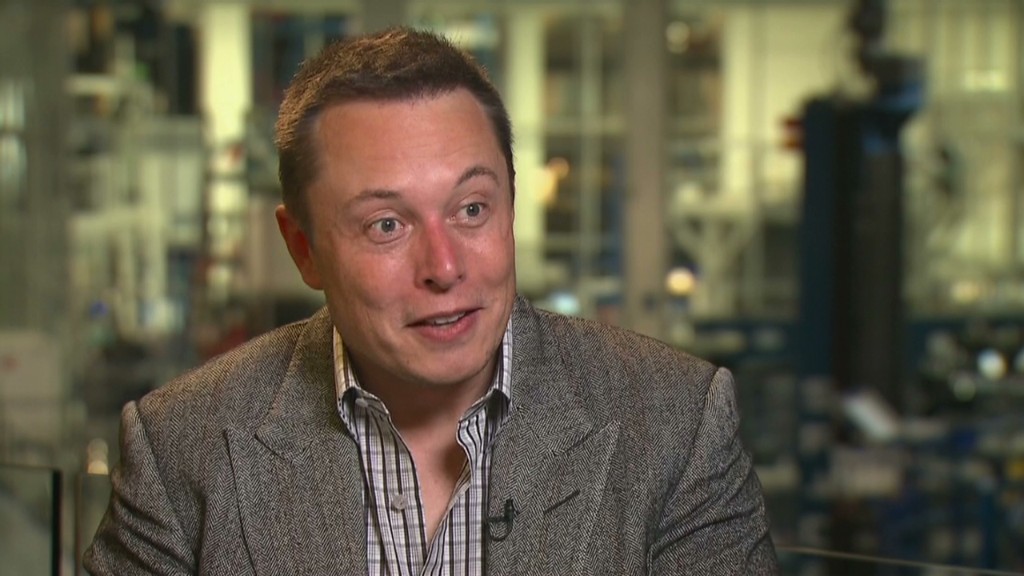 Judges for the award included Tonight Show host and noted auto collector Jay Leno, Jean-Michel Cousteau, president of Ocean Futures Society; Frances Beinecke, president of the Natural Resources Defense Council; Michael Brune, executive director of the Sierra Club.
Related: Tesla alternatives - Four cheap electric cars
The award is presented by the Green Car Journal, a magazine about electric, hybrid and other fuel-efficient automobiles.
Past winners of the award have included the Ford Fusion, the natural gas-powered Honda Civic and the Chevrolet Volt.