The Treasury Department has started the process of selling its final 31 million General Motors shares, a move that will leave taxpayers with a loss of about $10 billion on the automaker's 2009 bailout.
GM received $49.5 billion from Treasury to get it through its 2009 bankruptcy reorganization, and the government has gotten back $38.4 billion in stock sales, loan repayments and dividends since that time. Treasury has just completed a sales plan for 70 million shares, the third group of shares it has sold since the November 2010 initial public offering.
After holding about 61% of GM's shares outstanding, Treasury's stake in the company is down to about 2%.
Assuming Treasury gets something close to the Wednesday's closing share price of $37.69 when it sells its remaining shares, it will get back another $1.2 billion, which will fall far short of breaking even on this bailout. Share prices would have to spike up to $356 a share for taxpayers to be made whole, which clearly will not happen.
The timing of the final sale of stock is in keeping with plans announced in January.
On Thursday, the Obama administration defended the auto bailout, despite the cost, saying that it saved more than a million jobs. The White House said the cost to the economy and federal coffers would have been greater if GM and Chrysler Group, which was also bailed out, had been allowed to go out of business.
"Our actions have enabled the industry to rebound," said Tim Bowler, Treasury Deputy Assistant Secretary. "All three American automakers are now profitable, and more than 340,000 new auto jobs have been created since GM and Chrysler emerged from bankruptcy in 2009."
Related: We're almost break-even on the bailouts
GM (GM) shares are up about 30% so far this year and were higher in morning trading on the announcement. The company has earned nearly $20 billion in net income since 2010, the year it returned to profitability after emerging from bankruptcy.
"We're making great progress in our efforts to make the most of this second chance by building outstanding cars and trucks, creating jobs and reinvesting in our country," said the company's statement about Treasury's sales plans.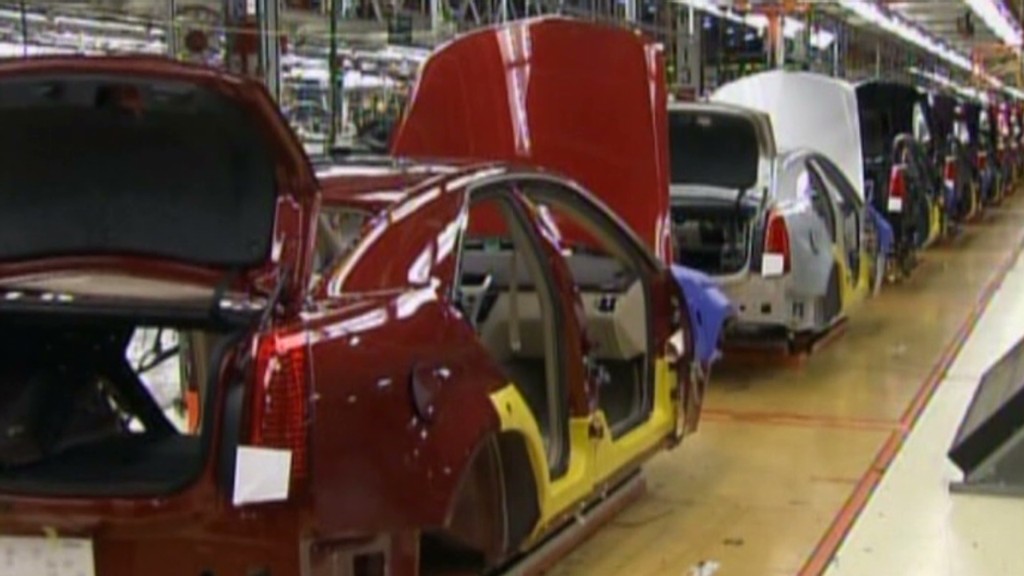 Despite the cost of the auto industry bailout, Treasury said taxpayers have turned about a $10 billion profit on the $421.6 billion that was distributed under the Troubled Asset Relief Program (TARP) that was used to bailout out automakers and the nation's banks.
That profit will only grow as it sells its remaining GM shares as well as its holdings in Ally Financial, the former GM finance unit formerly known as GMAC, as well as shares it still holds in a number of small banks.
-- Treasury has clarified the amount General Motors actually received in the bailout, leading to revised figures for the amount of the loss, and how much per share it would take to break even.