Take-Two Interactive, the company behind the Grand Theft Auto game series, is calling it quits with Carl Icahn after nearly four years together.
Icahn first took a big stake in Take-Two (TTWO) in late December 2009, buying around 9 million shares for just under $8. The activist investor has boosted and reduced his overall stake throughout the years. As of the end of the third quarter, Icahn was Take-Two's largest shareholder. His 12 million shares gave him a 12% stake in the company.
But on Tuesday, Take-Two announced that it is buying back all of Icahn's shares for a little over $200 million, or about $16.93 per share. That's more than double the amount Icahn first paid in 2009.
Related: Icahn dumps more than half of his stake in Netflix
As part of an agreement made several years ago, the buyback prompted the three board members that Icahn placed at Take-Two in January 2010, including his son Brett , to step down from their positions.
The company did not specifically say why it decided to buy out Icahn. But Nick Snyder, an analyst at Union Square Research Group, said it may have been the result of a disagreement about the company's future, such as what Take-Two should do with its cash or whether or not it should put itself up for sale.
Snyder also pointed out that Take-Two was not that big of a holding for Icahn. It represented less than 1% of Icahn Enterprise's (IEP) total portfolio. The firms' largest holdings include CVR Energy (CVI), Apple (AAPL), Chesapeake Energy (CHK) and Herbalife (HLF).
Related: Bill Gross tells Icahn to leave Apple alone
"He may have been happy to walk away with a big gain rather than fight a management team that may have been more interested in long-term growth than maximizing short-term shareholder value," Snyder added.
In the statement announcing its purchase of Icahn's stake, Take-Two CEO Strauss Zelnick said that the decision "reflects our confidence in the company's outlook for record results in fiscal 2014 and ... profitability every year for the foreseeable future."
Take-Two reported strong fiscal second-quarter results last month thanks to record-breaking sales of Grand Theft Auto V. It also boosted its fiscal 2014 forecast.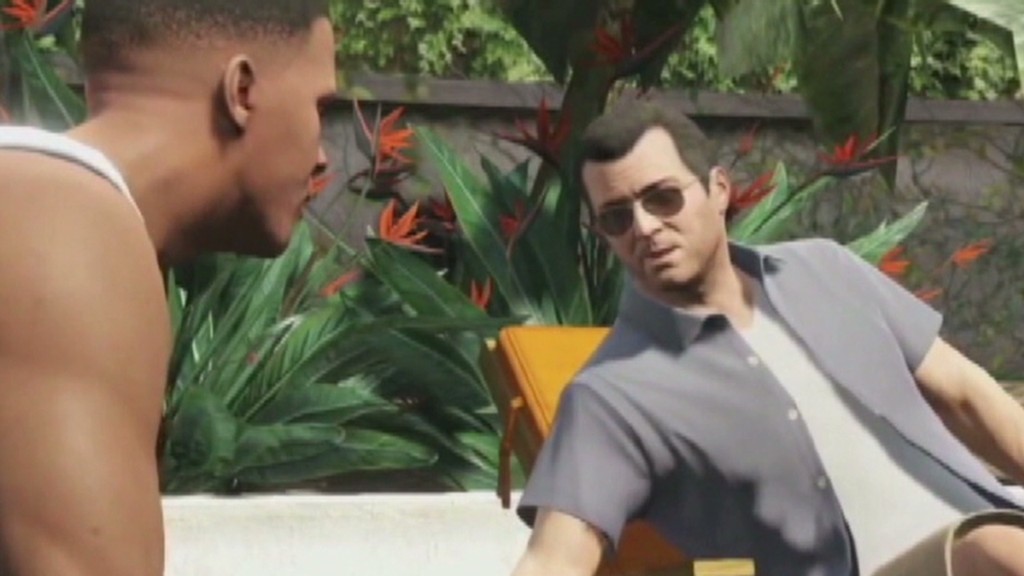 Zelnick added that because Take-Two has plenty of cash on its balance sheet, the company is "able to pursue a variety of investment opportunities, including repurchasing our company's stock."
Still, investors weren't pleased with Icahn's exit.
Shares of Take-Two were down nearly 5% in afternoon trading, hitting their lowest levels since July.