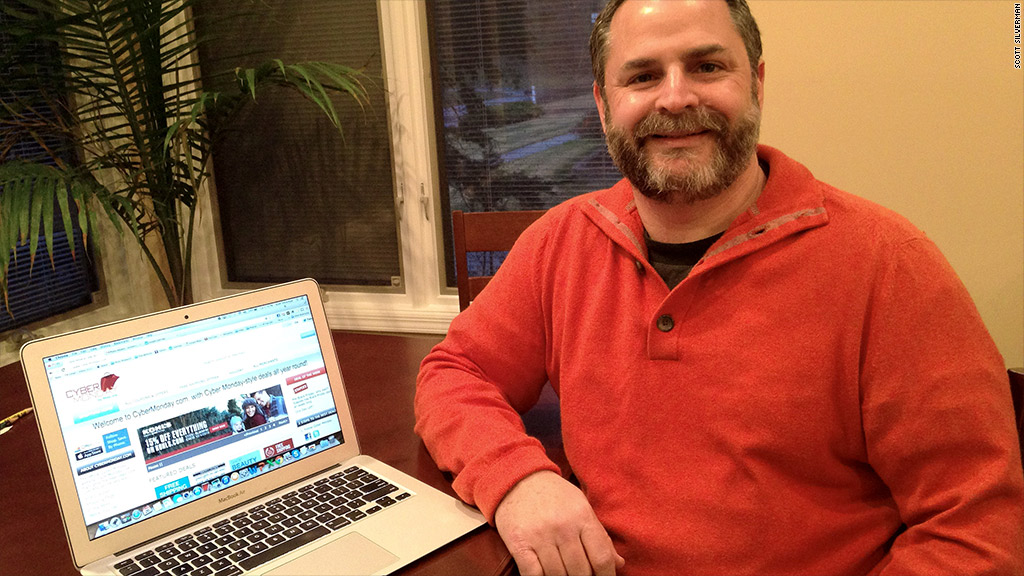 Cyber Monday is finally living up to its name.
When it started in 2005, the first Monday after the Thanksgiving weekend was only the 10th busiest day of the year for online sales, according to comScore.
The following year, it actually fell to the 12th.
But the name was catchy enough to prompt retailers to offer Cyber Monday sales. And that prompted online shoppers to make more of their purchases on Cyber Monday. By 2010, it was the biggest day of the year for online sales.
"It became a self-fulfilling prophecy," said Andrew Lipman, vice president of marketing & insights at comScore.
Last year, there were $1.5 billion in online orders from desktop computers on Cyber Monday, and that is expected to hit $1.8 billion this year. Including mobile, online sales could reach $2 billion.
As much as those online sales have grown in the last eight years, it's still a fraction of traditional brick-and-mortar store sales. One estimate from ShopperTrak puts those in-store sales for Black Friday 2012 at $11.2 billion.
Related: We went shopping on Thanksgiving!
The name Cyber Monday was coined by Shop.org, a division of the National Retail Federation.
"It was pretty amazing the way it took off," said retail consultant Scott Silverman, who was the executive director of Shop.org at the time, and part of the two-person team that thought it up. The other is Ellen Davis, an official with NRF.
Lipman said he expects Cyber Monday will continue to hold onto its lead in online sales for the foreseeable future. But other days are seeing even greater growth in online sales.
Black Friday online sales were up 28% last year, topping $1 billion for the first time, compared to 17% growth for Cyber Monday.
And the more rapid growth of mobile online sales could give Black Friday even greater growth this year. Lipman said Black Friday could become Showrooming Friday, as shoppers look at an item in stores, then make the purchase for less online.
"Black Friday isn't going stop having huge offline sales," he said. "But people are out there bargain hunting. Mobile sales make that easier to do."