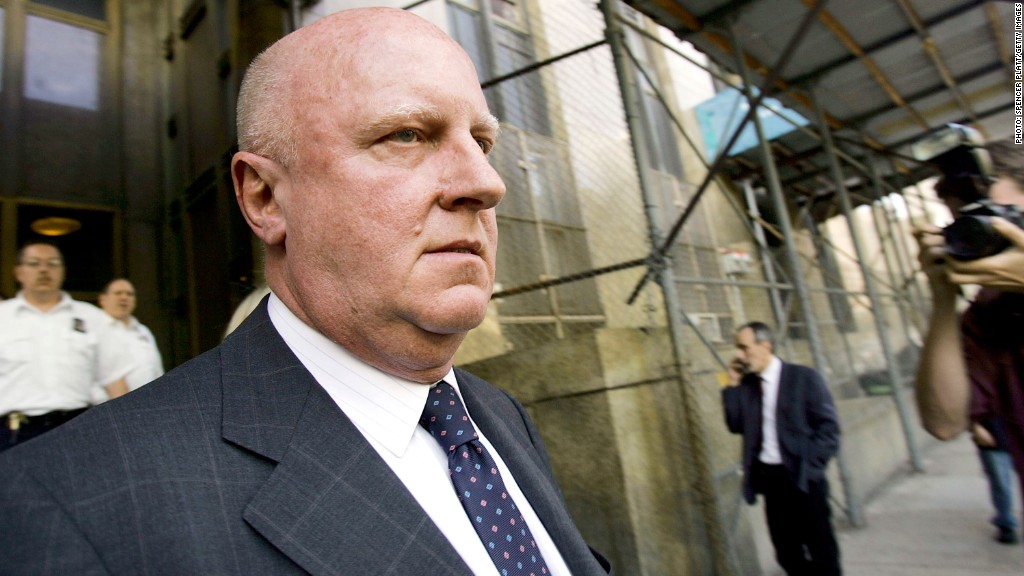 The curtain is falling on the Dennis Kozlowski saga.
The New York State Parole Board granted release Tuesday to the former Tyco (TYC) chief executive, convicted back in 2005 for stealing hundreds of millions of dollars from the manufacturing conglomerate.
Kozlowski received a sentence of 8-1/3 to 25 years in prison in one of the highest-profile corporate fraud cases of the new millennium. He spent lavishly with the stolen funds, infamously dropping $6,000 alone on a shower curtain and $2 million on a "Roman orgy" party in Sardinia featuring an ice sculpture of Michelangelo's David urinating vodka.
Kozlowski started his sentence at a medium-security prison in upstate New York, where he was reportedly dubbed "Koz" by rapper and fellow inmate Ja Rule. He has since been on work release with an e-learning company, held at Manhattan's Lincoln Correctional Facility with the opportunity to leave on some evenings.
Related: Ex-Madoff aide created 'fake books and records'
The minimum-security site is located just north of Central Park, and not far from Kozlowski's former $31 million apartment on Fifth Avenue.
Kozlowski is tentatively set to be released on January 17.
"Mr. Kozlowski is grateful to the parole board for its decision to grant him parole," his lawyer, Alan Lewis, said Tuesday.
Kozlowski's first parole bid was denied last year, prompting him to sue challenging the decision.