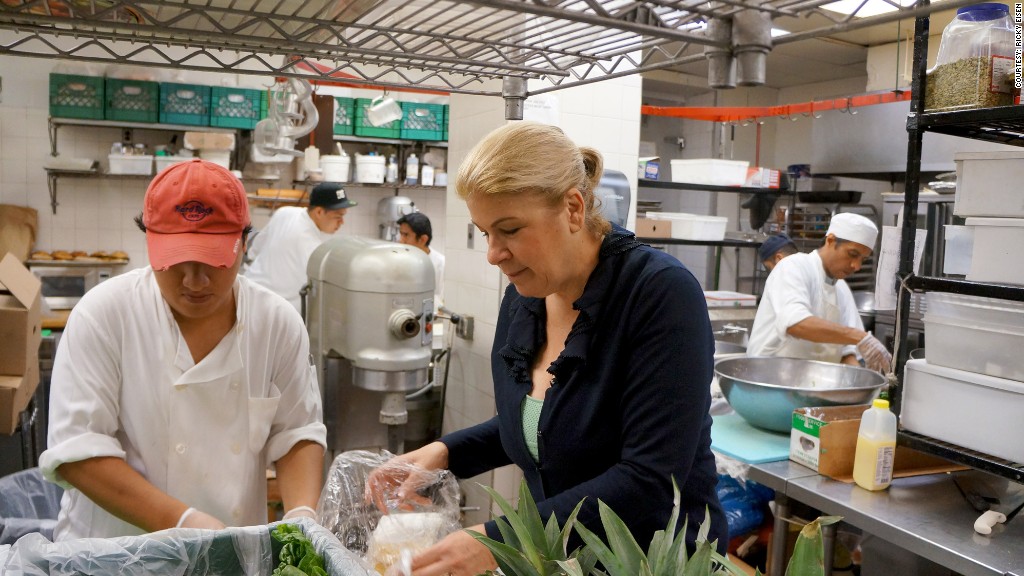 Ricky Eisen has been planning and catering Manhattan events for over three decades, but in the last 15 years, she's noticed a distinct trend: The rise of tech startups -- and the companies' constant struggle to keep talented employees from leaving for better-paying rivals -- has meant that "entertaining has taken on a new definition," Eisen said.
"Entrepreneurs now see parties as not just a good time, but as an opportunity for teams of employees to bond with each other, which helps with retention," she explained. It's not just at the holidays, either. Many tech firms host weekly happy hours that get "people away from their computers, talking to each other, telling jokes and exchanging ideas," she said.
During December, Silicon Alley pulls out all the stops, and Eisen's company Between the Bread caters five or six parties a day. Even if the budgets are modest, "tech clients want to do something people will be still be talking about well after New Year's." Eisen suggests three ways to make the festivities memorable:
1. Rethink the traditional office party. Unlike bigger, more traditional corporate clients, startups are likely to "start with a blank slate and do something employees will really love," Eisen said. One Internet company had an event in a nail salon, with a theme of "mani-pedis and martinis."
Related: How to boost your online sales this holiday season
At the other end of the frivolity scale is a fad called "Jeffersonian dinners." These are elegant sit-down affairs where employees pick a controversial topic beforehand, and each person makes a three-minute speech about it. Sounds like heavy going, but "the point is to give people a chance to air their thoughts on something totally non-work related," Eisen said.
2. Choose an unusual location. "Tech companies usually want to throw parties in places that weren't designed as party rooms," Eisen said. "They seek out venues that are visually interesting and just make them feel good."
One firm rented a music store for the evening, "with beautiful guitars hanging all over the walls." Another picked the Wooster Street Social Club, a combination tattoo parlor and art gallery in a landmark building. "Nobody got tattoos," Eisen said, "but it was such a funky, interesting place, everyone loved it."
3. Think up a "signature beverage." In Eisen's experience, fancy food makes less of an impression than an unusual drink.
One tech-company client wanted "an entire martini bar in the four primary colors, so we did apple, pomegranate, lemon and blue curacao," Eisen said. A different firm requested a drink in a particular shade of green, so Eisen concocted a Midori champagne royale. "You want to serve something delicious that most people would never think to order in a bar."
Related: Which social network is best for your business?
The food, on the other hand, can be simple. "Shrimp is always good, because it's not terribly expensive, but it's special enough that people feel you didn't skimp," Eisen noted. Another popular choice: "Comfort food, like individual terrines of macaroni and cheese."
Even the humblest hors d'oeuvres should be presented with flair. "People eat with their eyes," she said. "So focus on making it beautiful."
What if your party budget won't stretch to all three of these ideas? Just pick one. "With a limited amount to spend, concentrate on making one element memorable," Eisen said. "They don't all have to be extraordinary for the party to be great."