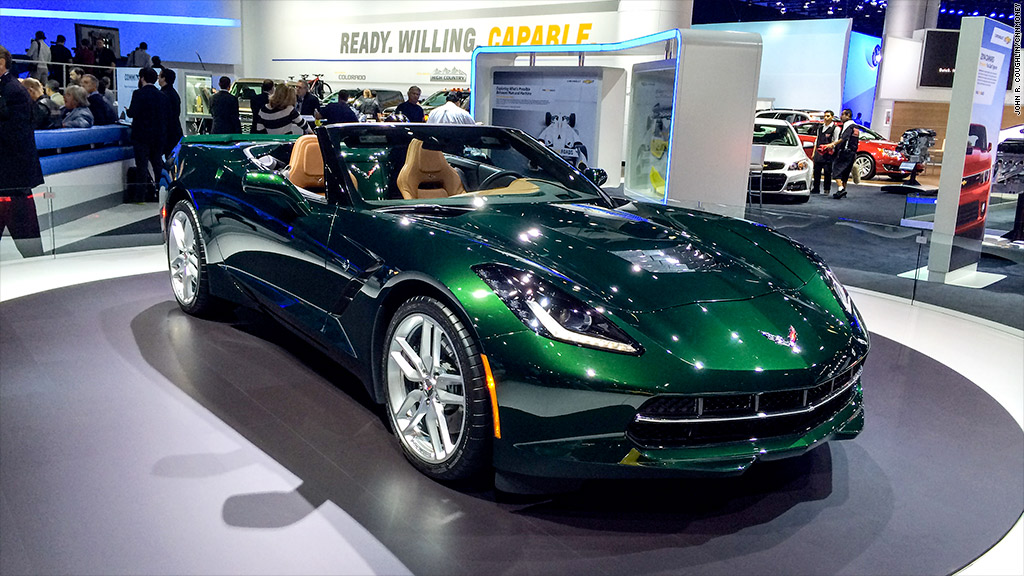 General Motors will pull most of its Chevrolet brands from the European market - except for the Corvette -- and will replace them with more cars from its Opel and Vauxhall brands.
"The company's Chevrolet brand will no longer have a mainstream presence in Western and Eastern Europe, largely due to a challenging business model and the difficult economic situation in Europe," GM announced on Thursday.
The U.S. automaker said that, beginning in 2016, it will compete in European markets through its Opel and Vauxhall auto brands, which are already being sold there.
GM (GM) also said it will "tailor its presence to offering select iconic vehicles -- such as the Corvette -- in Western and Eastern Europe, and will continue to have a broad presence in Russia and the Commonwealth of Independent States."
The Commonwealth is an organization of former Soviet countries, including Russia, Kazakhstan, Georgia and Ukraine.
Related gallery: Ford unveils all-new Mustang
GM said that its decision to wind down the Chevrolet brand in Europe will result in "net special charges" of $700 million to $1 billion in the fourth quarter of 2013 and the first half of 2014. These charges will stem from "deal restructuring" and "severance-related costs" as well as other expenses.
The company said that most of the Chevrolet cars sold in Europe are manufactured in South Korea.
GM is one of the biggest automakers in the world, competing with U.S. manufacturers Chrysler and Ford (F) as well as Japanese manufacturer Toyota (TM).