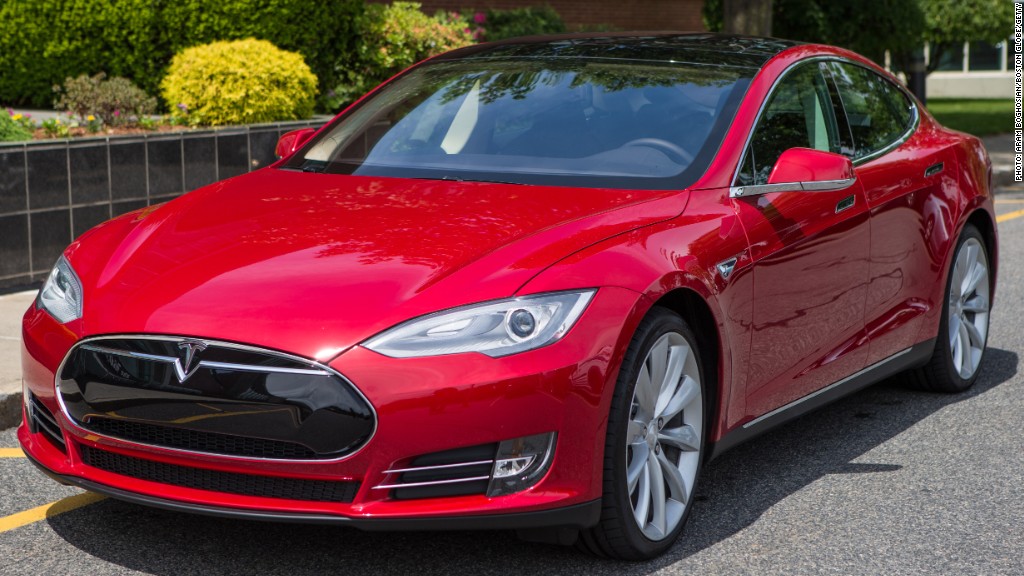 The things you can buy with the digital currency Bitcoin continue to grow, from sandwiches to fine art -- and now expensive cars.
A Florida man bought a Tesla Model S from a Lamborghini dealership in Newport Beach, Calif., this week. It was the first time the dealer had accepted Bitcoin, it said.
"That's right, an electronic currency was used to purchase a fully electric vehicle," the dealer's blog stated.
The buyer, who wishes to remain anonymous, bought the top-of-the-line Tesla (TSLA) for $103,000, which was equivalent to 91.4 Bitcoins on Tuesday, the day of the sale, said Cedric Davy, marketing director at the dealership.
The sale came about after the man contacted the dealership on Monday asking if he could use Bitcoin to pay for the Tesla, explaining that he had been turned down by other sellers, Davy said.
"We had heard about it before, but we weren't extremely familiar, so we basically did our homework and looked for ways for us to convert it into dollars," he said.
After checking into any legal issues and other research, the dealership worked with Bitcoin payment processor BitPay to handle the transaction.
Timing was on the buyer's side. The digital currency, known for its wide price swings, dropped sharply in value on Friday, just days after the purchase.
8 things you can buy with bitcoins right now
But the dealer didn't need to worry about the risks associated with the volatile currency. BitPay locked in Tuesday's Bitcoin price for both the buyer and the dealership, Davy said.
"We're not in the business of speculating so at the end of the day we want to sell the car as priced," he said.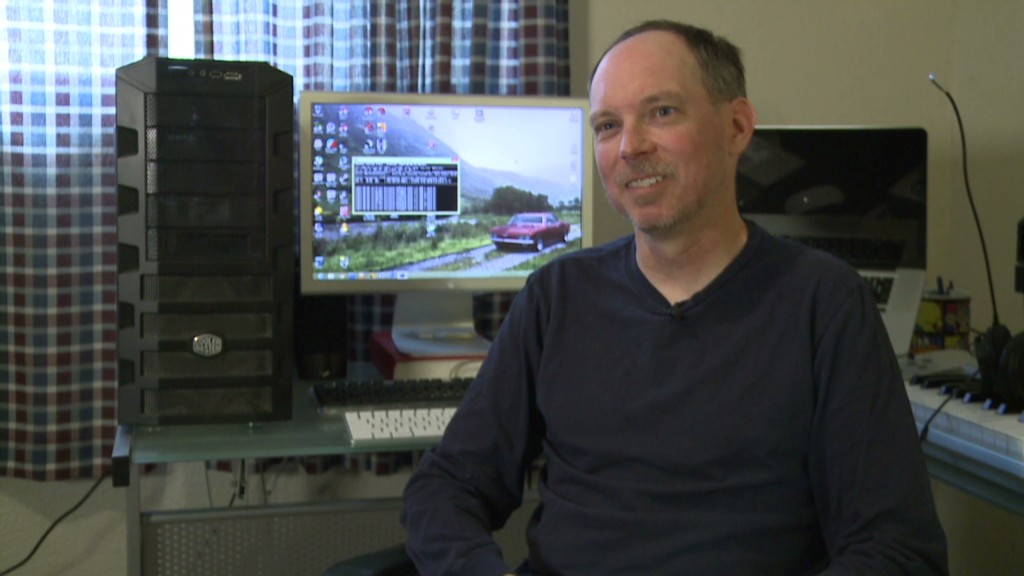 After news broke of the sale, the dealer fielded about 10 phone calls from more car shoppers interested in purchasing a car using the digital currency, Davy said.
"All these people have Bitcoins," he said. "I think some people are trying to spend it."
Most Teslas are sold online directly to customers by the company. Even in Tesla-owned and -run stores, the transaction is conducted online. Tesla has been fighting in several states in order to sell its cars directly to consumers from coast to coast.
In fact, Tesla head Elon Musk came to fame (and riches) as a co-founder of PayPal, a leading digital payment service.
Tesla declined to comment on whether or not the company plans to accept Bitcoin as payment anytime soon.