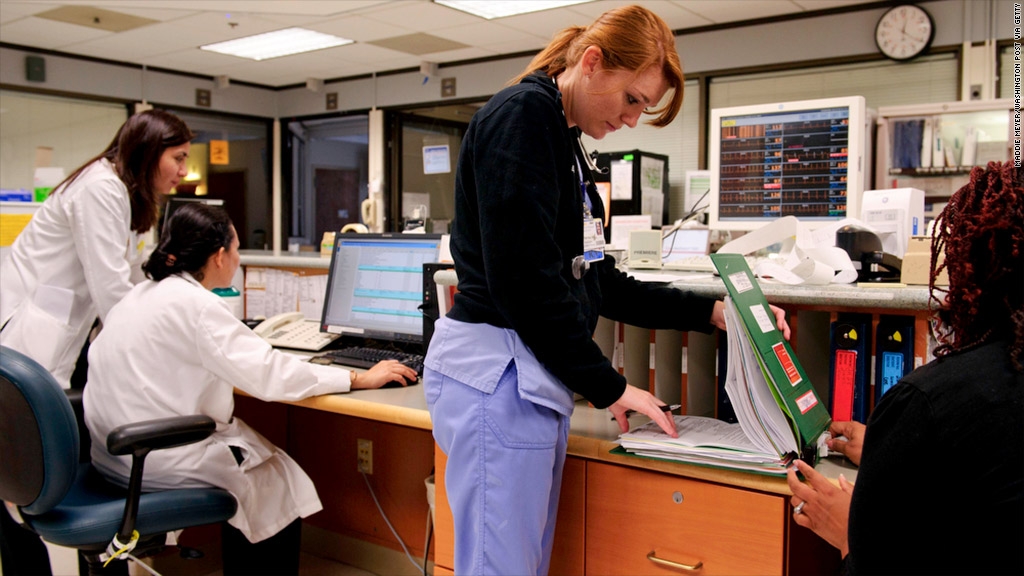 Even in the darkest days of the recession, the health care sector reliably created jobs. But that could be changing.
The industry -- which grew by 28,000 jobs in November -- has increased employment for 124 months in a row. There were 14.7 million people employed in health care in November, up from 11.8 million in July 2003, the last time jobs were lost in the industry.
The aging of the Baby Boomers is one of the prime drivers of the jobs boom since they require more health care as they get older. And the field remains very hands-on, despite technological improvements.
But, the employment steamroller is showing signs of slowing. Monthly job growth has averaged 19,000 or so this year, down from 27,000 last year.
Hospital hiring has slowed the most by far. These institutions are adding only a quarter of the jobs they did last year, on average, according to the Bureau of Labor Statistics data. That's because hospitals are suffering from the increased emphasis on out-patient care, which is less costly, and because they are expecting reductions in government payments for services, said Robert Kaestner, professor at the Institute of Government and Public Affairs at the University of Illinois.
Related: Five key numbers behind the jobs recovery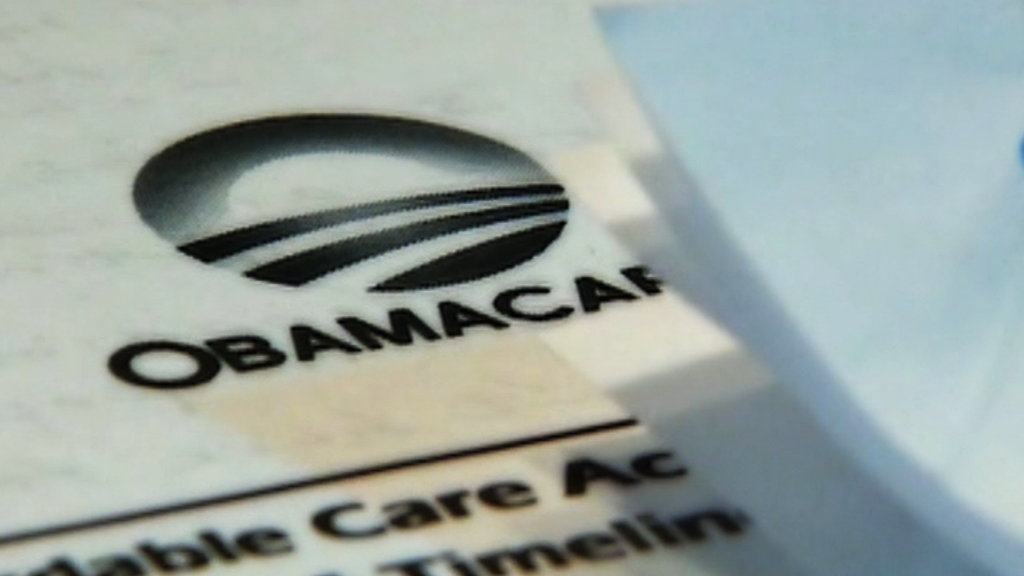 And, though the economy is improving, growth remains muted. Unemployment is still high at 7% and incomes have stagnated. That affects how often people seek medical care.
"When they have less money, people are much more cautious about going to the hospital," Kaestner said.
The slowdown in healthcare spending is also catching up with hiring. After years of rocket-like growth, spending has slowed to record lows. The Centers for Medicare and Medicaid Services reported earlier this year that national health spending grew by 3.9% each year from 2009 to 2011. That's the lowest rate of growth since the federal government began keeping such statistics in 1960, according to the Kaiser Family Foundation.
Where health care hiring remains strong is home health care services as the focus shifts to keeping people out of nursing homes. There were 1.31 million people employed in the home health sector, a low-wage industry, in November, up from 1.17 million at the start of 2012.