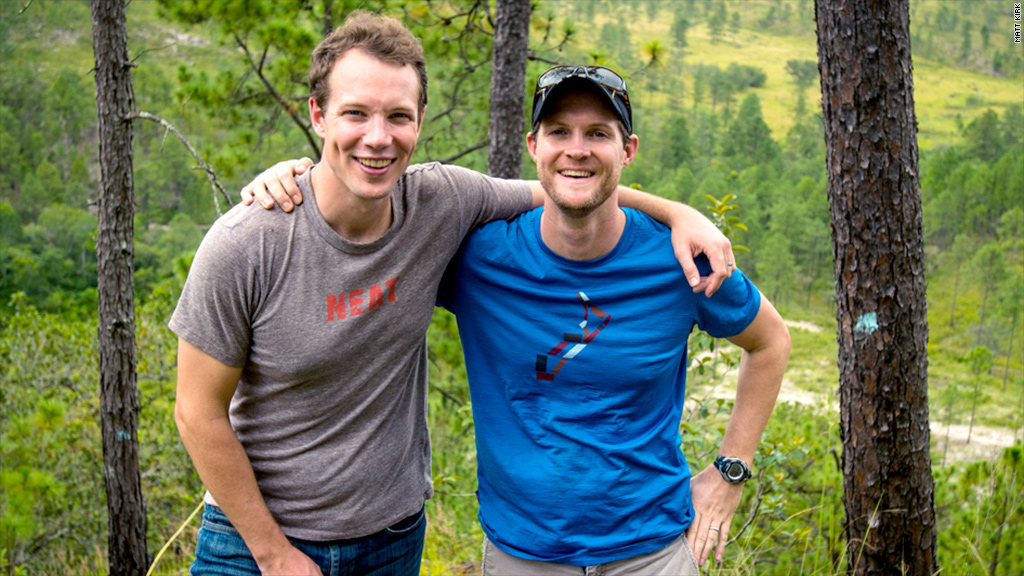 You have to search the fine print on Tegu's toy block set to find any hint of the company's plan to make one of Central America's poorest cities a better place.
Tegu's magnetic wood products start at $12 and are sold on Amazon (AMZN) and hundreds of shops across the U.S. But while the company is based in Darien, Conn., its toys are crafted in Tegucigalpa, Honduras, where Tegu employs 83 workers. In the process, it teaches them work skills they'll have for life -- managing employees, how to use state-of-the-art machinery and how to work more efficiently.
Cause-related marketing is not part of Tegu's business plan. "We wanted to succeed on the basis of product first, not rely on the social story to be the impetus for the product," said Will Haughey, a former management consultant who launched Tegu with his brother Chris in 2009.
Both grew up doing overseas missionary work. Chris spent time in Honduras volunteering and on business trips and had been thinking about how to use the country's hardwoods in a way that would benefit the Hondurans.
Related: Why 'do good' businesses are blowing up
Tegu is just one of countless socially minded companies hoping to rake in enough sales to maintain a mission of doing good. And there's a financial incentive to do so: A recent Nielsen report found that 50% of shoppers worldwide are willing to spend more on products that give back to society.
But sales are only part of the battle. For many entrepreneurs trying to facilitate large-scale change, there are big hurdles to turning a profit beyond what traditional companies face. Some are setting up operations overseas to create jobs in impoverished areas. And many value social missions over profits, so finding investors willing to wait indefinitely for returns can be difficult.
"Returns [with social ventures] take longer," said Bonny Moellenbrock, executive director of Investors' Circle, a 20-year-old network that funds for-profit social ventures. Even though the availability of capital is growing -- social entrepreneurs raised $10 million last year through Investors' Circle's pitch forums, up from $2 million to $3 million in 2008 -- moving beyond grant funding isn't easy.
"Bringing [your company] to a self-sustaining level goes beyond having a really good product," said Moellenbrock.
She stressed that entrepreneurs need to be prepared to talk to different types of investors, from traditional venture capitalists to foundations and philanthropists.
"That may mean adjusting your language and being able to understand the commitment of people interested in your cause or challenge," she said.
Related: These Americans launched startups in Chile
For Prosperity Candle, a three-year-old firm with five employees in Easthampton, Mass., mainstream success means finding a way to cut through the noise in a very crowded market. The company teaches refugees in the U.S. and women in Iraq and Haiti how to earn a living by making and selling candles. Like Tegu, Prosperity isn't profitable yet.
Ted Barber founded Prosperity after consulting for eight years on government-funded poverty-alleviation projects. Prosperity has been successful with its social bent -- nearly 70% of the Iraqi women it's trained earn above $4.50 a day, the minimum wage for unskilled work in Baghdad according to the State Department's most recent data. But making money stateside has been tough.
Prosperity makes "under $1 million" in sales: roughly 60% of it from the corporate/event gift market, 30% from online and the rest from fair-trade retailers. To offset Prosperity's enormous shipping and labor costs -- the firm pays U.S. workers $13 to $15 an hour plus benefits -- Barber has a lofty goal: selling his candles wholesale to national retailers.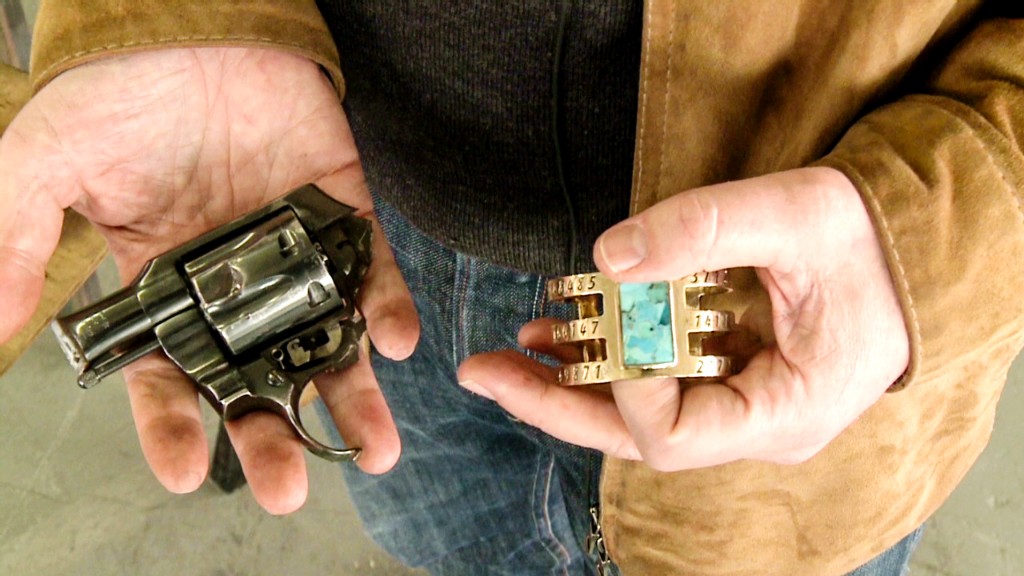 "We can't scale up without capital," said Barber, who is having trouble finding investors willing to wait indefinitely for a financial return. "Our mission, model and potential financial return discourage investors because our priority is on impact first, profits second."
Back at Tegu, the Haughey brothers envision building a toy empire whose quality and reputation will someday mirror that of Lego, the family-owned corporation that took decades to reach household name status. To get to that point, Tegu, which won't disclose revenues, is closing in on a multimillion-dollar round of funding and recently started selling internationally, including to Scandinavian and Korean schools.
"I would say that we were naïve to some degree to think that this could work, but fortunately we've seen it through," said Haughey, "Building a business simultaneously across a first and third world is the hardest thing I've ever done."