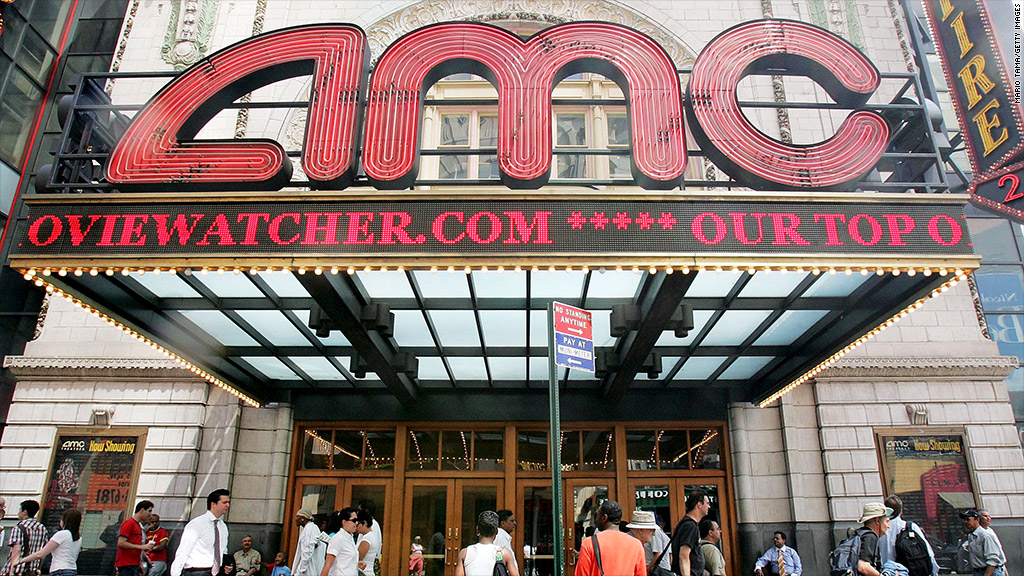 Want some stock to go with that popcorn?
AMC Theaters is preparing to go public, and it's offering some loyal customers a chance to buy shares at the same price that big investors pay.
The movie theater operator will set aside 110,527 shares of common stock in its upcoming initial public offering for members of its Stubs reward program, according to a letter from CEO Gerry Lopez. Members will be able to buy those shares on a first-come-first-serve basis at the same price that's being offered to big Wall Street institutions. AMC has a similar deal in place for its employees.
The IPO price is not yet final, but the company has set a range of between $18 and $20 per share.
AMC is working with a company called LOYAL3, an online broker that allows users to buy shares in amounts between $100 and $2,500, on the offering for customers and employees. Another big draw for these potential investors? There are no fees.
The IPO market has been on a tear this year, but many small investors complain that they have been shut out of the hottest deals. Most of the shares are set aside for large institutions and the banks underwriting the offering.
In general, only these investors are able to buy shares at the IPO price, while smaller investors are forced to buy on the secondary market at often inflated prices. Twitter, for example, went up 73% from its offering price on its first day of trading last month.
Related: Where should you put your money now?
Some companies have attempted to broaden access to IPOs in the past. But this looks like the first time a company has directly targeted its own customers.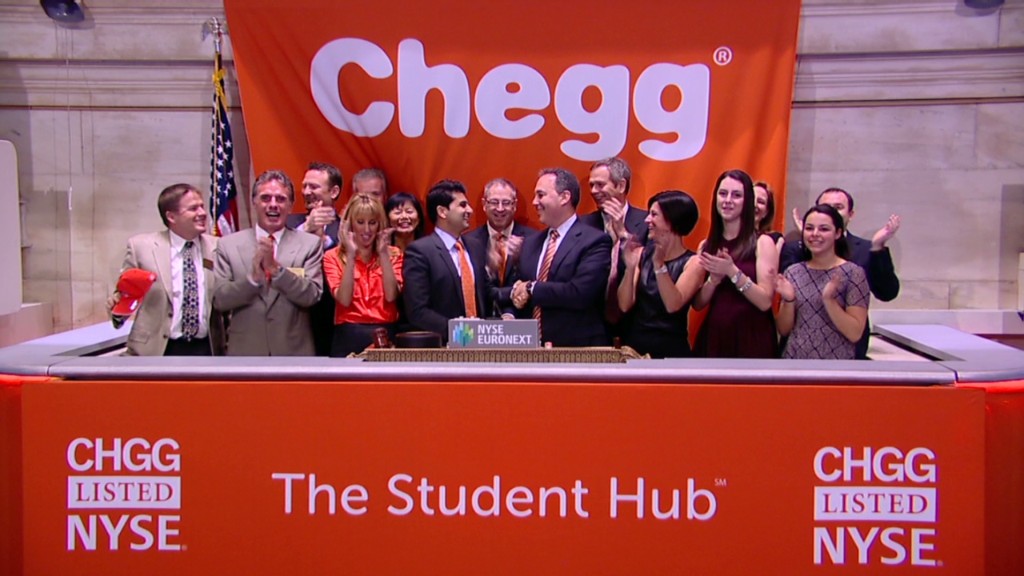 Google (GOOG) opted for a so-called Dutch auction, in which the asking prices start high and move lower until a final buying price is set, when it went public in 2004. And Facebook (FB) worked with several brokers that typically cater to retail clients, including TD Ameritrade (AMTD), Charles Schwab (SCHW) and E*Trade (ETFC), when it went public last year.
Twitter (TWTR) did not take any measures to woo small investors when it went public.
AMC also appears to be the first company to use LOYAL3's "social IPO" service.
LOYAL3 does not charge any fees and there is no minimum balance requirement to maintain an account.
But the company typically only executes one trade per day because it must bundle a bunch of small orders into one large order. That means the price a user will receive could differ significantly from the market price when the order is placed.
Related: When will Facebook be added to the S&P 500?
AMC expects to raise up to $421 million by offering more than 21 million shares of common stock, according to its prospectus.
The Atlanta-based company operates more than 300 theaters in major cities throughout North America. AMC, which was acquired by the Beijing-based Wanda Group in 2012, had total revenues of $2 billion this year through the third quarter.
The lead underwriters are Citigroup (C) and Bank of America (BAC).