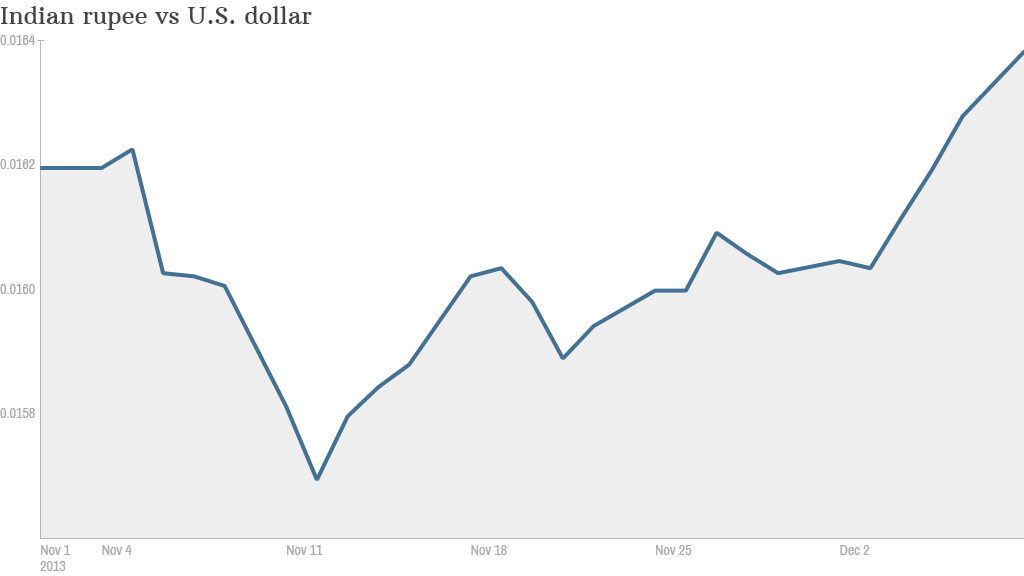 India's benchmark stock index advanced to a record high Monday as investors cheered the results of weekend elections that could lead to economic reforms.
The Mumbai Sensex closed up 1.6% after gaining as much as 2.3% earlier in the day. Market enthusiasm also drove the Indian rupee to its highest level against the dollar in more than four months.
Investors are optimistic after a strong performance from the main opposition Bharatiya Janata Party in state assembly elections. Much of the BJP's success came at the expense of the Congress Party, which suffered one of its worst defeats in recent history.
The results of the election, which polled one in six Indians, should put BJP in the driver's seat to lead a coalition government after national polls are conducted next year. BJP is one of the most business-friendly political parties in India.
Related: Trillion dollar trade deal struck in Bali
Still, there are reasons to think political dysfunction will continue to stymie economic reforms in India.
"Although a BJP-led national government would represent the most constructive possible outcome for economic policymaking, it would likely still be too weak to drive structural economic reforms," wrote David Sloan, an analyst at Eurasia Group.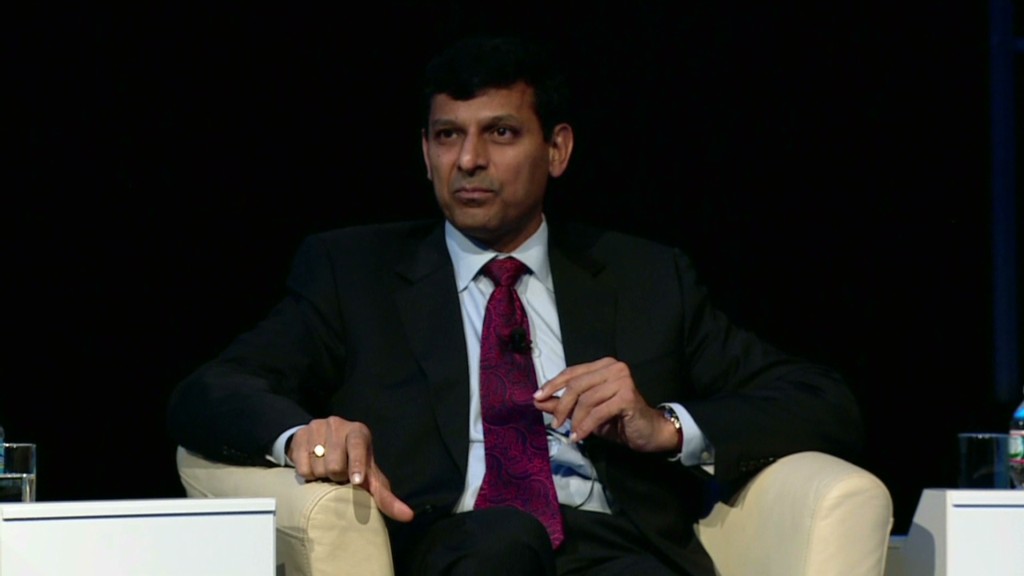 India has battled back from the brink of an economic crisis in recent months. The country suffered earlier this year when talk that the Federal Reserve would ease up on its stimulus program sent U.S. bond yields higher, triggering a flow of money out of some emerging markets.
Related story: Trial by fire for India's new central banker
India is particularly vulnerable due to its large current account deficit, which reflects the nation's tendency to import many more goods than it exports and leaves it heavily reliant on foreign capital.
India has been facing calls to reform its economy for years. Parliament took a key step last year by lifting restrictions on foreign direct investment. But investment dollars have not materialized and international companies remain wary of a change in the political winds that could reverse the decision.
In October, the IMF slashed its India growth forecast for the current fiscal year to 3.8% from 5.6%.