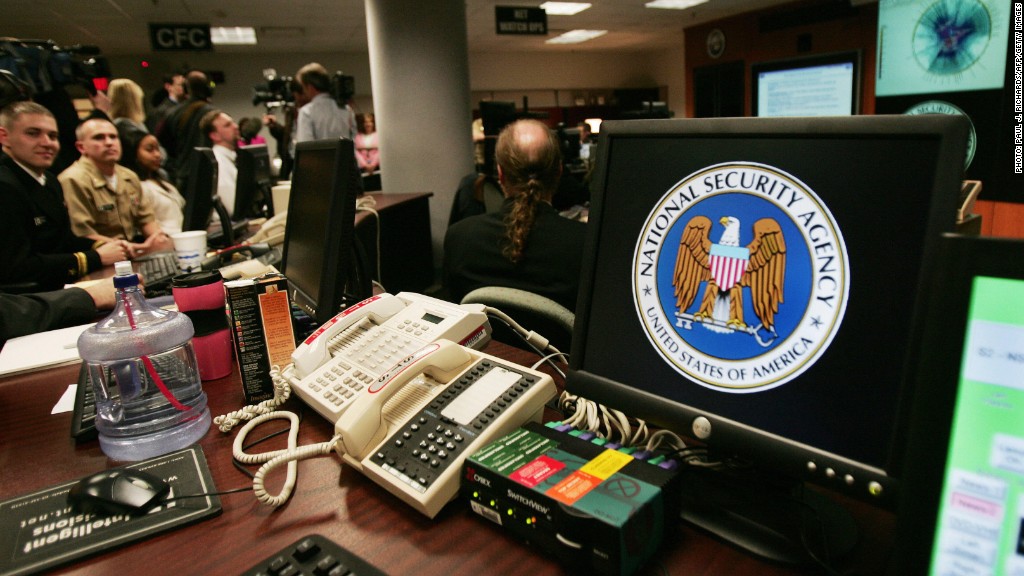 Major U.S. technology companies have joined together to ask the U.S. government to reform surveillance activities.
In a letter to President Obama and Congress published Monday, the firms say there is an "urgent need" to change government spying practices, which the companies claim undermine the rights of individuals.
Tech giants including Apple (AAPL), Google (GOOG), Facebook (FB), Microsoft, Yahoo (YHOO), LinkedIn (LNKD), Twitter (TWTR) and AOL (AOL) have signed the letter.
The companies advocate for a clear legal framework for surveillance actions, limits to government data collection and greater transparency about government actions.
"People won't use technology they don't trust," Microsoft (MSFT) Executive Vice President Brad Smith said in a statement. "Governments have put this trust at risk, and governments need to help restore it."
Documents leaked by former National Security Agency contractor Edward Snowden have put a spotlight on interactions between tech companies and the NSA. The agency's activities have roiled governments in countries where American tech companies do business, and the firms could be put at a competitive disadvantage as a result. The companies have also, to varying degrees, staked their reputations on an ability to safeguard user information.
In an effort to keep individuals' data secure now, the companies said they have been "pushing back on government requests to ensure that they are legal and reasonable in scope."
Related story: Google files First Amendment court case against NSA surveillance secrecy
Earlier this year, documents leaked by Snowden revealed that the agency had apparently tapped into the fiber optic cables that carry data between the servers of major American tech companies including Google and Yahoo.
Internet companies commonly send massive amounts of data between secure servers around the world, which is how the NSA was able to collect hundreds of millions of records. Tech and telecom companies have been in the hot seat ever since, and have been swept into the middle of a debate on where to draw the line on intelligence collection.
Related story: If the NSA can hack your bank account, who else can?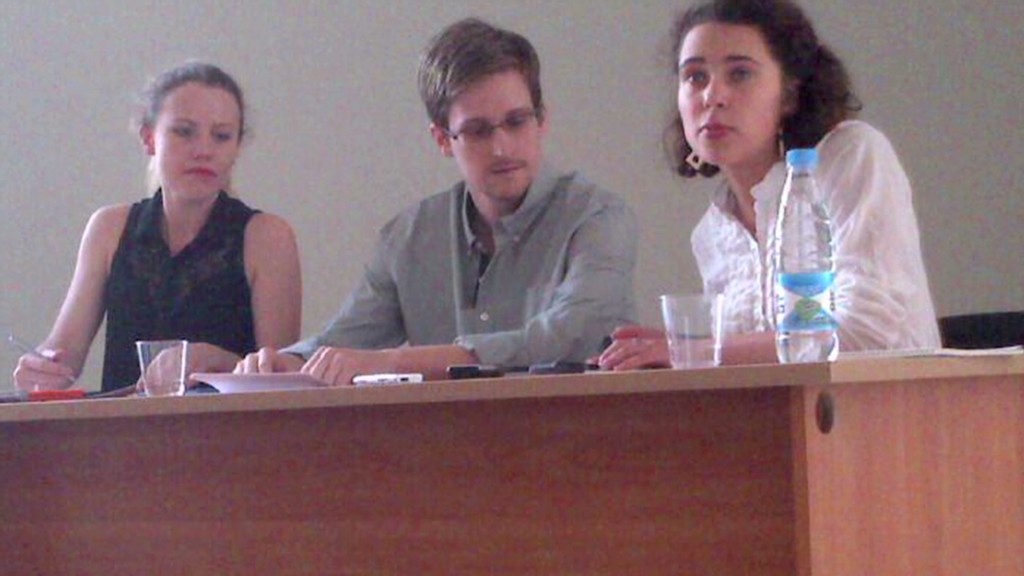 Obama addressed the broader controversy last week, arguing that the NSA is a necessary part of the national security apparatus.
"I've said before and I will say it again, the NSA actually does a very good job about not engaging in domestic surveillance, not reading people's emails, not listening to the contents of their phone calls," Obama said. "Outside of our borders, the NSA's more aggressive."
Obama also said he is personally involved in reviewing policies disclosed by Snowden, saying they "have identified some areas of legitimate concern."