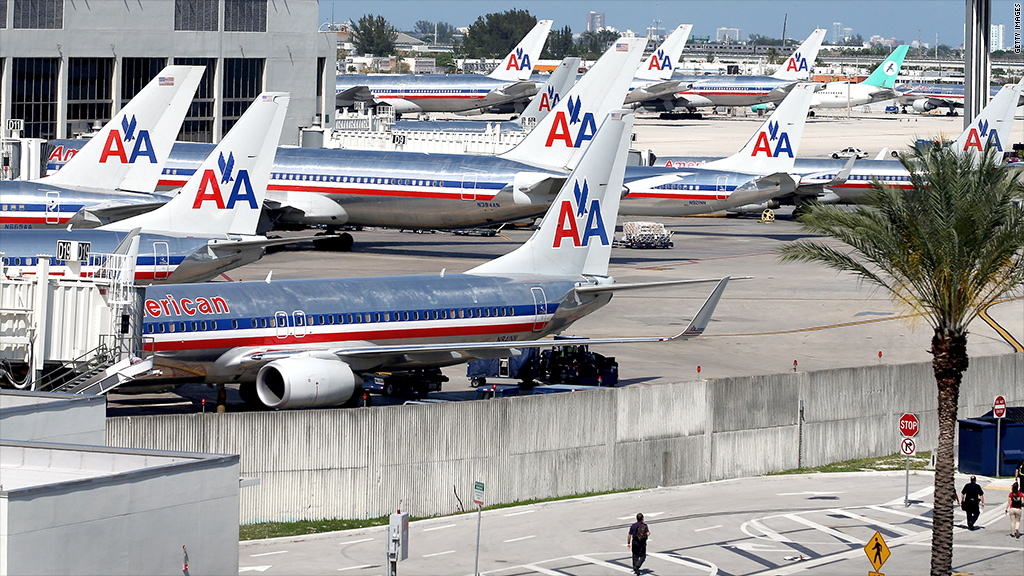 American Airlines was fined by the Department of Transportation on Wednesday after its agents allegedly told customers that some of the airline's fees were government-imposed taxes.
The DOT said it found that American (AAL) agents had offered customers inaccurate information "on a number of occasions" in 2012 and 2013. Pop-up windows on the airline's website also labeled fees, such as fuel surcharges, as taxes, the department said.
DOT spokesman Bill Mosley said regulators saw the issue as "mostly a matter of not training their agents as well as they could, not a deliberate attempt to deceive passengers." American agreed to pay a $60,000 fine and provide additional training to staff members.
Related: American Air back on Wall Street
"We expect airlines to be truthful to their customers when they provide information about their fares," Transportation Secretary Anthony Foxx said in a statement. "We will continue to take enforcement action when airlines fail to disclose their fares fully and accurately."
American recently merged with US Airways to create the world's largest airline, resolving an antitrust lawsuit from the Department of Justice. The company said it never misstated the total price of transportation for customers, but acknowledged that there had been "instances where some of the price components of the total fare were inadvertently mischaracterized, inconsistent with American Airlines policy and training."
"Our employees have received additional training to help ensure that price components are accurately and effectively communicated to our customers consistent with American's policy," American said.