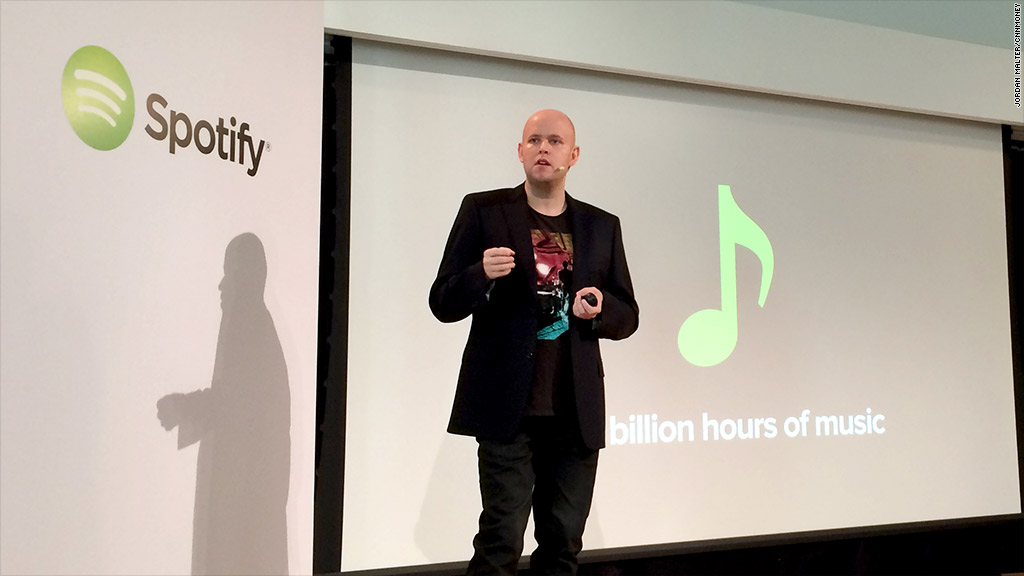 In a long-awaited announcement, Spotify expanded its free streaming option for mobile devices on Wednesday.
Until now, the music streaming company has provided a free streaming service for smartphones and tablets akin to Pandora (P), Rdio, and Apple's iTunes Radio. But picking and choosing songs to stream for free was exclusively available to PCs running Microsoft (MSFT) Windows or Apple (AAPL) Mac OS X. Mobile users were forced to pay $10 a month for a premium service in order to stream select music to their devices.
Spotify updated its iOS and Google (GOOG) Android apps on Wednesday, allowing smartphone and tablet users to access free music through Spotify's "Shuffle Play" feature. Shuffle Play allows users to listen to their playlists, their friend's playlists, or a catalog of an artist's music, but Spotify will only play those songs in a random order. To listen to the songs in the order of your choosing, you'll still need to upgrade to premium service.
As an added benefit, Spotify announced that legendary rock band Led Zeppelin's music is now available for streaming.
Spotify CEO Daniel Ek and the audio throwdown
At an event in downtown Manhattan, Spotify CEO Daniel Ek said the latest features allow for the best free music experience in smartphone history.
"Mobile users listen to music on shuffle," Ek said. "In order for Spotify to really go mobile. we made this new product free."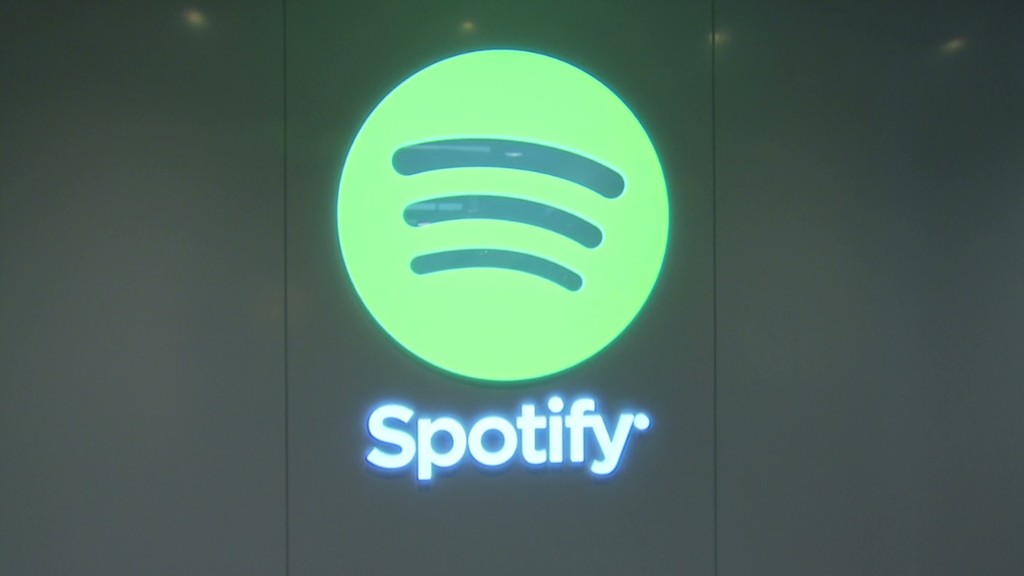 Ek says enabling free mobile access will drive more adoption and encourage people to upgrade for the service.
"The more music you play, the more you're likely to pay," he said.
Spotify is already quite popular: The CEO said users have streamed 4.5 billion hours of music on the service.
As part of the announcement, Ek also said Spotify would launch in 20 new markets -- from Chile to Hungary and Costa Rica. That will make Spotify available in 55 markets.