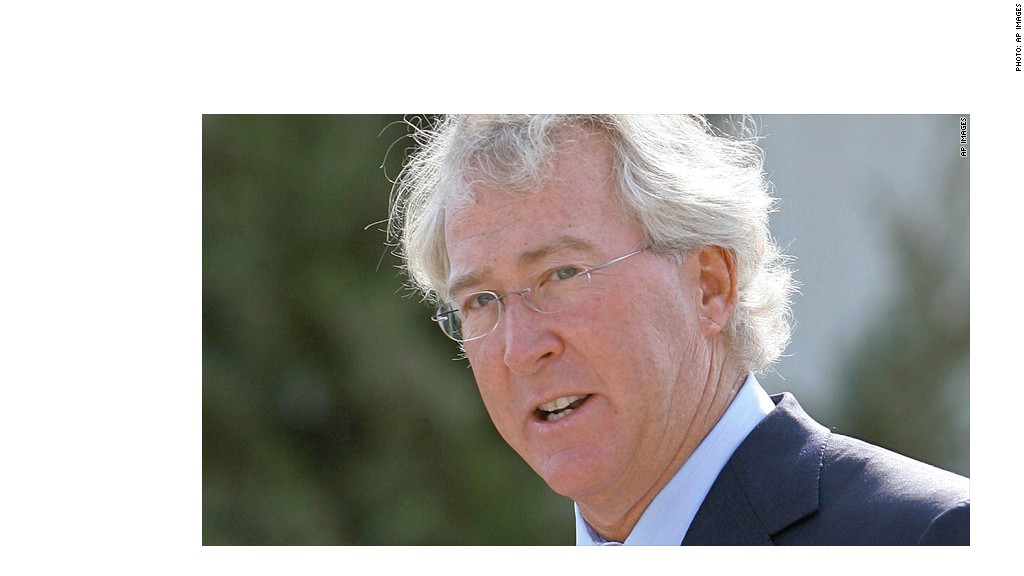 Aubrey McClendon is getting back in the game.
An oil-and-gas partnership linked to the former Chesapeake Energy (CHK) CEO filed documents with the Securities and Exchange Commission Friday revealing plans to raise up to $2 billion in a public offering.
McClendon will manage the business for the partnership, known as American Energy Capital Partners. He is supported by "a large and growing staff of over 125 oil and gas professionals," according to the filing.
Related: Oil company owes billions in clean-up costs
McClendon, who also heads a firm known as American Energy Partners, resigned from from Chesapeake earlier this year. Chesapeake had been facing scrutiny over a bizarre arrangement under which McClendon borrowed more than $1 billion backed by personal stakes in the company's wells, though the firm said this practice was unrelated to his departure.
McClendon and American Energy Capital Partners could not be reached for comment.
McClendon is a part-owner of the Oklahoma City Thunder basketball team, whose arena bears Chesapeake's name.