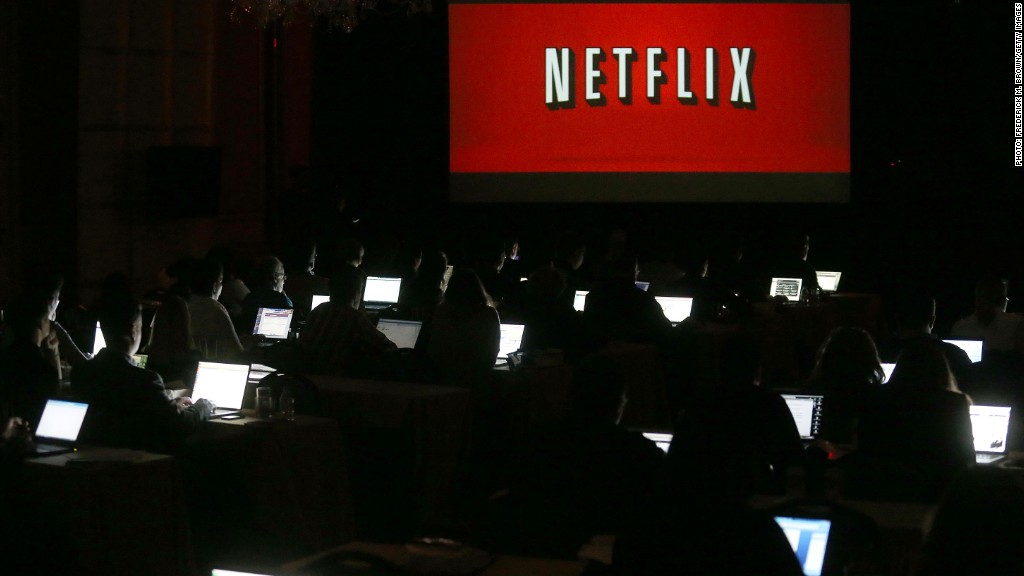 Netflix is embracing the art of the "binge" as it seeks to sell more subscriptions during the holidays.
A Harris Interactive survey commissioned by Netflix and released on Friday found that a majority of streaming television viewers in the United States enjoy binge-viewing — the act of watching TV episodes back-to-back — and feel that it makes shows more enjoyable.
The survey may also help Netflix (NFLX) redefine what it means to binge-view. The media, this reporter included, have tended to portray binge-viewing as an extreme sport by promoting examples of 12- to 24-hour viewing sessions.
But most of the binging on Netflix and other streaming services is more casual. In the Harris survey, most of the respondents said they defined binging as "watching a handful of episodes (between 2-6 episodes) of the same TV show in one sitting."
The results suggest that marathon binge sessions may be on the extreme end of the viewing spectrum. After all, checking out three episodes of "Scandal" is a whole lot less ambitious than sprinting through all five seasons of "Breaking Bad."
The survey also found that audiences don't feel guilty about binging -- a concept imbued with negative connotations in other contexts. Almost three quarters of respondents said they have "positive feelings towards binge watching."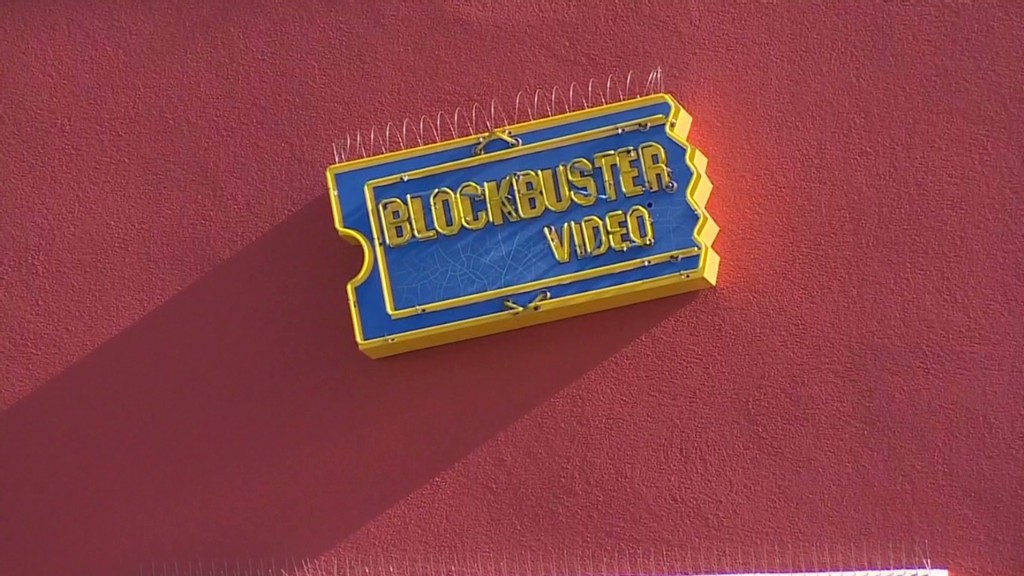 The Harris survey was conducted online among 3,078 adults in the U.S. in late November. About half of the sample identified as streaming television viewers. Along with the survey, Netflix said that it enlisted Grant McCracken, a cultural anthropologist and author, to observe how television viewers in the U.S. and Canada now interact with the medium.
"Binge watching is not reckless or indulgent," McCracken said in an email. "It's a smart and an even contemplative way to watch certain kinds of TV. Good TV especially."
Within the subset of respondents who stream TV, 76% described binge-viewing as a "welcome refuge from their busy lives." The study found 38% percent of respondents typically binge-viewed shows solo, while 51% said they preferred to binge with others.
Related story: No tech bubble here
The decision to commission the research highlights Netflix's desire for further adoption of streaming, on-demand TV. The company may also use the research to buttress its hard-fought negotiations with programming providers. Those providers have, in some cases, sought to place restrictions on when and how Netflix can stream shows.
Ted Sarandos, the company's chief content officer, said in a statement that "our viewing data shows that the majority of streamers would actually prefer to have a whole season of a show available to watch at their own pace."
While Netflix has been among the most aggressive early adopters of release schedules that allow consumers to binge, the company's actions also suggest that it is still tinkering with the strategy.
In early December, Netflix announced it would not post the entire first season of "Turbo: FAST" at once. Instead, Netflix said it would release five episodes of the show for children on Dec. 24, and release other batches of episodes -- it calls them "pods" -- around future holidays.
Other companies have been experimenting with release strategies as well. When Amazon's (AMZN) streaming service released its first original series "Alpha House," it made the first three episodes available right away, and doled out the rest on a weekly basis.