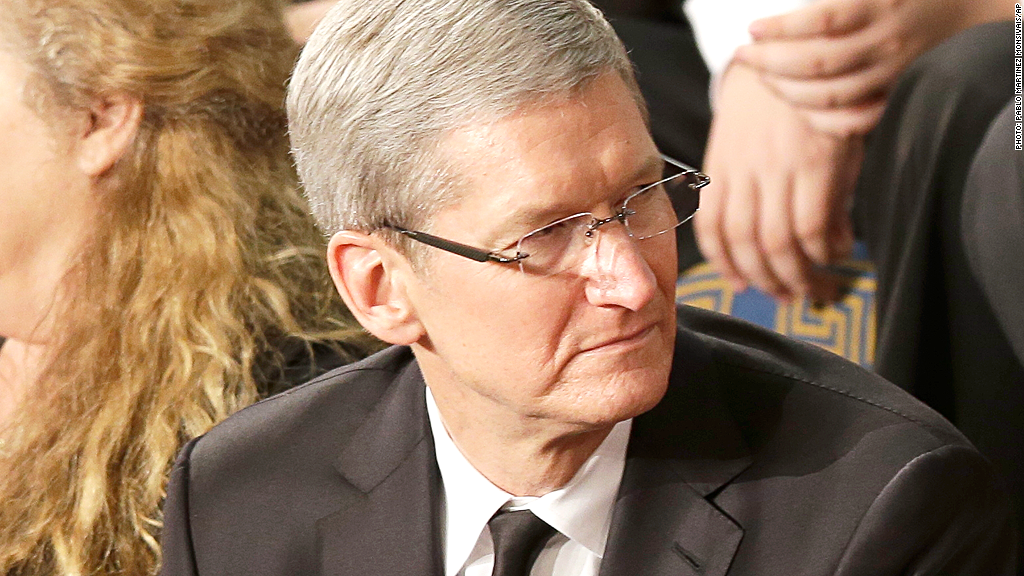 President Obama will meet with more than a dozen big-named tech CEOs on Tuesday to discuss cybersecurity and the failures of the Obamacare website.
In attendance will be Apple (AAPL) CEO Tim Cook, Google (GOOG) Chairman Eric Schmidt, Facebook (FB) Chief Operating Officer Sheryl Sandberg, Yahoo (YHOO) CEO Marissa Mayer and Netflix (NFLX) CEO Reed Hastings among others.
A White House official said they will discuss how the tech sector can help the government avoid IT screw-ups like the healthcare.gov website rollout. They will also talk about national security and the impact of "unauthorized intelligence disclosures."
The tech industry has protested some of the most high-profile National Security Agency snooping initiatives. Several prominent tech companies recently drafted a letter to Obama and Congress in opposition of the agency's surveillance activities on their servers and systems.
Related story: Judge rules NSA program unconstitutional
The president will also talk to the CEOs about ways the administration can partner with tech companies to create more American jobs and address issues around income inequality.
The tech sector has been one of the biggest growth drivers of the U.S. stock market and economy this year. Companies such as Netflix, Yahoo, Hewlett-Packard (HPQ) and Google have all grown in the high double- and even triple-digit percentages.
But many tech companies have complained that they are struggling to find enough American workers to fill their highest-paid engineering positions. They have also largely failed to elevate women and minorities to positions of power.
Obama has many supporters in Silicon Valley, including Schmidt, who at one point was rumored to be on the shortlist for Secretary of Commerce.
Cook was a guest of First Lady Michelle Obama at this year's State of the Union address, after the Apple CEO announced that the company would bring back some Macintosh assembly to a factory in the United States.
Representatives from Twitter (TWTR), Etsy, Dropbox, Salesforce (CRM), Zynga (ZNGA), Sherpa Global, Comcast (CMCSA), LinkedIn (LNKD), Microsoft (MSFT) and AT&T (T) will also be in attendance.
--CNN's Jake Tapper contributed to this report.