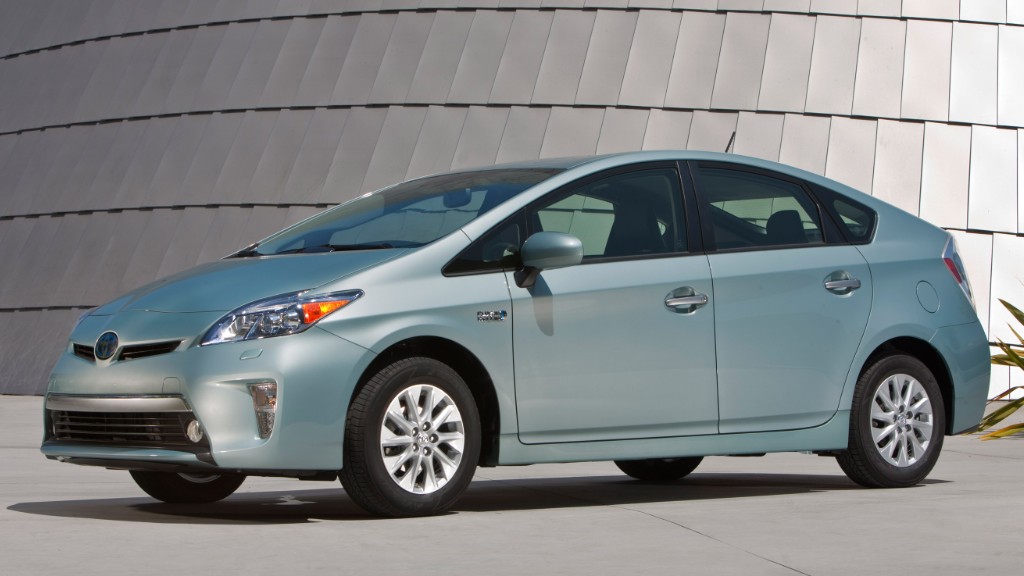 The Toyota Prius has earned top honors for the second year in a row in Consumer Reports' ranking of the best-value new cars.
The product-testing organization said Wednesday that the Prius, which retails for $29,230, "has the right combination of performance, reliability and low estimated five-year ownership costs of 47 cents per mile."
To create its rankings, Consumer Reports tested over 200 vehicles currently on the market, looking at road-test scores, reliability and five-year owner-cost estimates. The Honda Fit, this year's runner-up, held the number-one spot in the Consumer Reports ranking for four years running before it was unseated by Toyota's (TM) Prius last year.
Related: BMW, Mercedes take different roads on electric cars
The top-performing vehicle among luxury cars was the Lexus ES 300h, while the Honda (HMC) Ridgeline TRS won out among pickups. The Subaru Legacy 2.5i Premium took the top spot among midsized cars.
Related: Which car has the best fuel economy? Take our quiz.
Coming in at the bottom of the ranking was the Nissan Armada SUV, which gets only 13 miles per gallon of gas and generated a large number of complaints from Consumer Reports subscribers.