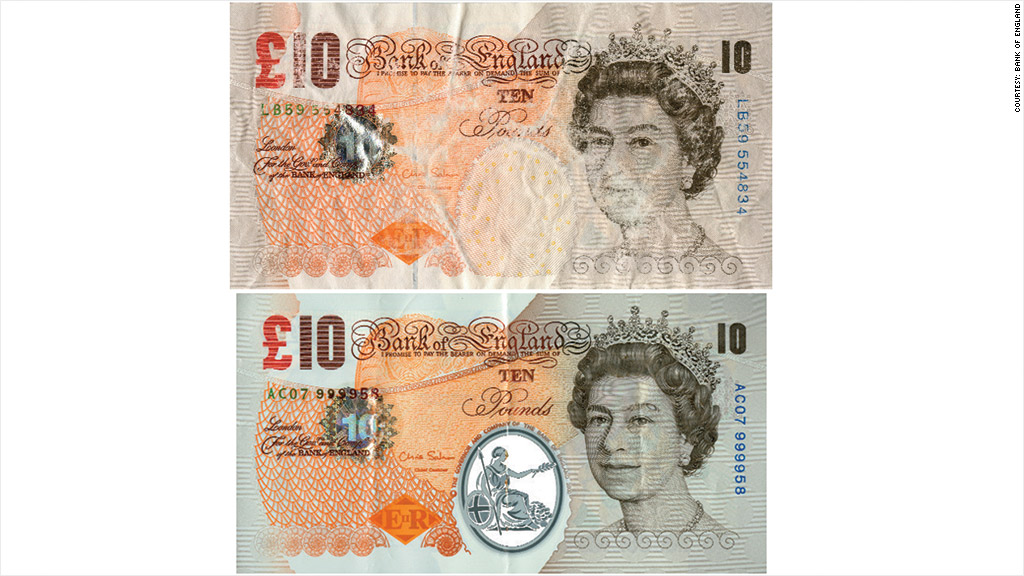 It's official: The U.K. is jumping on the plastic cash bandwagon.
The Bank of England announced Wednesday it will start issuing £5 banknotes made with polymer in 2016, replacing the old banknotes made with cotton paper. A year later, people will start seeing new £10 polymer banknotes in their wallets.
More than 25 countries already use polymer banknotes, including Australia, New Zealand, Mexico, Singapore and Canada.
The Bank of England said the new polymer notes will be cleaner, more secure and more durable than their paper counterparts.
Related: New $100 bill debuts in U.S.
The decision to switch to plastic cash comes after three years of extensive testing and public consultations. The Bank of England said the vast majority of nearly 13,000 people asked about the switch were in favor of the new banknotes.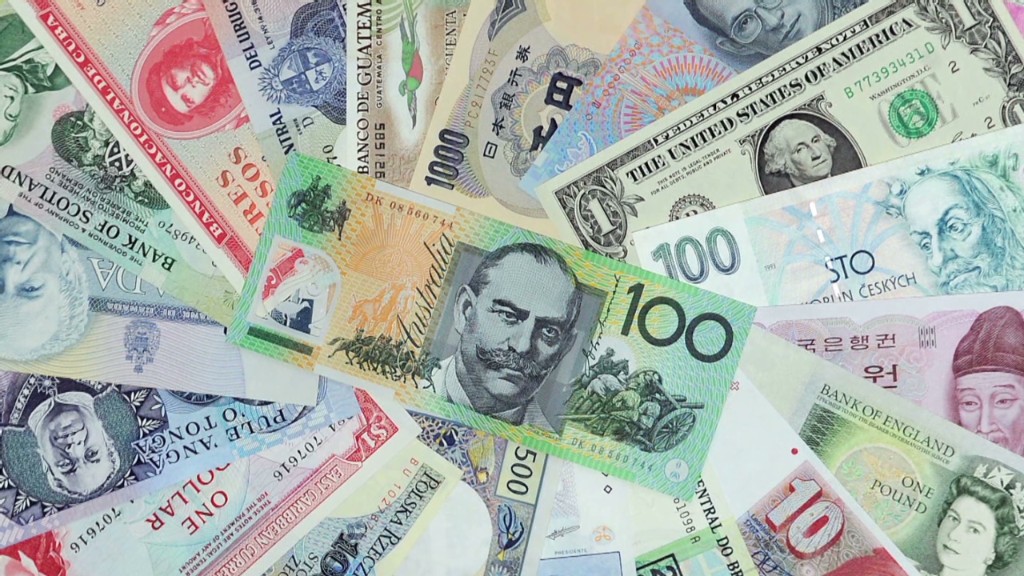 The new polymer cash will be slightly smaller that the current banknotes in circulation, making it easier to handle on a day-to-day basis and easier to fit into wallets. The U.K is known for having notes that are larger than average.
The new banknotes are expected to last 2.5 times longer than current banknotes.
It's expected the U.K. will eventually make a switch to all polymer cash over a number of years, though the central bank did not indicate how and when this will happen.