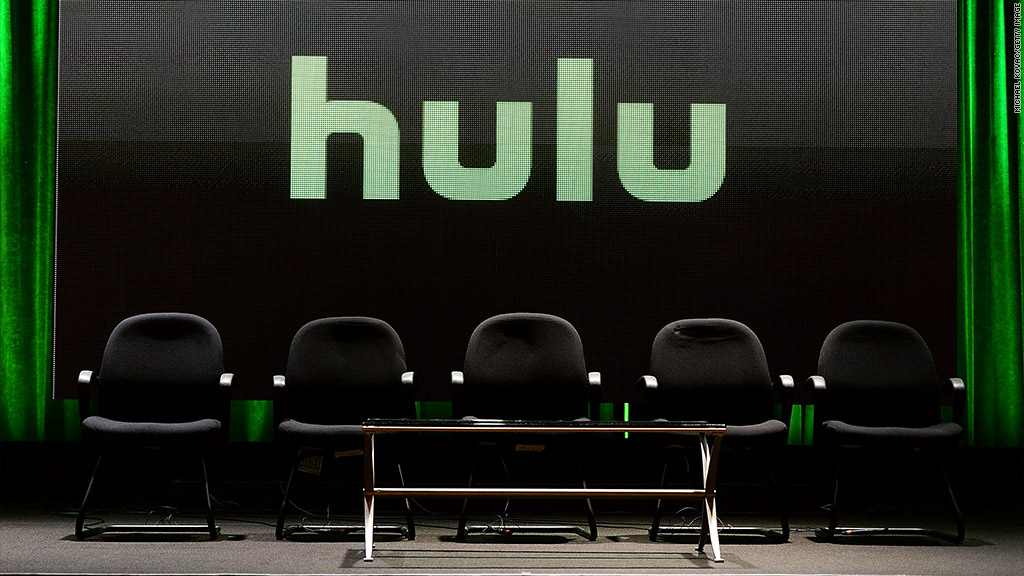 Hulu might not be profitable yet, but it is about to be -- in terms of annual revenue -- a billion-dollar company.
The online television Web site said Wednesday that its 2013 revenue will top $1 billion, up from $695 million in 2012. Hulu is a joint venture between The Walt Disney Company, 21st Century Fox and NBCUniversal.
The increase in revenue came largely from signups for Hulu Plus, the Web site's paid subscription service. The company says it now has over 5 million paying subscribers, up from about 1.5 million at the end of 2011 and 3 million in 2012.
Hulu's reach pales in comparison to Netflix, but the results are encouraging.
"When you think about the fact that Hulu first launched out of beta in 2008, it's quite an impressive feat to scale the business from zero to $1 billion over the course of just six years," Mike Hopkins, the company's new chief executive, wrote in a blog post on Wednesday.
Much of Hulu's business comes from network television shows like "Modern Family" and "Family Guy."
But it increasingly wants to be recognized for programs that it premieres itself, the same way that Netflix has gained attention for original programs like "House of Cards."
Hulu hasn't had as much success with its originals, which include Seth Meyers' "The Awesomes" and the documentary series "Behind the Mask." The company is trying to change that.
"We launched more than 20 Hulu Originals in 2013, and plan to double that number over the next few years," Hopkins wrote.
Related: Netflix finds plenty of binge watching
For both Hulu and Netflix (NFLX), originals are both a marketing tool and a hedge in case television networks and studios make fewer episodes available to the services in the future.
At the beginning of the year, it was unclear if Hulu's often-feuding parents would still be in the picture by now. For several months Disney and Fox contemplated a sale (NBC is technically a silent partner in the venture).
In July, they said they'd decided to hold onto the company and inject another $750 million into it. The investment is being spent on programming, marketing and technology.
Hopkins, a longtime Fox distribution executive, was appointed chief executive in October, seven months after the founding CEO Jason Kilar stepped down. Hopkins is widely expected to try to turn Hulu into a sort of front door for the television industry's so-called "TV Everywhere" efforts, a catch-all term for accessing TV shows on smart phones, tablet computers and other devices.
The Hulu Web site could help guide cable subscribers to an array of on-demand programming. But it is unclear whether the industry's many players, including cable distributors and channel owners, are able or willing to participate.
Hopkins' comments on Wednesday suggest that whether or not Hulu has a "TV Everywhere" role in the future, the company is committed to its original programming strategy and its Hulu Plus subscription service.
He did not specify any revenue or profitability targets for 2014. Hulu has never addressed whether it is profitable, spurring analysts to assume that it is operating at a loss while licensing content and growing the subscription service.