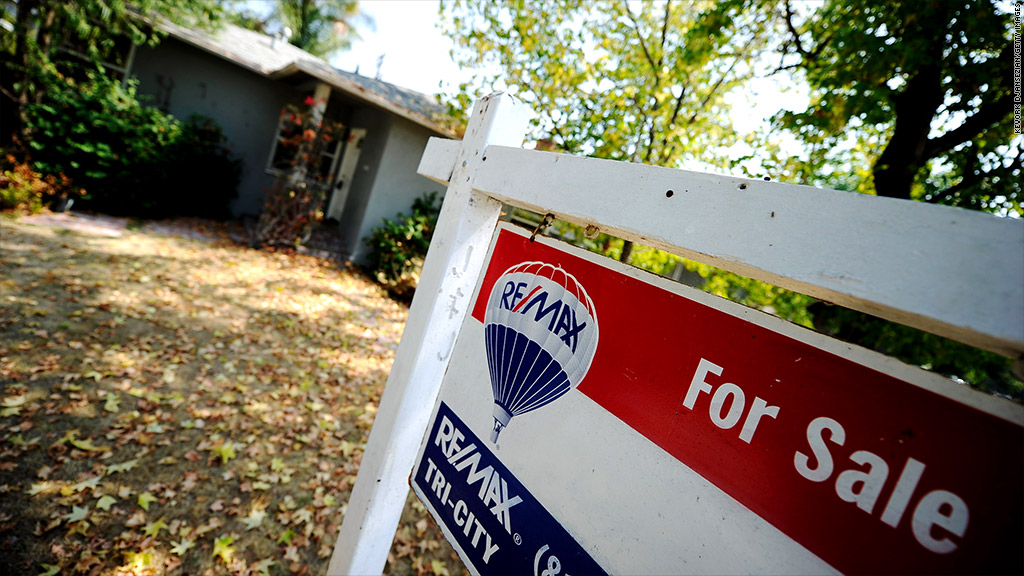 Home sales declined in November.
It was the third consecutive month of falling sales, suggesting that higher mortgage rates are putting the brakes on the housing recovery.
The report from the National Association of Realtors showed that sales of previously-owned homes slipped 1.2% to an annual rate of 4.9 million homes sold.
Besides mortgage rates, which have been rising steadily since hitting a record low in the spring, tight supplies of homes for sale and continued tight credit are factors slowing sales, according to Lawrence Yun, the chief economist for the trade group.
"There is a pent-up demand, but the bottleneck is in limited housing supply, due to the slow recovery in new home construction," he said.
Related: 2014 real estate outlook
A government reading Wednesday showed housing starts were up 19% over the first 11 months of the year compared to a year ago. But even with a two-year rebound in building, the pace of home building is still 25% below the long-term averages.
Still, the recovery in the housing market has been one of the key areas of strength in the U.S. economy so far this year. A strong improvement in home prices and a drop in unemployment and home foreclosures have combined to feed the recovery.
The report shows the median home price of homes sold in the month was $244,500, up 7.3% from a year ago, although it was down slightly from October.