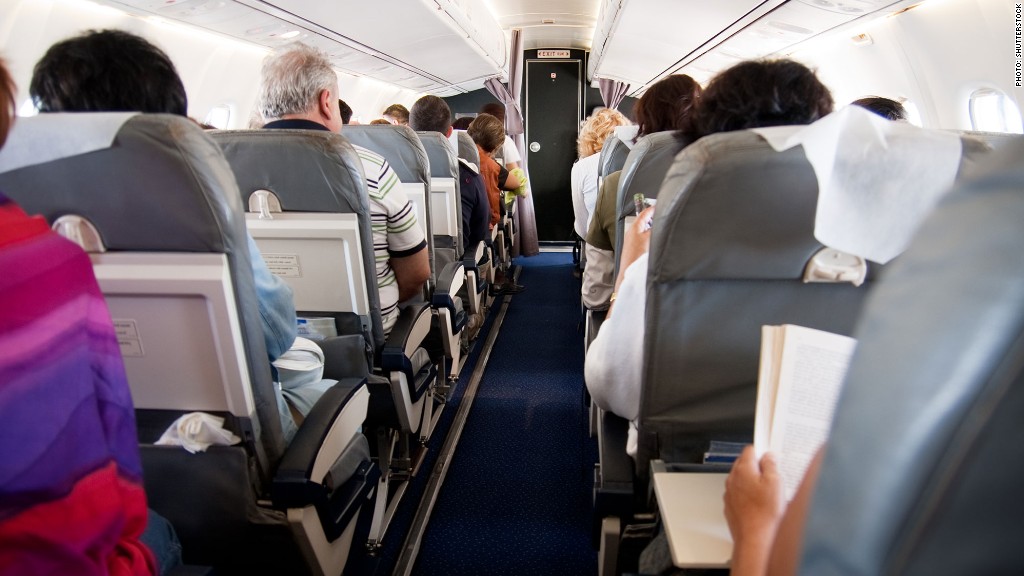 The image of being stuck in a flight with hundreds of passengers talking on their cell phones is alarming to many people.
Apparently, airlines feel the same way.
The Federal Communications Commission could soon allow inflight cell phone use, but U.S. airlines aren't eager change their own rules - or equipment - to enable such calls.
The five largest U.S. airlines, which account for about 90% of the nation's air travel, all say their current plans do not include allowing for calls, even though they will look at the rules once they are passed.
"A clear majority of customers who responded to a 2012 survey said they felt the ability to make voice calls on board would detract from -- not enhance -- their experience," said Richard Anderson, CEO of Delta Air Lines (DAL) last week.
"Delta employees, particularly our in-flight crews, have told us definitively that they are not in favor of voice calls on board."
It's not necessarily only customer opinion that's the behind the airlines' reluctance to allow the calls. It's cost.
Related: In-flight phone calls would cost you
Cell phones may not work that well at cruising altitudes, and would require airlines to install expensive equipment, that would add hundreds of pounds of extra weight to each aircraft, said airline consultant Michael Boyd.
This wouldn't sit well in an industry where trimming costs and weight is a priority.
"Airlines aren't going to spend tens of thousands of dollars to install equipment that is just going to annoy customers," said Boyd.
Even some members of the federal agency considering the rule change aren't crazy about the idea.
"I get it. I don't want the person in the seat next to me yapping at 35,000 feet any more than anyone else," said FCC Chairman Tom Wheeler at a meeting on Dec. 12. But he said the FCC is charged with considering the technology behind the communications rules, not social convention.
Also, the Department of Transportation and Congress are both considering rules to keep the ban in place.
Related: Relaxing gadget rules on European flights
Three major U.S. airlines - United Continental, (UAL) Southwest Airlines (LUV) and JetBlue (JBLU) say they're planning to keep bans on calls in place.
"We always leave the door open to reevaluate should there be a seismic shift in public opinion. Can you imagine that happening?" said a Southwest spokesman.
Only American Airlines (AAL)appears willing to consider it. The airline said in a statement that it recognizes this is an important issue for customers and will keep them in mind if rules change.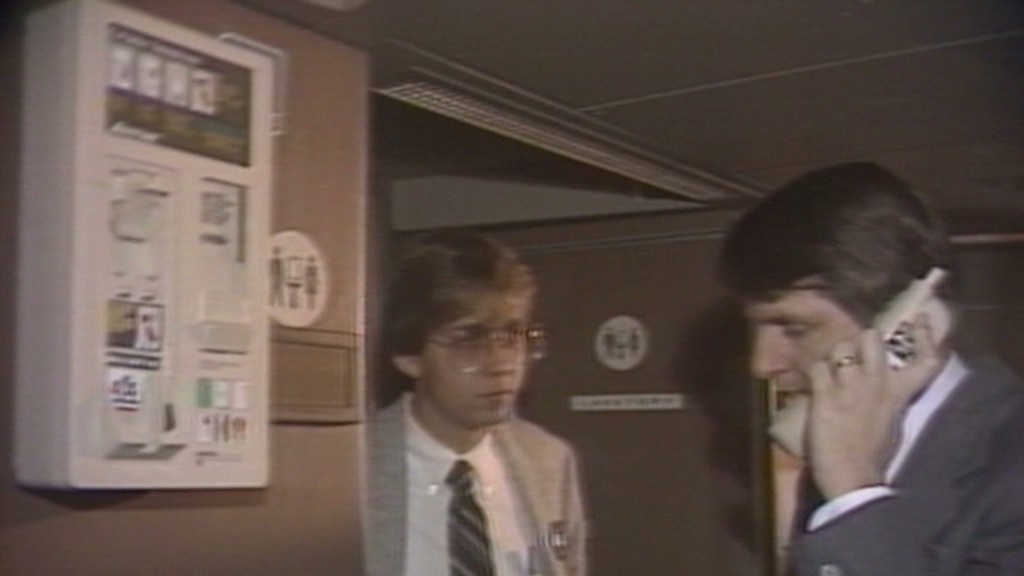 Some European carriers have the equipment on planes that allow for cell phone calls. Virgin Atlantic, for instance, allows up to six people per flight to use their cell phones at a time. The service is turned off when the planes are approaching the United States to comply with U.S. law.
"Passengers have responded well to the service and we find that the majority of people use it to send a brief text," said spokeswoman Olivia Gall.