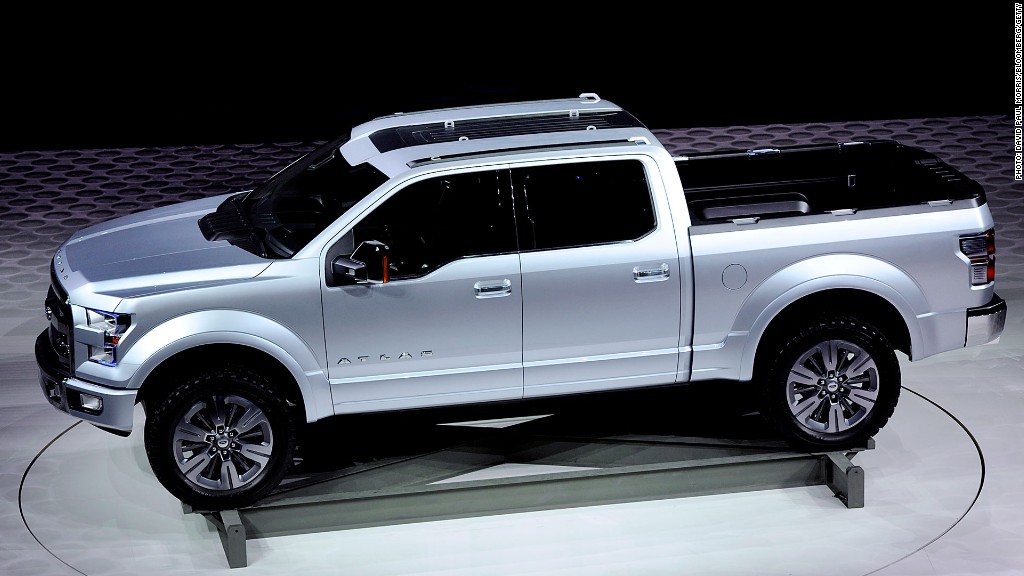 Ford Motor is putting the F-150 pickup's 37-year winning streak on the line in 2014, with an expected radical shift to aluminum.
The new F-150 is expected to use 600 pounds of aluminum, replacing about 1,000 pounds of steel, according to industry consultant Ducker Worldwide. The move accounts for a big chunk of the 750 pounds that Ford has vowed to cut to improve fuel economy.
Some experts believe the truck will be able to get about 30 miles per gallon, up from the 17 to 19 mpg of current models.
A lot is riding on the change for Ford (F). The F-150 is not only the best-selling pickup, it has been the best-selling U.S. vehicle of any kind for more than three decades.
And it is by far the most profitable vehicle in Ford's lineup.
Related: GM's rare new breed -- a small pickup
"When you have a vehicle that successful, the company almost lives or dies on that model," said Karl Brauer, senior analyst for Kelley Blue Book. "You live in dread of something going wrong with that model, and this is by far the biggest change they've ever made."
Ford has already warned of a hit to profit margins in 2014, and the new F-150 is a contributor.
The 600 pounds of aluminum will likely cost about $800 more than the steel it replaces. Aluminum is also somewhat more difficult to work with and will require a longer shutdown at the two Ford factories that make the truck to prepare for the change.
Another risk: will F-150 buyers be comfortable with buying an aluminum pickup truck.
"There is a high degree of launch risk associated with using so much aluminum," said Mike Wall, auto analyst with IHS Global. "But the payoff is so strong."
Wall said he believes any doubtful truck buyers will be won over by much better fuel economy.
Related: Ford to offer F-150 that runs on natural gas
Ford officials are tight-lipped about their plans, though they did confirm that the new truck will have more aluminum than current models, which have had aluminum hoods since 2004.
"We're already the leader in aluminum use in full-size pickups, and it hasn't been an issue," said Ford spokesman Erich Merkle.
They also say buyers have shown interest in fuel economy, noting that about 40% of the F-150 buyers are choosing a more fuel efficient V6 engine, rather than the traditional V8.
Related: Musk's next target for Tesla - its own 'F-150' pickup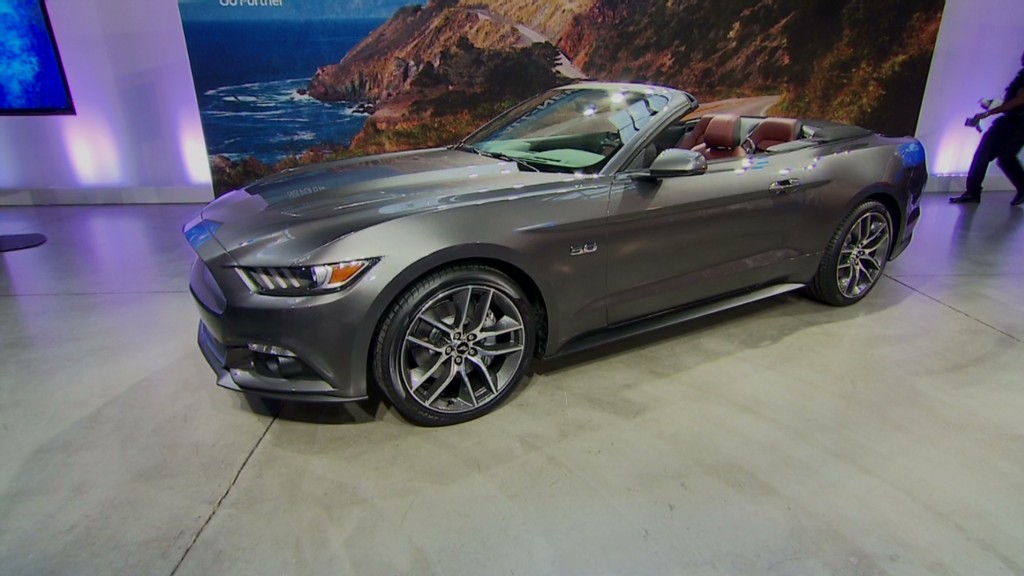 Dick Schultz, managing director of materials practice at Ducker, said his understanding is that the new truck will still have a steel ladder frame that underpins the truck. It will also have a steel cargo box into which owners will load lumber and bricks and other cargo.
"But everything else you can see, other than the cargo box, will be made of aluminum," he said.
He said other automakers are going to have to shift to greater use of aluminum in heavier vehicles if they're going to meet tough new fuel economy regulations. Those standards require manufacturers to have a 54.5 mpg average for all the vehicles they sell by the 2025 model year.