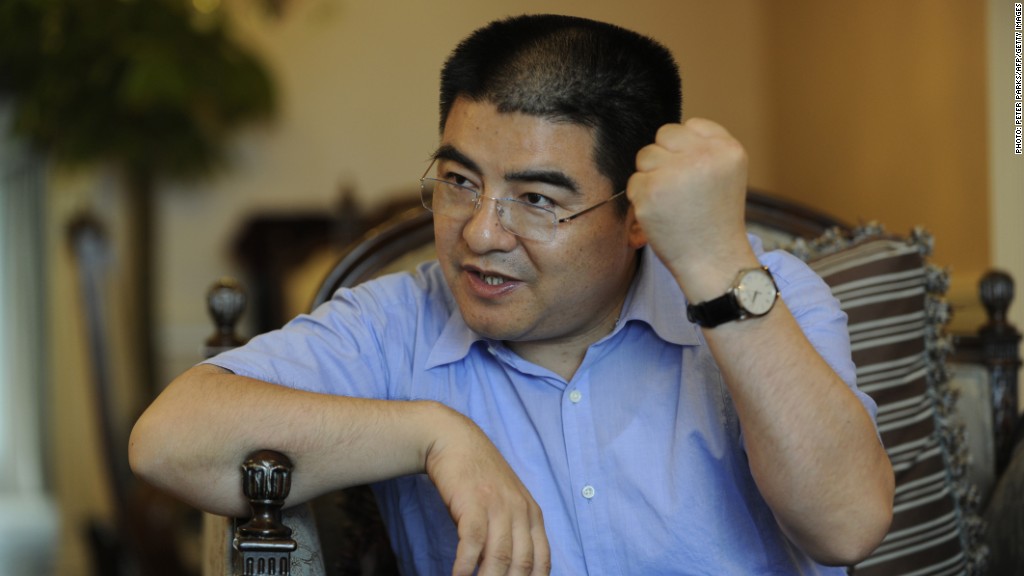 An eccentric Chinese businessman with a penchant for publicity stunts is seeking to buy The New York Times Company.
Chen Guangbiao, a rags-to-riches tycoon who made millions in the recycling business, said he would fly to New York on Friday to meet with a representative of The Times.
With a net worth estimated at $810 million, Chen is known in China as a philanthropist -- even if his methods are somewhat unusual. To promote environmental causes, for example, Chen has distributed cans filled with "clean air."
When it comes to The Times (NYT), Chen insists he is serious. "It's not a stunt," he said in a phone interview with CNN Thursday. "I have dreamed about the purchase for almost two years. I am very sincere about it."
While company shares spiked on initial reports of Chen's interest, there are reasons to believe the bid will not come to fruition. The newspaper's publisher, Arthur Sulzberger Jr., who is also chairman of the Times Company, has said that the paper is not for sale.
"Will our family seek to sell The Times?" Sulzberger said in August. "The answer to that is no."
To ensure control of the company and discourage takeover attempts, the Ochs-Sulzberger family maintains a trust of Class B shares that come with special voting rights. Without the family's participation, Chen will be limited to buying publicly available Class A shares.
Related story: China's booming business of burials
Chen said that he is prepared to make an initial offer of $1 billion for the paper. The company currently has a market cap of $2.4 billion -- and Chen said he is "definitely willing to negotiate the price further."
"I read some news and learned that The New York Times is worth about $4 billion," Chen said. "It's a difficult price for me personally, but I contacted several business tycoons in Hong Kong and they are willing to collaborate with me on this purchase."
Chen said that he has contacted a "mid-level director" at The Times who had "agreed to help me negotiate." Eileen Murphy, a Times spokeswoman, told a Times reporter on Tuesday that she had no information about "any such meeting." Murphy declined further comment Thursday.
"High level directors at The Times say to media outlets that they won't sell," Chen said, "but I plan to persist, and I hope my sincerity can finally help us make the deal."
Related story: Chinese firm plans rival to Panama Canal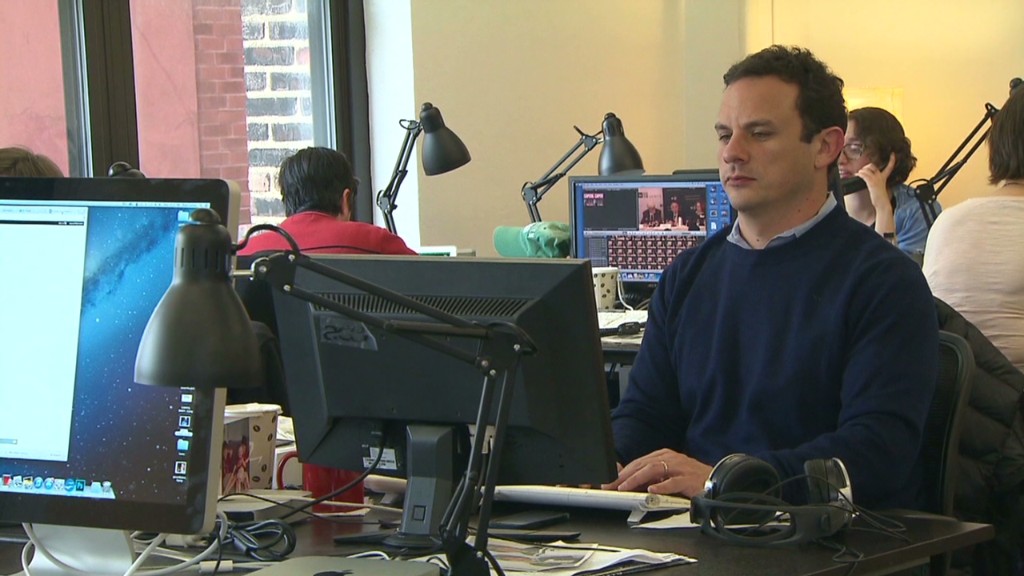 The Times has already made significant investments designed to attract readers in China, including a Chinese language website.
But the site, along with its English language counterpart, has been blocked since 2012, when the paper published an investigation into the family wealth of former premier Wen Jiabao. Tensions remain high, and in recent weeks the paper went public with concerns that China might withhold visas for its journalists.
In the unlikely event that his purchase is successful, Chen suggested that he would seek to change the paper's editorial focus.
"I hope it could become a platform to publicize positive information on China," Chen said. "In the past, China has been misunderstood at many levels."