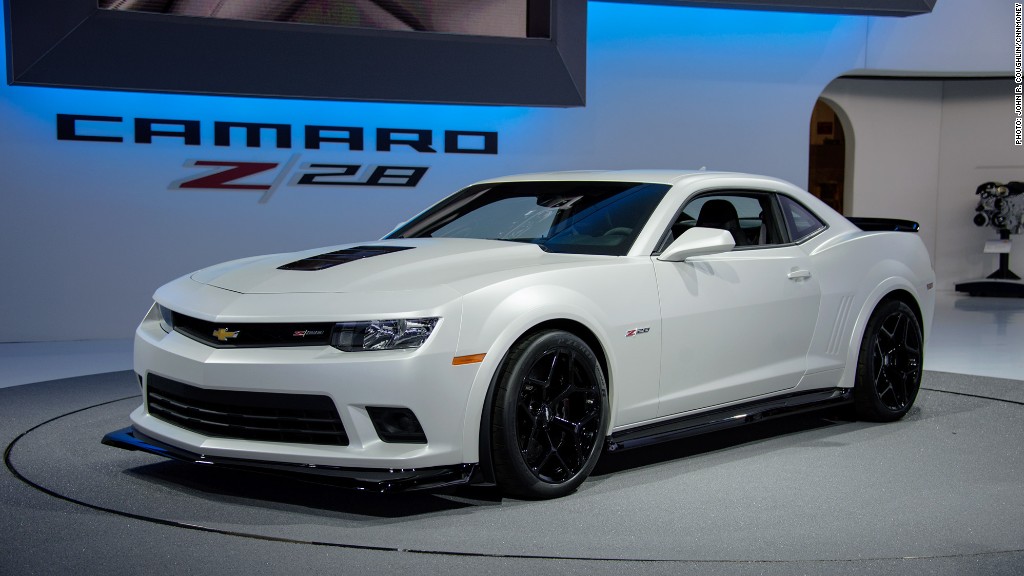 General Motors announced the sticker price for the new Chevrolet Camaro Z/28 Friday. The high-performance coupe will cost $75,000.
For that, buyers will get a car with a hand-built 505 horsepower 7.0-liter V8 engine and a six speed manual transmission.
But they will not get air conditioning or a stereo. Those things come at an additional cost of $1,150 -- the car's only available option package.
Obviously, at a starting price more than triple that of the base V6 Camaro, the Z/28 is not intended for mainstream buyers.
"The Camaro Z/28 is an uncompromising performer that's bred for the track -- and every one of its unique components supports the goal of faster lap times," said Mark Reuss, president of GM North America, in a statement.
Related: Coolest supercars of 2013
The engine's power output is actually lower than that of the 580 horsepower Camaro ZL1, which can be purchased for about $20,000 less. (And which comes standard with air conditioning and and a stereo.)
But a Z/28 went around Germany's famed Nürburgring racetrack four seconds faster than the ZL1. It was also faster than the Porsche 911 Carrera S and the Lamborghini Murcielago on that course, according to General Motors (GM).
Some of that speed comes from lower weight. There are no power seats in this car -- the front seats are manually adjustable -- and the rear seats are nine pounds lighter than those in other Camaros. The car also has less sound-deadening insulation and thinner rear window glass. It has a smaller battery and no tire inflation kit, except in the two states where it's required by law.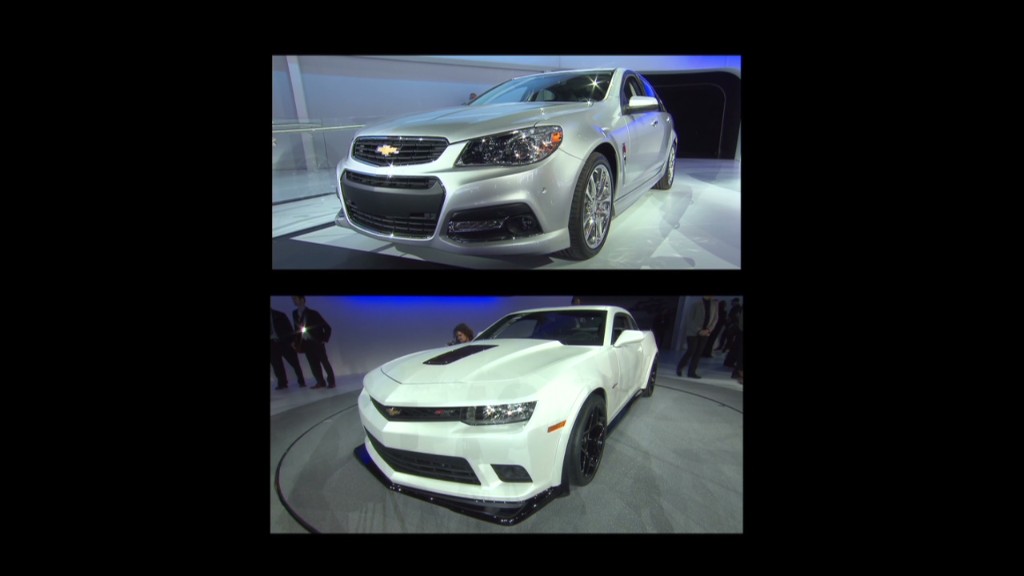 The car's carbon ceramic brakes are 28 pounds lighter than other Camaro brakes and, together, the four aluminum wheels are almost 50 pounds lighter.
Those brakes and wheels are also designed for maximum stopping power and continuous track use. The suspension system is designed for optimal cornering ability.
While the Z/28 will be capable of awesome performance, it's likely that most of the Z/28's wealthy buyers will barely touch its capabilities, said Todd Lassa, executive editor of Automobile Magazine.
"You'll have a large percentage of of buyer's who'll drive it a little and then put it in a garage with nine other cars," he said.
For many of those buyers, the Z/28 will be more than a cool ride to show off, said Jonny Lieberman, senior features editor at Motor Trend magazine. With performance that beats cars costing far more as well as an expected extremely low production run, the Z/28 will almost surely become a highly valuable collectible, Lieberman said.
"If you're smart, you buy it, you don't do anything with it and you bring it out in about 20 years," he said.
Related: Future collectible cars unveiled at Pebble Beach
The Z/28 will be available to order in late January with the first cars being delivered to customers in the spring. The right to buy the first 2014 Z/28 -- the one with Vehicle Identification Number, or VIN, 0001 -- will be sold at the Barrett-Jackson auction in Scottsdale, Ariz., on January 18.