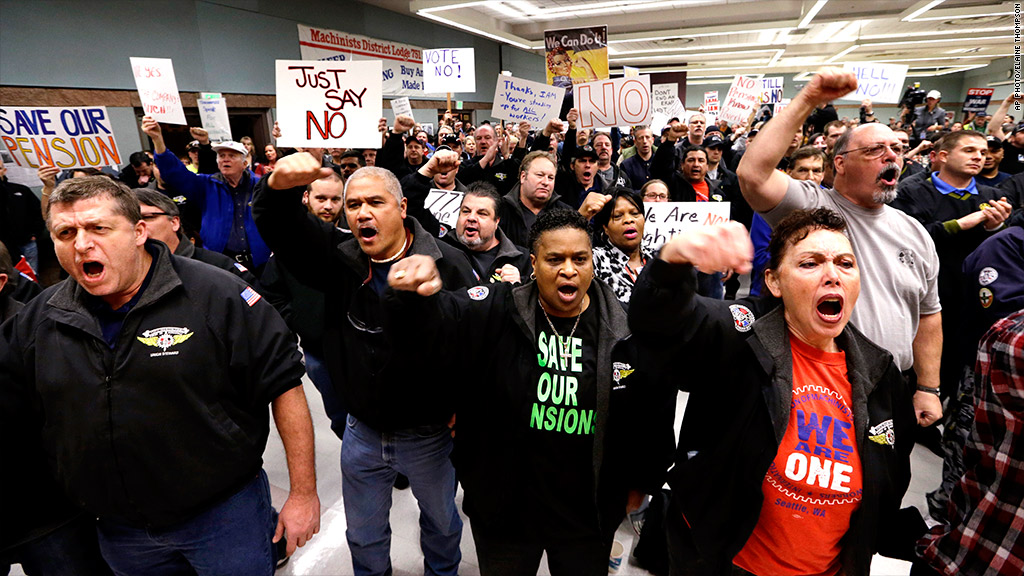 Union workers at Boeing are set to vote Friday on a contract offer from the company similar to the one they overwhelmingly rejected less than two months ago.
The vote is key to efforts by some at the Machinists union to keep work at union-represented plants in the Seattle area well into the future.
Boeing (BA) has said if members don't ratify the company's latest offer, it will build the 777X, a new generation commercial jet, at a nonunion plant elsewhere in the country.
The new contract, if approved, would mean an end to the traditional pension plan for more than 33,000 Machinists at Boeing, replacing it with a 401(k) type of plan.
Related: Boeing to triple deliveries to China
The new vote is being pushed by the union's international office in Washington, D.C.
But the union's local leaders in the Seattle area are urging members to again reject the proposal.
Local union officials point to the loss of the pension as one reason. They also argue that approving the contract now would encourage the company to make continued threats to move work elsewhere in the future in order to win other concessions.
"[Even though] we believe you've already voted this very similar offer down on Nov. 13 by a 2-to-1 margin, the International is forcing us to vote to accept or reject," said a statement from the Seattle leadership to members. "The terms of this agreement are destructive to what we have gained over the last 78 years."
The international leadership insists this offer is better than the one rejected last year, adding about $1 billion in value to members. The improvements include a $5,000 bonus in 2020 and the continuation of the current formula for how new hires move up the pay scale.
Related: Big money dumps Boeing shares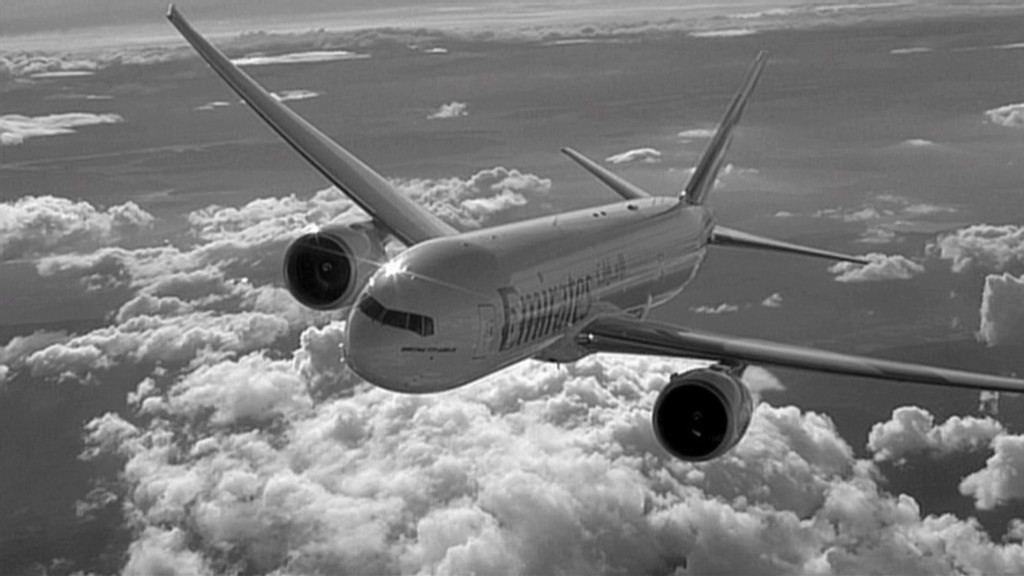 In a letter to members, International President Tom Buffenbarger said that "overwhelmingly, members have asked for a new vote on the revised offer." He also said this will be the final chance to vote on the offer from Boeing and keep the work on the 777X at the union-represented plants.
Boeing said it has received proposals to build the plane from 22 different states, and that 54 other locations are being considered to build a new plant.