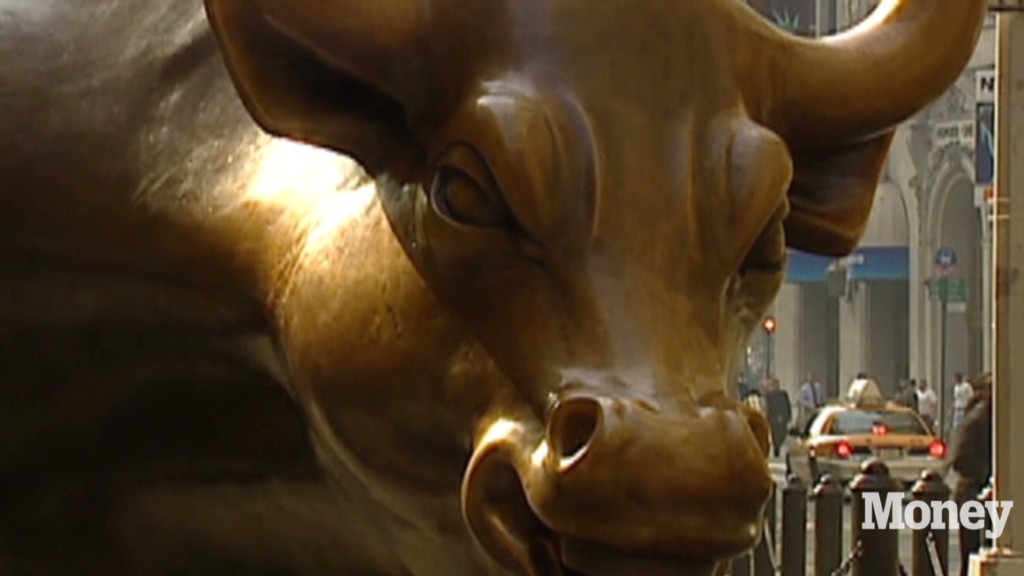 Investors rang in the New Year last week, but now it's time to get back to business.
Stocks ended mixed last week and trading volume was anemic. But the first full week of 2014 promises more action as investors return from vacation.
The highlight of the week will be Friday's jobs report from the Labor Department. Investors are eager to see if the job market continued to improve in December, following a string of hiring gains in 2013. Payroll processor ADP (ADP) is also set to release data on private-sector job gains in December on Wednesday.
The Federal Reserve will be in focus this week as well. Senate lawmakers should vote Monday on Janet Yellen's nomination as chairman of the central bank. It is widely expected that Yellen, currently the Fed's vice chair, will be confirmed. She would succeed Ben Bernanke once his term expires at the end of the month.
The Fed will also release minutes Wednesday from last month's policy meeting. The Fed announced plans at that meeting to trim its monthly bond purchases by $10 billion to $75 billion beginning this month.
Related: 2013 was one for the record books
While the Fed will still be pumping billions of dollars per month into the economy and holding down long-term interest rates, some investors wonder if the so-called tapering by the Fed will lead to a pullback in stocks following last year's huge rally.
Economic growth is expected to continue at a healthy pace in 2014, which should help support corporate earnings. But with stock prices at all-time highs, it is becoming harder for investors to find a bargain.
The S&P 500 is currently trading at more than 15 times next year's earnings estimates, according to FactSet Research. That's somewhat expensive compared with the long-term average, but it's not a level that suggests investors are becoming too euphoric. The market could trade at an even higher valuation if earnings growth is strong this year.
Related: Is Netflix a sinking ship or highflier?
Investors will have some earnings reports to mull over this week. Retailers Bed Bath and Beyond (BBBY) and Family Dollar (FDO) as well as wine and beer maker Constellation Brands (STZ) and aluminum producer Alcoa (AA) are among the companies scheduled to release quarterly results.
For the companies in the S&P 500, earnings are expected to grow 6.3% in the fourth quarter, according to FactSet. But there has been an unusually high number of profit warnings. Of the 107 companies that have "pre-announced" results, 88% have issued "negative guidance," meaning earnings will be below what analysts had predicted, according to FactSet.