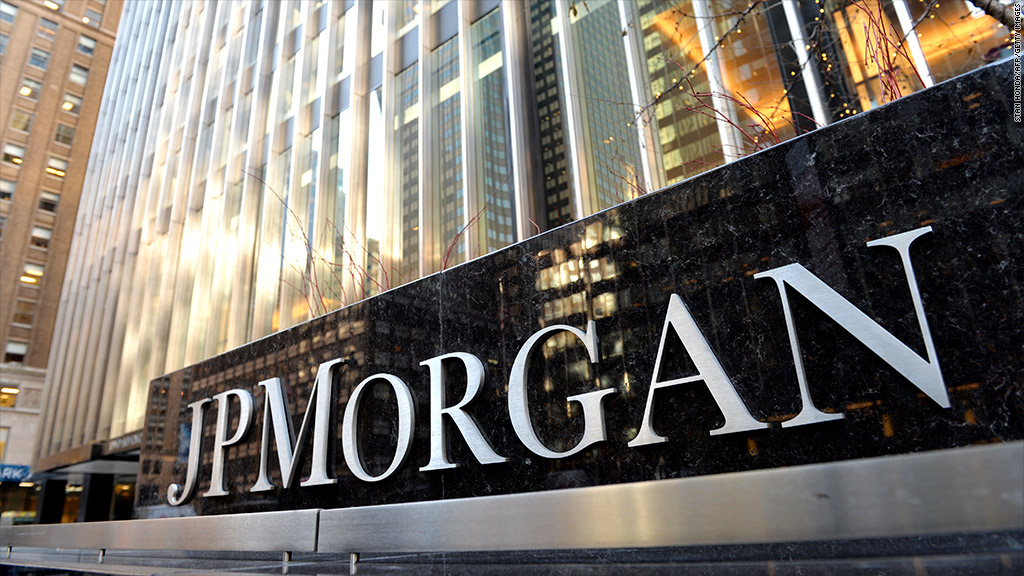 JPMorgan Chase is close to reaching a $2 billion settlement with federal prosecutors over Bernard Madoff's Ponzi scheme, according to published reports.
The reports -- in The New York Times and Wall Street Journal -- say the deal is expected to come this week.
Federal prosecutors have accused JPMorgan (JPM) of ignoring red flags about Madoff's crimes, and allegedly turning a blind eye to the largest Ponzi scheme in history.
Madoff swindled about $20 billion from thousands of investors who thought he was operating a legitimate Wall Street firm. Some funds from this settlement would be used to compensate victims, according to reports, though a spokeswoman for the court-appointed trustee in charge of allocating recovered assets declined to comment.
Related: Five things you didn't know about Madoff's scam
JPMorgan is expected to reach a deferred-prosecution agreement, meaning that the company can avoid criminal charges as long as it adheres to specific legal requirements for an agreed-upon period of time. JPMorgan is expected to pay $1 billion in penalties stemming from this agreement and another $1 billion in additional fines.
The criminal case focuses on JPMorgan's alleged failure to disclose its concerns about Madoff to U.S. authorities, even though it filed such a report in the United Kingdom, according to the reports.
A spokesman for JPMorgan Chase declined to comment. The U.S. Attorney's Office for the Southern District of New York did not immediately return messages.
Related: Ex-Madoff aide: 'We were lying'
JPMorgan is no stranger to massive federal settlements. In November, the financial firm agreed to a $13 billion settlement over the mortgage-backed securities sold ahead of the financial crisis of 2008.
Also in November, JPMorgan announced a separate $4.5 billion settlement with institutional investors who suffered losses on mortgage securities sold during the housing bubble. Earlier in the year, the firm also had to pay about $1 billion in fines because of the so-called "London Whale" trading snafu, and more than $400 million to settle charges that it manipulated electricity charges in California and the Midwest.
Meanwhile, Madoff is serving a 150-year prison sentence at a federal prison in North Carolina after pleading guilty to 11 counts, including fraud, in 2009, three months after his arrest.
Five of Madoff's ex-employees are currently on trial in federal court in New York for allegedly helping him conduct the scam.