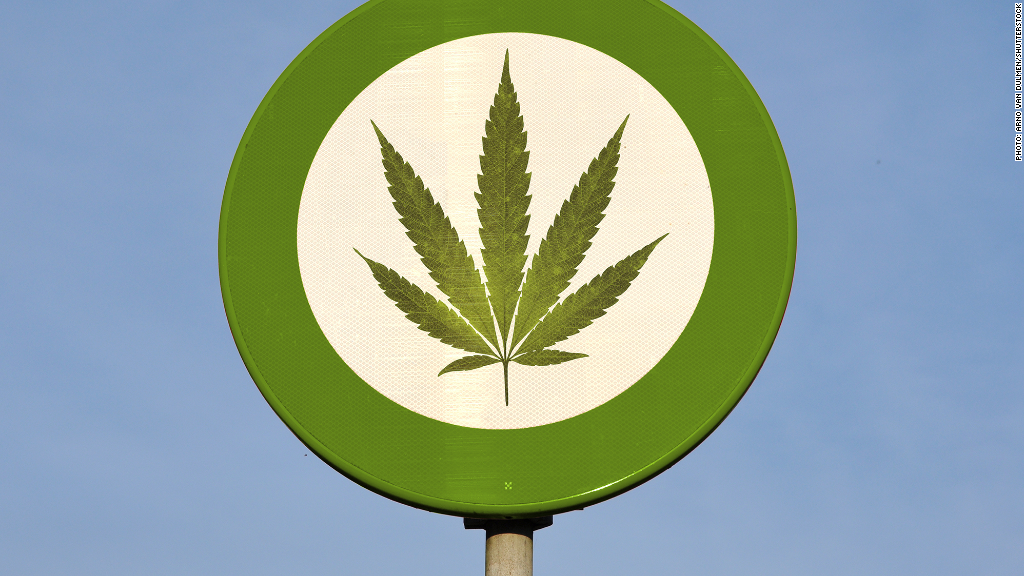 The business of legal marijuana is booming in Colorado -- and investors are catching a contact high.
Yes, there are pot stocks. Nearly all of them are thinly traded penny stocks available only on over-the-counter exchanges, but shares of companies that service the growing cannabis market have been blazing in recent weeks.
Medbox (MDBX) is the latest example. The company provides products and services for businesses that dispense medication, such as pharmacies. It announced plans Tuesday to tailor its products for use in recreational and medical marijuana facilities. Shares soared 65%. (Medbox, for the record, is not a penny stock. Shares trade for about $66 and the company is valued at nearly $1 billion.)
"We decided to improve our systems with electronic and biometric locks, which would aid in the safety and security of the marijuana products," said Medbox chief operating officer Vincent Mehdizadeh in a statement.
Medbox already has more than 200 orders for the pot "safes" from customers in six states, including Colorado and Washington, Mehdizadeh added.
The orders are contingent on "licensing approvals," he added. But Medbox is not wasting time. The company has boosted its inventory by placing a large order with AVT Inc (AVTC)., a company that makes vending machines. (You read that right: A pot vending machine is in the works). Shares of AVT surged nearly 120% Tuesday.
Related: Smoking pot can still get you fired in Colorado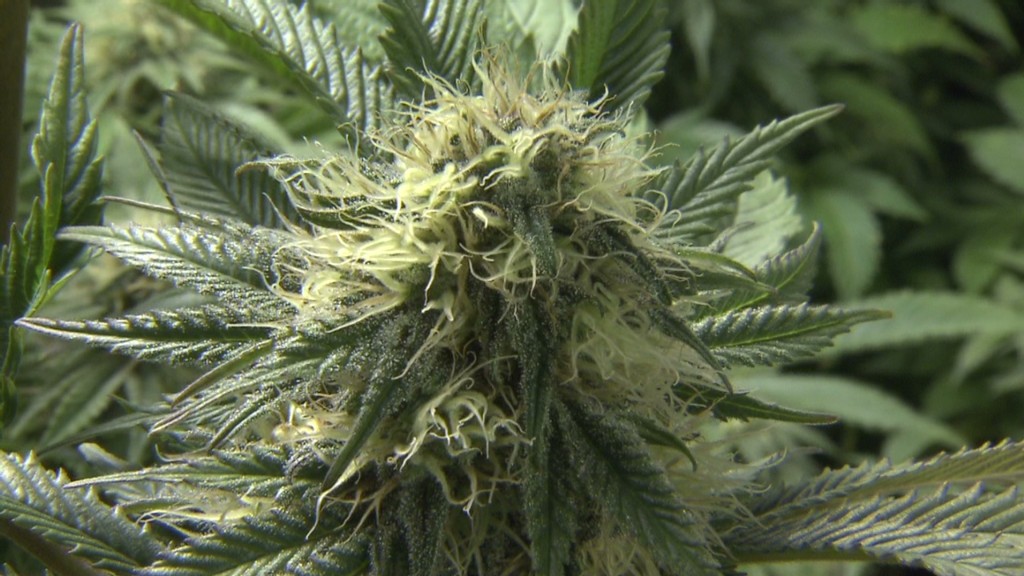 Other companies in the marijuana ecosystem were on fire Tuesday, including Hemp. Inc (HEMP)., GreenGro (GRNH)and GrowLife (PHOT).
Hemp Inc. is an umbrella company in Las Vegas that sells hemp-based products and operates a production company dedicated to raising awareness about the benefits of marijuana. The company's stock price has surged from 2 cents a share on Jan. 1, when marijuana became legal for recreational use in Colorado, to 4 cents on Tuesday.
Shares of GreenGro (GRNH) Technologies jumped 77% on Tuesday. The company provides services and technology for marijuana nurseries and dispensaries across the country.
GrowLife (PHOT) is a holding company in California that operates seven specialty hydroponics stores in five U.S. states. Hydroponic technology is used by gardeners of all sorts, but is very popular with growers of potent strains of marijuana. GrowLife shares were down Tuesday, but the stock has jumped from 4 cents to 23 cents so far in 2014.
Related: Marijuana taxes as a cash cow? Think again
Of course, investing in small companies that are not listed on a major exchange can be risky. There are still many regulatory questions surrounding recreational marijuana use, which is still technically a violation of federal law.
But many investors are clearly high (sorry!) on the potential for marijuana as an investment. High Times magazine recently launched a private-equity fund that is reportedly seeking to raise $100 million. The HT Growth Fund plans to build a portfolio of investments in marijuana-related businesses over the next two years with an average investment of $2 million each, according to its website.