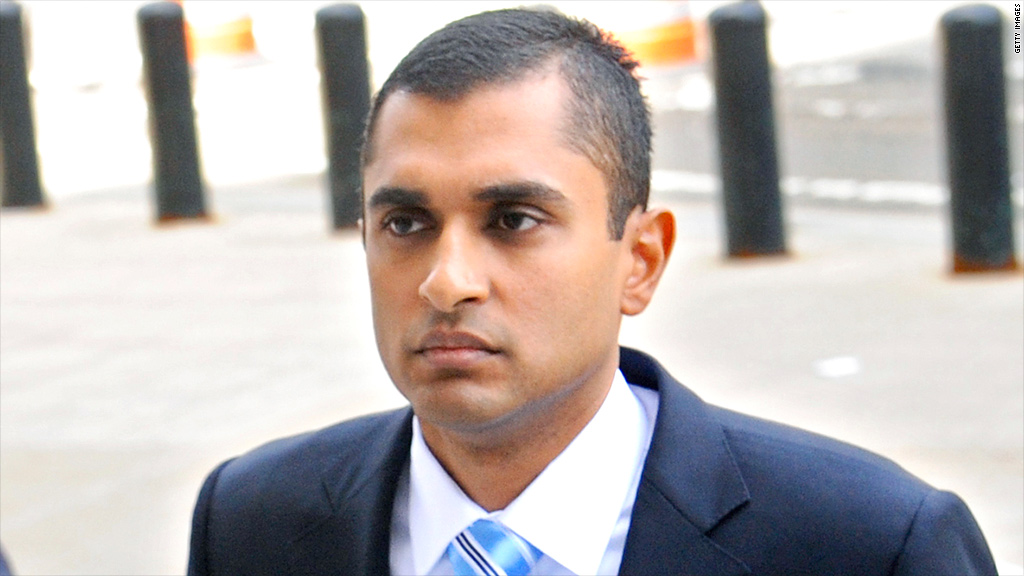 SAC Capital is in the spotlight once again.
Jury selection begins today in the trial of Mathew Martoma, the latest ex-Steve Cohen employee to land in court on allegations of insider trading.
Martoma was charged back in 2012 with two counts of securities fraud and conspiracy to commit securities fraud in what U.S. Attorney Preet Bharara called "the most lucrative insider trading scheme ever charged."
SAC Capital, the hedge fund founded and managed by billionaire Cohen, avoided losses and generated profits totaling $276 million as a result of Martoma's alleged scheme, according to court documents.
Federal prosecutors from Bharara's office accuse Martoma of selling and shorting shares of the drug companies Elan and Wyeth, based on inside information about drug trials.
Martoma has pleaded not guilty. If convicted, Martoma could face up to 20 years for each of the fraud charges and up to five years for the conspiracy charge.
Martoma allegedly participated in the insider trading from 2006 to 2008, and was given a bonus of $9 million in 2009, according to court documents. He was terminated from SAC Capital in 2010.
Related: SAC Capital's Steinberg guilty of insider trading
At the pre-trial conference on Monday, Judge Paul Gardephe told the the government it would not be allowed to admit as evidence the fact that Martoma fainted when federal agents first confronted him on the lawn in front of his Florida home. The trial is scheduled to begin on Jan. 13.
Martoma's trial follows the recent insider trading conviction of Michael Steinberg, also a portfolio manager at SAC Capital. On Dec. 18, 2013, he was convicted of shorting technology stocks Dell (DELL) and Nvidia (NVDA) based on insider information, according to documents from federal prosecutors in New York.
Steinberg could get 20 years in prison. His sentencing is scheduled for April 25.
Martoma's lawyer, Richard Strassberg of Goodwin Procter, told CNNMoney that he does not plan to change his plea in the wake of Steinberg's conviction.
"Mr. Martoma continues to fight these charges and is preparing for trial this week," he wrote in an email.
Six other ex-employees of SAC Capital have pleaded guilty to charges related to insider trading, including former analyst Jon Horvath, who worked under Steinberg and was a key witness in the case against him.
Related: SAC Capital pleads guilty
The feds accuse Martoma of arranging meetings with a neurology professor who had an inside track on clinical trials involving the experimental Alzheimer's drug bapineuzumab being developed by Elan (ELN) and New Jersey-based Wyeth, a subsidiary of Pfizer (PFE).
The neurologist, a government witness, allegedly gave Martoma secret information about the unsuccessful drug trial ahead of its scheduled publication. This prompted Martoma and SAC Capital to dump $700 million worth of Elan and Wyeth stock before the share prices plunged, and to engage in short sales of the stock, according to federal documents.
Related: Feds' $2 billion Madoff settlement with JPMorgan to land soon
The government has been circling Cohen for years, though he has not been charged with a crime.
But the Securities and Exchange Commission did file civil charges against Cohen last year for failing for supervise employees accused of insider trading. Cohen agreed to pay the SEC a $616 million fine.
And SAC Capital itself has pleaded guilty to criminal insider trading charges. Feds ordered SAC to shut down its investment advisory business and pay a record fine exceeding $1.8 billion, which included the fine from the SEC.