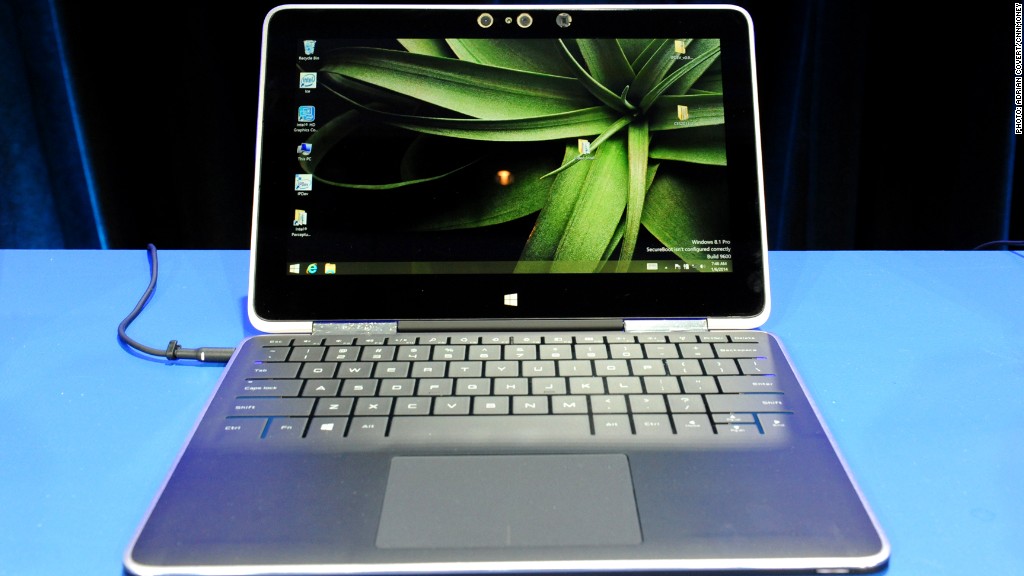 Intel is at the Consumer Electronics Show this year as usual. But instead of highlighting its processors like it normally does, Intel unveiled a new camera that can be built into laptops and other devices.
Dubbed RealSense, Intel's latest technology is about enhancing what embedded cameras can do for both image capture and also gesture control. RealSense features a 3D depth sensor and a 2D camera that Intel claims mimics the human eye.
RealSense will be able to not just capture 3D images, but could also be used to more accurately apply effects to images and videos, scan an object for 3D printing purposes and power gesture-based interfaces.
Intel (INTC) says the technology will be in a number of upcoming devices which will arrive later this year. But even if the hardware makes it into every device, it means nothing if there isn't a meaningful use for RealSense.
Related: Intel is one of the stocks in CNNMoney's new Tech 30 index
Without proper partner support, Intel could have another WiDi scenario on its hands, where it pushed its wireless display standard, but only got minimal consumer adoption in return. To that end, Intel did announce partnerships with Microsoft (MSFT), DreamWorks Animation (DWA) and 3D Systems (DDD) to make use of the technology.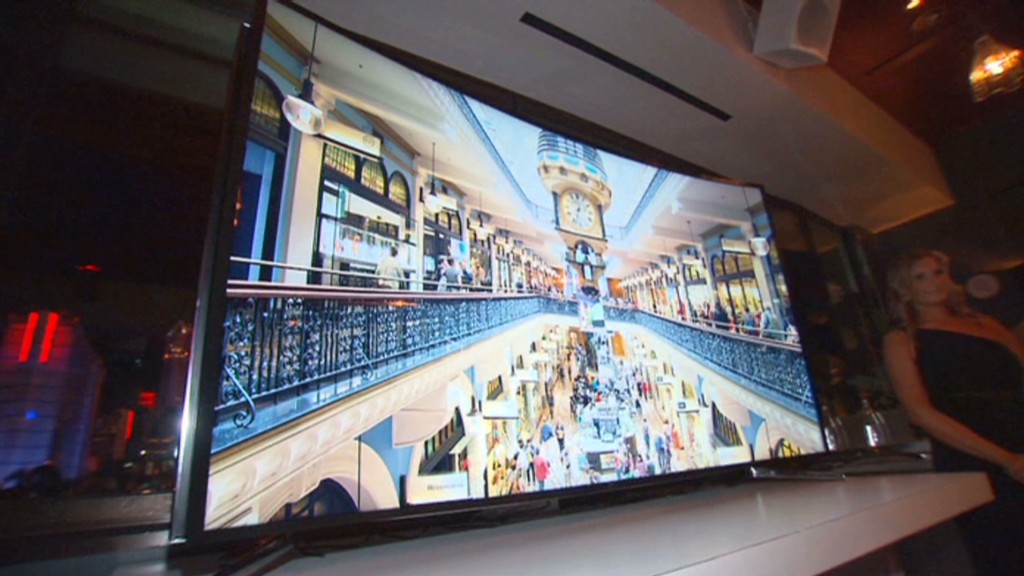 And while Skype chats and 3D scanning are cool, what Intel seems to be implicitly promising is a future where we compute by waving our hands. The real challenge will not be gaining support of individual software services and other tech partners, but gaining the support of entire operating systems and making sure that the hardware and software are working together seamlessly.
But unlike a company such as Apple (AAPL), Amazon (AMZN), or Google (GOOG), which make both hardware and software products Intel is just developing the camera component. for others So the control that Intel would have over the experience of RealSense will be considerably more limited than if it was designing its own devices to best showcase RealSense.
So the challenge will be for Intel to overcome its middleman status and really set the agenda with this nascent technology. If it does that, RealSense may have a chance at evolving into something worthwhile.