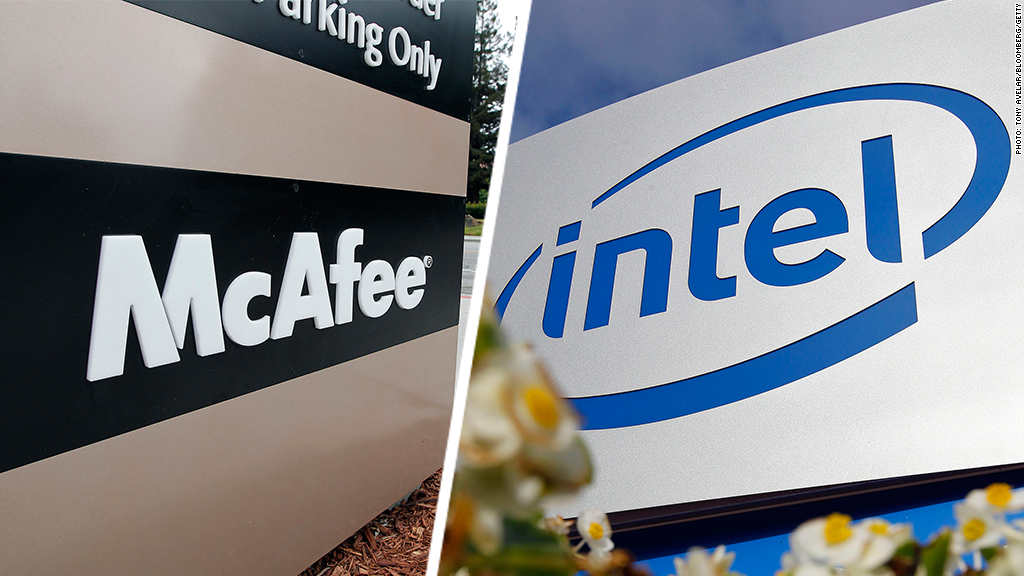 Intel is distancing itself from the name of its top security product, McAfee, after years of having its name dragged through the mud thanks to the misadventures of its founder, John McAfee.
Intel (INTC), which bought McAfee in 2010, will rebrand its subsidiary as Intel Security. But Intel will keep the logo we all know well -- that red shield that lives on many of our computers' toolbars.
The announcement was made Monday by Intel CEO Brian Krzanich at the Computer Electronics Show in Las Vegas.
In 2012, the company told CNNMoney that it had no intention of changing the McAfee name because "customers understand the separation that takes place." But the turnaround was expected since last month, when McAfee Chief Marketing Officer Penny Baldwin told Adweek the company would "see massive change" in "packaging and names."
Related story: Zuckerberg rarely says the word 'privacy'
John McAfee started the antivirus firm in 1987 as McAfee Associates and left in 1994 with about $100 million in his pocket. He stayed in the headlines for years for his bored millionaire antics: flying in tiny open-cockpit kite-planes, escaping a wrongful death lawsuit by fleeing to Belize and even starting a bacteria-research lab in the jungles of Central America.
But in 2012, McAfee's neighbor in Belize was found dead, shot in the back of the head with a 9 millimeter bullet. McAfee went on the run -- and even gave secret press interviews and blogged about it. He was jailed in Guatemala, faked a heart attack and was later deported to Miami.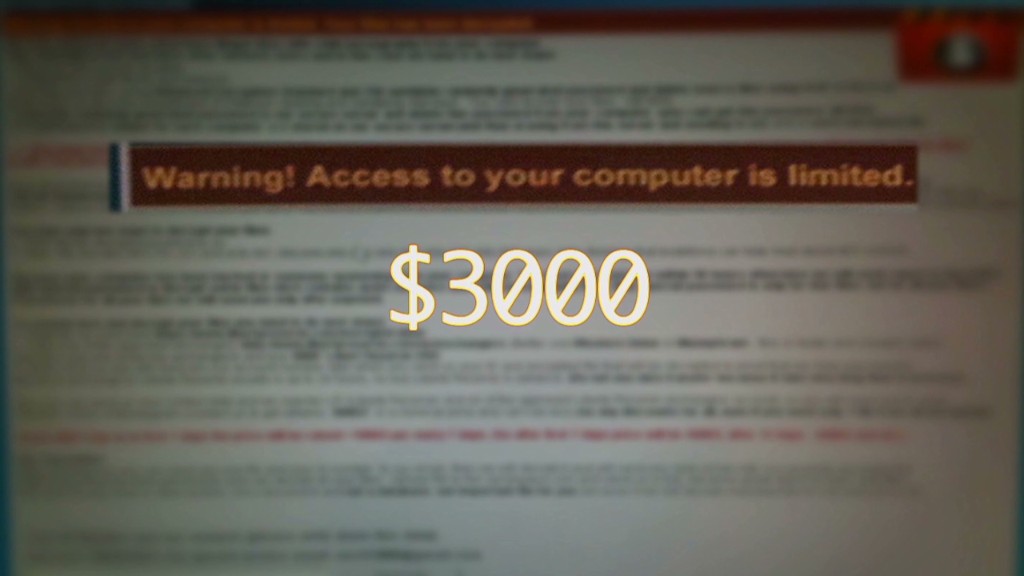 Then came a bizarre (and verbally graphic) video on YouTube in which McAfee -- now in Portland, Ore. -- trashes the McAfee antivirus software while surrounded by drugs, guns and scantily clad women.
In her Adweek interview, Baldwin said the company had kept a close eye on the millionaire's erratic behavior and its effect on consumer perception of the brand.
But McAfee too has kept an eye on the brand name -- and he's come to hate his association to the software because of how much it's changed. On Tuesday, he told CNNMoney he's tired of receiving complaints about the McAfee security program for being "a complete CPU hog that ignores what the user wants to do."
McAfee said he and Intel can finally both be happy.
"I really am elated beyond description," he said. "Everyone thinks I've written the worst software in the world. But I've had nothing to do with that company for 20 years."