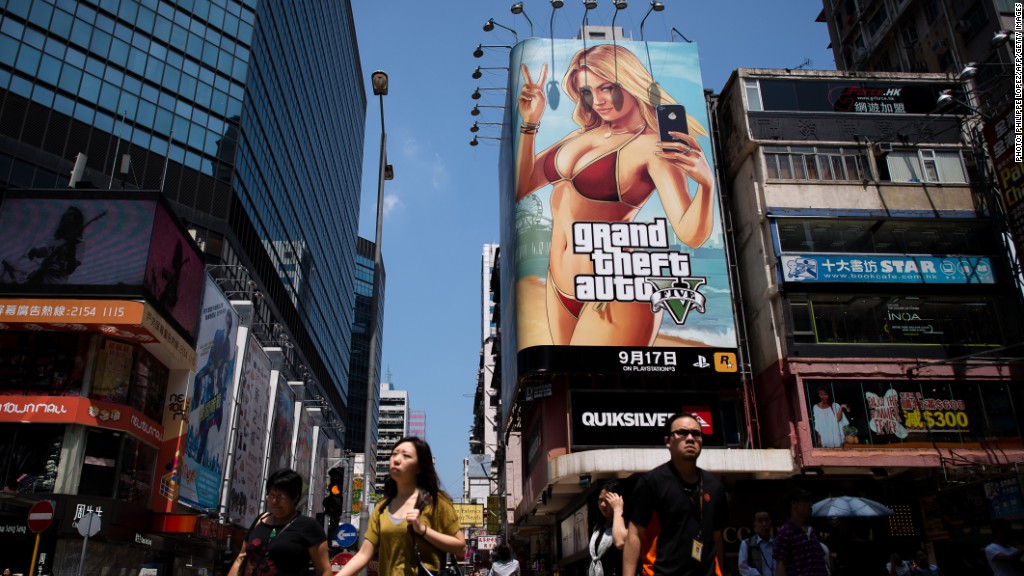 China has lifted its longtime ban on video game consoles, opening a lucrative new market for manufacturers including Sony, Nintendo and Microsoft.
The State Council said in a statement that it will now allow consoles to be manufactured in the Shanghai Free Trade Zone, an experimental testing ground for economic reform.
China had implemented a blanket restriction on the manufacture and sale of consoles and games in 2000, denying gaming companies access to the world's most populous nation. Chinese officials had cited worries over violent content and the potential for moral decay in explaining the ban.
Nintendo shares jumped more than 10% in Tokyo, while Microsoft (MSFT) added 1%. Sony (SNE), which had unveiled a new streaming game service in Las Vegas, was flat in New York trading on Tuesday.
With the ban in place, Chinese gamers keen to try consoles were forced to rely the black market to find the latest hardware. Controversial game titles -- which are still frequently banned by the government -- were also available from underground suppliers.
Yet the restrictions did little to slow the proliferation of PC, online and mobile gaming in China, all of which flourished in the absence of console-based entertainment.
It's not yet clear whether manufacturers will embrace the Shanghai experiment.
While most video game consoles are already manufactured by contractors based in China, the new rule requires units sold domestically in China to be built in the Shanghai Free Trade Zone. The requirement could force manufacturers to shift supply chains and open new facilities in order to sell in China.
Related story: The Xbox One is a $499 PC for your living room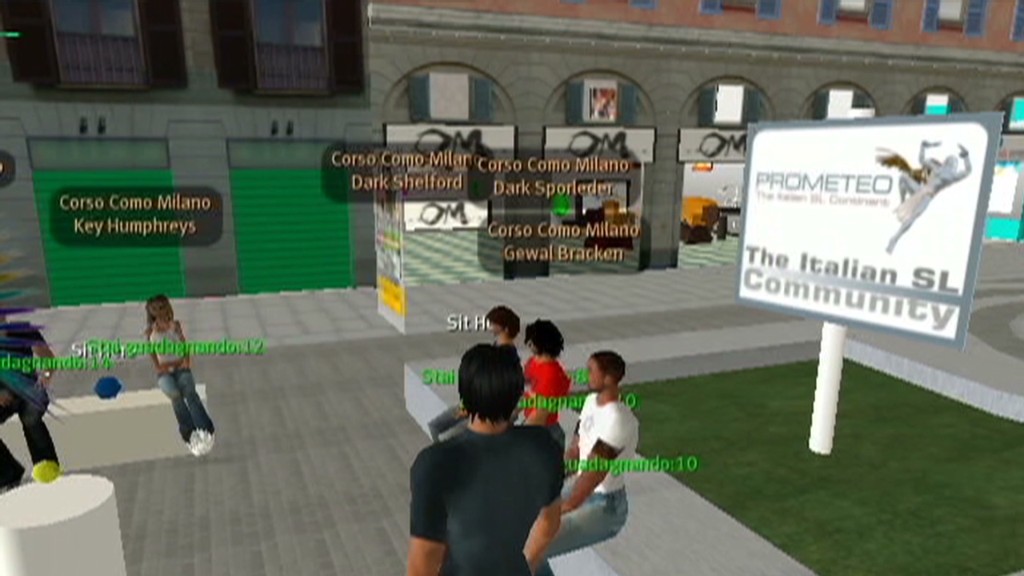 There is also no guarantee the rule change will stick. The State Council described the repeal as "temporary" and regulators will need to approve foreign products.
Still, the rule change suggests the government is moving forward with reforms in Shanghai.
Related story: Macau's gambling industry dwarfs Vegas
The city's free trade zone -- 29 square kilometers in area -- is an experiment in promoting trade, expanding foreign investment access and liberalizing the financial sector, all of which are tightly controlled and regulated now by the government.
China's general framework for the area includes expanded foreign access in industries that previously placed heavy restrictions on outside companies, including banking.
-- CNN's Vivian Kam contributed reporting.