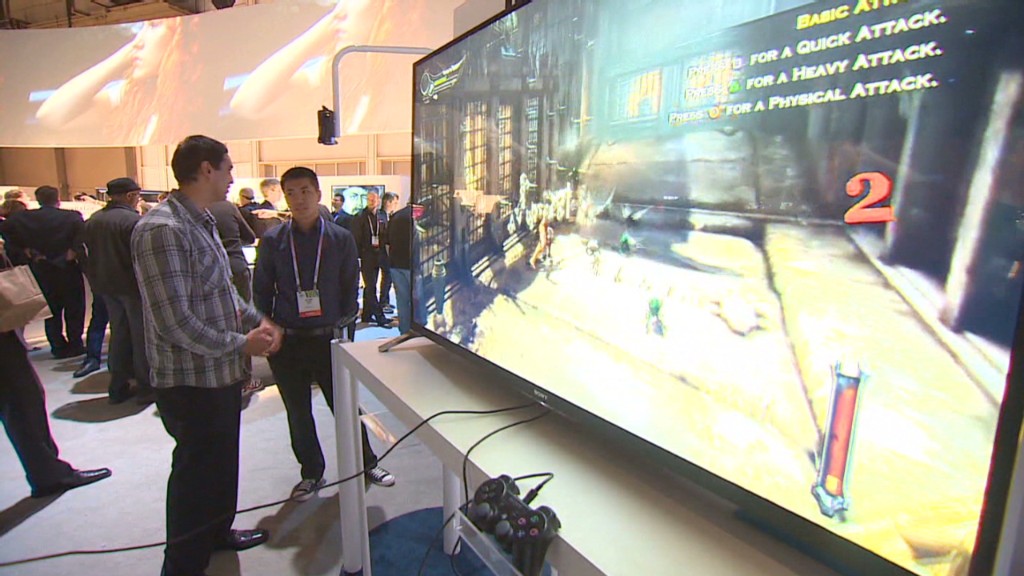 Sony's formal plans for streaming games have arrived in the form of PlayStation Now. But it is more than just a way to beef up the PlayStation 4's game library. It's an ambitious bet on how we will game in the future.
At the Consumer Electronics Show Tuesday, Sony (SNE) CEO Kaz Hirai and Sony Computer Entertainment CEO Andrew House took the stage to talk about the service, which will launch in June.
PlayStation Now uses the power of the cloud to do all the processing instead of a living room box, and only requires gamers to have a controller and a screen with access to PlayStation Now.
When the PlayStation 4 was revealed in early 2013, Sony briefly mentioned that it was going to use the technology it acquired from its purchase of Gaikai to power its streaming setup. At this year's CES, an early version was available for testing. Given this is Sony's first go around in streaming games, it's promising.
When it comes to responsiveness and picture quality, PlayStation Now obviously can't stand toe to toe with a locally connected box. The lag is minimal, but noticeable, and there's definitely a graininess to the graphics. But for any game that isn't reliant on twitch reflexes or head-to-head competition, PlayStation Now more than gets the job done.
There were 4 demos available, which included some of 2013's biggest PlayStation3 titles, like "Beyond: Two Souls," "The Last of Us" and "God of War: Ascension."
Aside from the load time, there weren't any big hang ups or glitches in the network, though it remains to be seen how it holds up once it is available to the public.
The service will also support multiplayer gaming, and the ability to save your game progress in the cloud. That will make it possible to resume from any compatible device.
The streaming announcement is especially important because the PlayStation 4 is not backwards compatible with games from previous PlayStation consoles. So the game selection will be relatively sparse over the next year. PlayStation Now will immediately bring some of the best titles from the PlayStation 3, and Sony plans to eventually offer games from the libraries of all the previous PlayStations.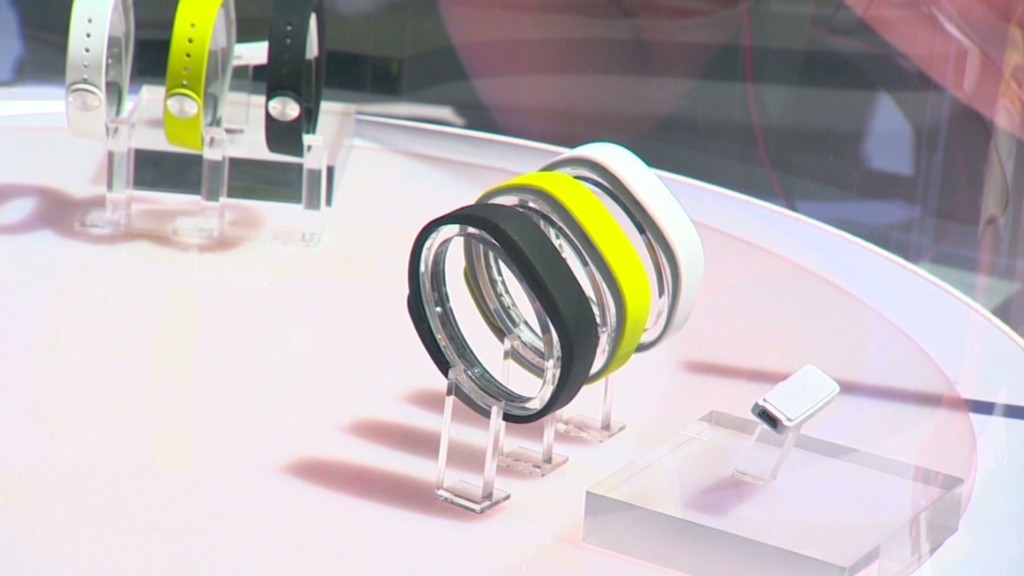 But more than that, PlayStation Now represents a future where gaming is not dependent on purchasing a $500 box, but instead will only require a smaller, cheaper box ... or no box at all. The device you use will largely be irrelevant. As long as you have an account, it will be easier to game from virtually anywhere with the same exact experience every time.
PlayStation Now isn't perfect, but it shows great progress from when game streaming was first introduced by the now defunct OnLive in 2008. It also offers further encouragement that there will be a day when most people won't notice the difference between streaming games or playing them locally.
PlayStation Now will hit the PlayStation 4 and PlayStation 3 in June, and later in 2014 it will arrive on the portable PlayStation Vita and Sony's 2014 Bravia TVs. The long-term plan is to have the service available on a wide array of Sony and non-Sony TVs and internet-connected devices.
Sony hasn't announced specific pricing yet, but says it plans to offer the service under a subscription model, and let gamers rent individual titles as well.