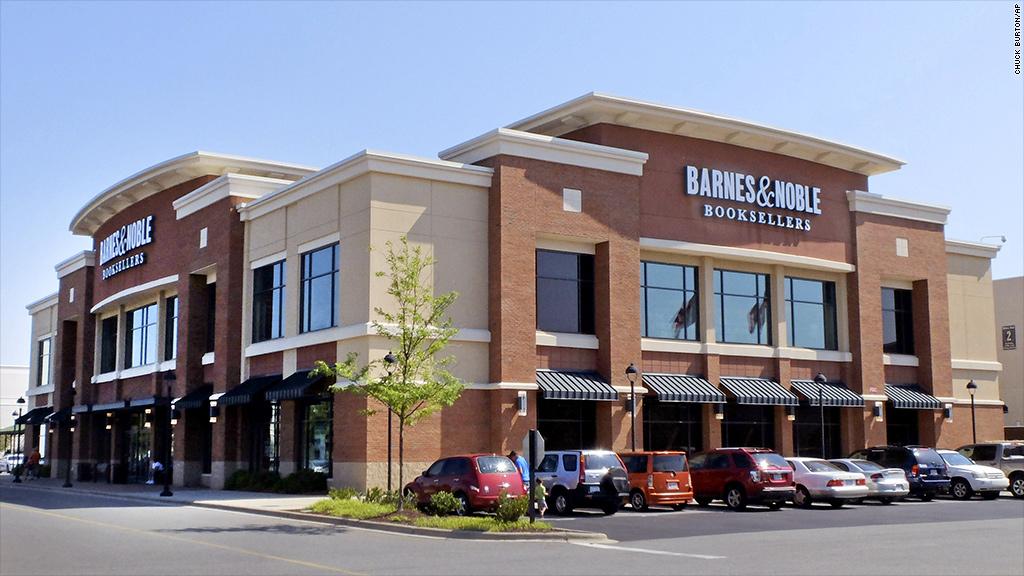 Barnes & Noble hired Michael Huseby last summer to turn around its Nook business -- but now, he's charged with saving the entire company.
Barnes & Noble (BKS) announced Huseby's promotion to CEO on Wednesday, one day before the company revealed lackluster holiday sales. The CEO spot had been open since William Lynch resigned last July.
Lynch stepped down after a difficult three-year tenure, marked in particular by disappointing sales of Nook tablets.
That trend has continued post-Lynch: On Thursday, Barnes & Noble announced Nook sales fell more than 60% this holiday season compared with 2012. However, the 2012 season included two new Nook products, unlike the 2013 holiday.
Given Nook's inability to compete with the likes of Amazon's (AMZN) Kindle and Apple's (AAPL) iPad, it may seem odd that Barnes & Noble selected Nook chief Huseby to become CEO.
Related story: Amazon Kindle Paperwhite is the best e-reader ever
But the Nook business had already been struggling for years by the time Huseby took it on in July 2013. Although he wasn't able to turn the Nook unit around in a few short months, he's intimately acquainted with that important business -- and its problems.
What's more, Huseby is an executive deeply rooted in finance: He originally joined Barnes & Noble as its chief financial officer in March 2012. Before that he held the same position at Cablevision (CVC) from 2004 to 2011.
The rest of Huseby's resume includes stints at Charter Communications (CHTR) and AT&T (T) Broadband (which was then sold to Comcast (CMCSA)). He also spent 23 years as a partner at Arthur Andersen.
In addition to figuring out how to make the Nook more competitive, Huseby will need to find a way to reverse a persistent decline in sales as more consumers buy books (in physical and digital form) online at Amazon. The shift to online retailing is one of the factors that led to the closing of Barnes & Noble rival Borders.
Shares of Barnes & Noble are more than 30% below their 52-week high and investor confidence was shaken last month after company founder and chairman Leonard Riggio sold a big chunk of his stake.
But In its press release announcing the promotion, Barnes & Noble listed ten skills Huseby has obtained in his wide-ranging experience, from accounting to corporate development to investor relations.
For a company as troubled as Barnes & Noble, that list of skills can't be long enough.