Investors had a lot of economic data to analyze last week. This week, the focus shifts to earnings.
Stocks ended last week mixed as conflicting economic data left investors searching for direction.
Friday's jobs report showed the economy added only 74,000 jobs in December, far below the 193,000 that economists surveyed by CNNMoney had forecast. The unemployment rate fell to 6.7% from 7%, mainly from people dropping out of the workforce. Earlier in the week, data from payroll processor ADP (ADP) showed that private sector hiring gained momentum in December.
But investors are hoping to see strong results from big banks this week. Healthy earnings could be a good economic sign, especially if the banks report solid growth in their mortgage lending business. A rebound in housing, after all, has been key to the economic recovery.
JPMorgan Chase (JPM) and Wells Fargo (WFC) report their fourth quarter earnings Tuesday. Bank of America (BAC), Goldman Sachs (GS), Citigroup (C), and Morgan Stanley (MS) will also release earnings later in the week.
Related: Investors bet big on big banks
Those firms are trading at multi-year highs, as investors bet an improving economy will translate into big profits for banks.
Financial stocks are poised to have the highest earnings growth rate of any sector for the fourth quarter of 2013, according to FactSet Research.
Bank profits are cyclical, and their performance often paints a picture of the economy, since individuals and businesses will often take out loans when they're feeling confident.
Dow components American Express (AXP), General Electric (GE), UnitedHealth Group (UNH), and Intel (INTC) are among other notable blue chip companies due to report earnings this week.
Related: Keep track of Intel and others in CNNMoney's new Tech 30 index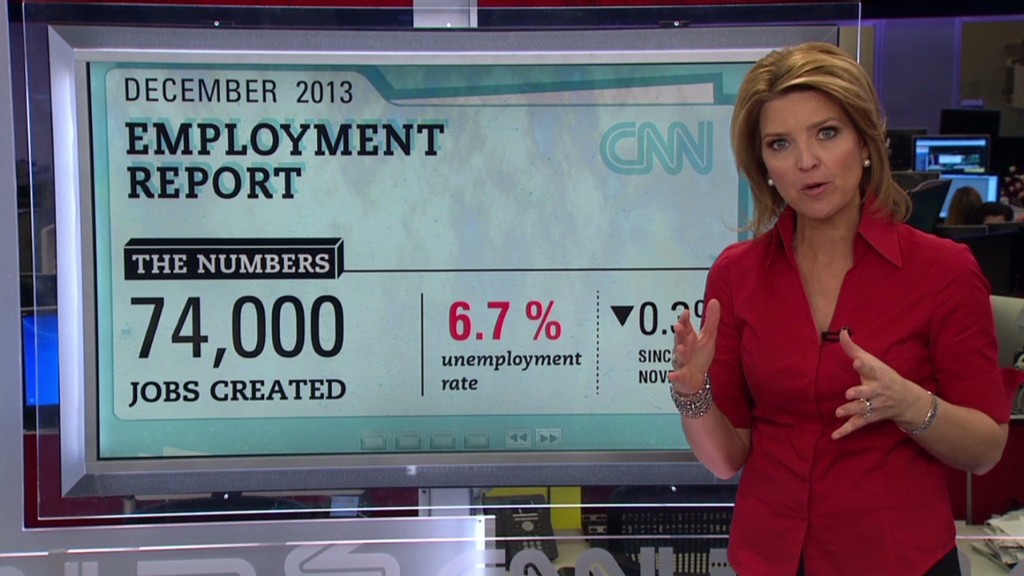 But there will be more economic data this week as well. December retail sales figures will released by the government on Tuesday. That will help give investors a better sense of how the holiday shopping season shaped up.
A key measure of inflation is due out Thursday, when the government will release the Consumer Price Index for December.
And on Friday, the government will release data on housing starts.
But with the Federal Reserve finally scaling back on, or tapering, its bond-buying program last month, interest rates have been ticking higher. So economists will be looking for any signs of a housing slowdown if demand for mortgages cool. There are also concerns that the rebound in home prices may make it more difficult to entice new buyers.
"The rise in mortgage rates and house prices means that valuation and affordability metrics have become less favorable," Capital Economics analysts wrote in a research note Friday. However, they added that "the recovery in housing market activity is not coming off the rails."