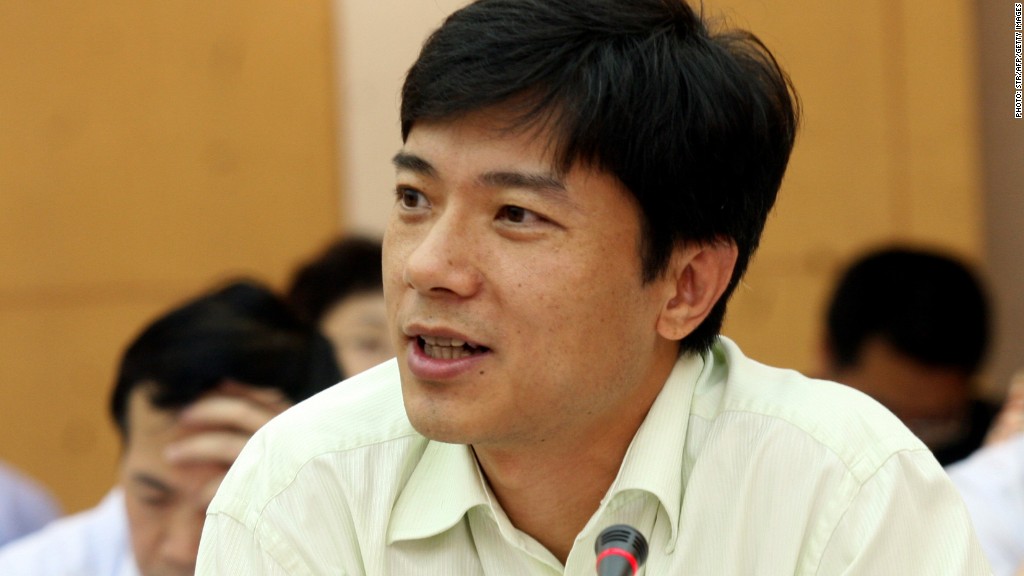 One of Asia's most successful tech entrepreneurs said Monday that China will always be a tough market for foreign businesses to crack.
Companies looking to do business in China often stumble because they don't understand the local market, said Baidu CEO Robin Li, operator of China's largest search engine.
Foreign firms have long sought to launch and expand operations in China, in the hope of capitalizing on rapid growth in the world's second-largest economy. But many have faltered because they don't take the time to understand the complexities of the market, Li said.
"Companies need to know how to connect to the ground," Li said. "If you don't understand the local market environment, it will be very difficult to succeed."
Related story: Tencent: China's hottest tech company
Li cited Google (GOOG), one of his major global competitors, as an example of a firm that stumbled after expanding to China.
The U.S. company met significant resistance from the Chinese government -- especially on the issue of censorship. After repeatedly running afoul of regulators, Google chose to exit mainland China in 2010 and redirect its web traffic through Hong Kong.
Li's firm was the direct beneficiary of Google's woes, and thus far has been able to navigate China's regulatory and political intricacies with comparative ease. Baidu now holds a commanding market share in China.
Baidu, which Li founded in 2000, often cites its understanding of the complexities of the Chinese language as the reason for its success.