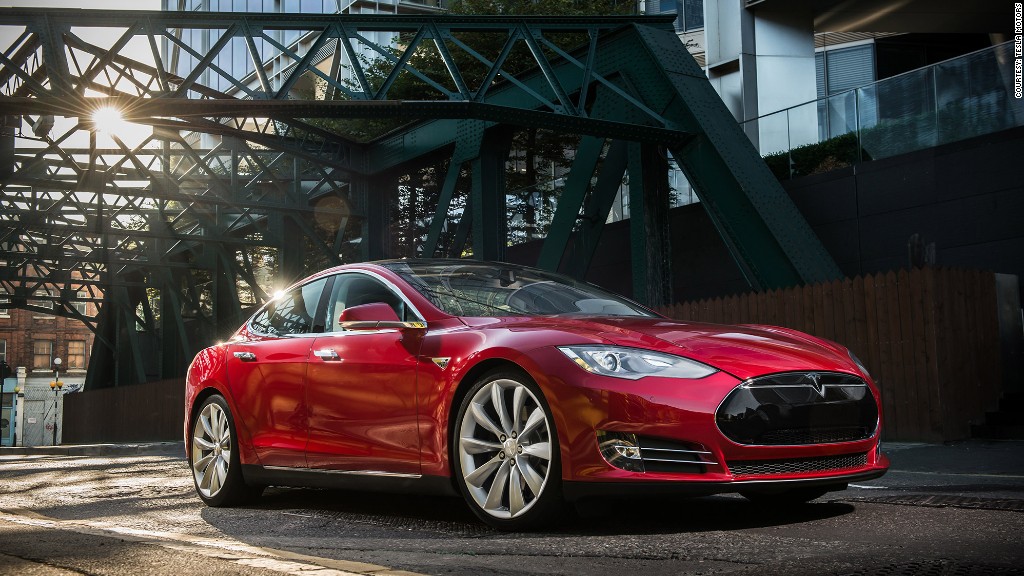 Tesla Motors said Tuesday it sold 6,900 of its Model S sedan in the fourth quarter, which is 25% higher than the previous quarter and about 20% over its most recent guidance.
Shares of Tesla (TSLA) shot up more than 4% immediately after the announcement, made at the Detroit auto show.
At the time it reported third quarter results Tesla said it expected fourth quarter sales of "slightly under 6,000" vehicles. Jerome Guillen, Tesla's vice president of sales and service, would not give any new guidance on 2014 sales, though he promised the electric car maker would continue to enjoy growing sales.
"What's in store for 2014? It's growth, growth and growth," he said. "On the sales and service side, it's reckless growth."
Related: Cool cars from the Detroit auto show
One of the things constraining sales, he said, was the company's difficulty in filling the sales and service positions needed to open more stores. Still he predicted more than twice as many sales in service locations by the end of the year.
In something of a disappointment, Tesla did not unveil its latest version of the Model X crossover vehicle now under development. Guillen said CEO Elon Musk and others at the company are working "feverishly" on the new model, which is set to go on sale late this year. Automakers often unveil products still under development at auto shows like the one this week in Detroit, but Tesla is not an automaker to follow industry tradition.
Related: The shared genius of Elon Musk and Steve Jobs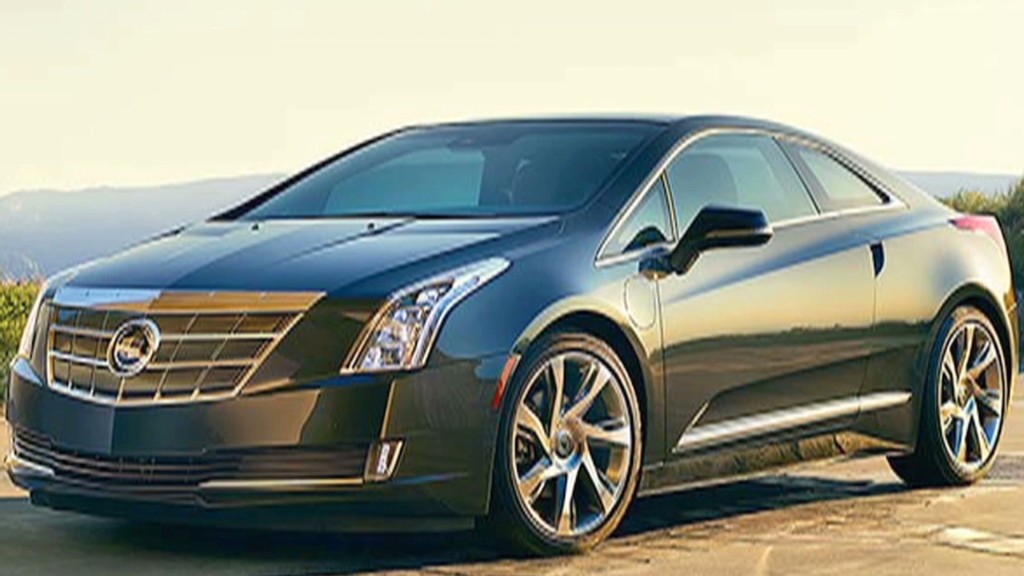 In other news, Guillen said work on the next generation Model S sedan, expected to be sold for about half the price of the current model's $69,000 price tag, is proceeding. He said because of the product development needed for those models it does not have a pickup truck or full-size SUV now in development. Musk said in a recent appearance in New York that he would like to see Tesla offer a full-size pickup similar to the Ford F-150.
Guillen said the company is within days of its supercharger network being completed to the point to allow a cross-country trip in a Tesla. He said the company is adding about one supercharger station a day, with two set to be completed Tuesday in Ohio. Tesla had originally promised owners would be able to make a cross-country trip using the network by the end of December, but he said bad weather had delayed completion by that date.
Last week the company announced it would replace car chargers and upgrade software due to problems with overheating. Guillen said he's not worried that reports of overheating or a few fires at the end of last year were hurting sales in any way.
Musk, who is one of the biggest media stars in the industry, once again did not appear at the auto show despite the the fact that it was the fifth Detroit auto show for the maker.