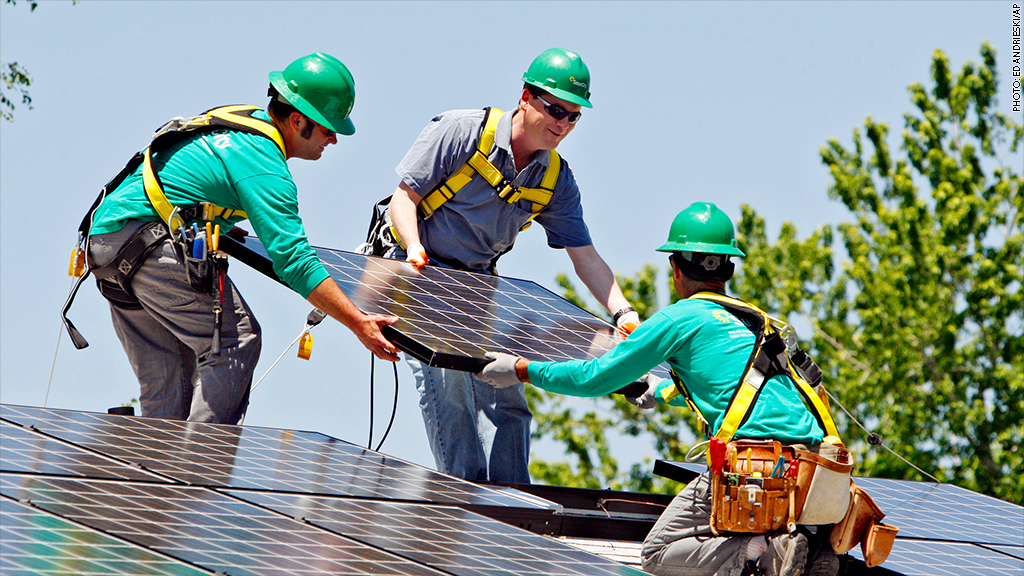 SolarCity wants to give investors more exposure to the sun. In a unique move, the solar panel company revealed a plan Wednesday to sell debt investments directly to individual investors.
Previously, such bond-like products were only available to large institutional investors. Goldman Sachs (GS) last year announced a deal to provide the firm with $500 million in financing for example.
"People want to support clean energy development," SolarCity (SCTY) CEO Lyndon Rive said in a statement. "Customers are seeing the benefits of getting solar for their homes but they would like to participate in other ways as well."
SolarCity will launch a new online investment platform for investors to buy and sell the debt.
The clean energy firm, which operates in 14 states, said the products will be backed by a pool of solar assets, namely the 20-year solar panel leases it signs with its customers.
"Those contracts produce a long-term, predictable source of cash flow," said Tim Newell, vice president of financial products for SolarCity in an interview with CNNMoney.
SolarCity offers solar-power systems for homes, businesses and other organizations, designing and installing custom-built arrangements. Customers can get solar panels installed with no upfront costs and then pay SolarCity each month for power.
Related: Solar jobs outnumber ranchers in Texas, actors in California
The investments will be similar to mortgage-backed securities in the sense that returns rely on payments from SolarCity's customers.
Newell said SolarCity is adopting to technological changes in the financial markets, such as the fact that some municipal bonds can be purchased online.
"You're seeing the growth of direct investment platforms throughout the investment industry," he said. "We're taking those changes and applying them to the solar industry."
Newell added that SolarCity plans to sell a range of debt products with different durations and yields and that the investment platform should go live sometime in the first half of this year.
But Guy LeBas, a fixed-income strategist with Janney Capital Investments, said such offerings at the corporate level are still rare.
One reason, according to LeBas, is that investment banks usually serve as intermediaries in debt issuance. These big financial institutions can help with price setting, marketing, and navigating the regulatory landscape. He added that it's "very hard" to raise a big amount of money with offers directly to investors.
Still, SolarCity is hoping its position as an up and coming green technology company will energize investors. SolarCity's stock has performed ridiculously well -- soaring roughly 400 % since its December 2012 initial public offering.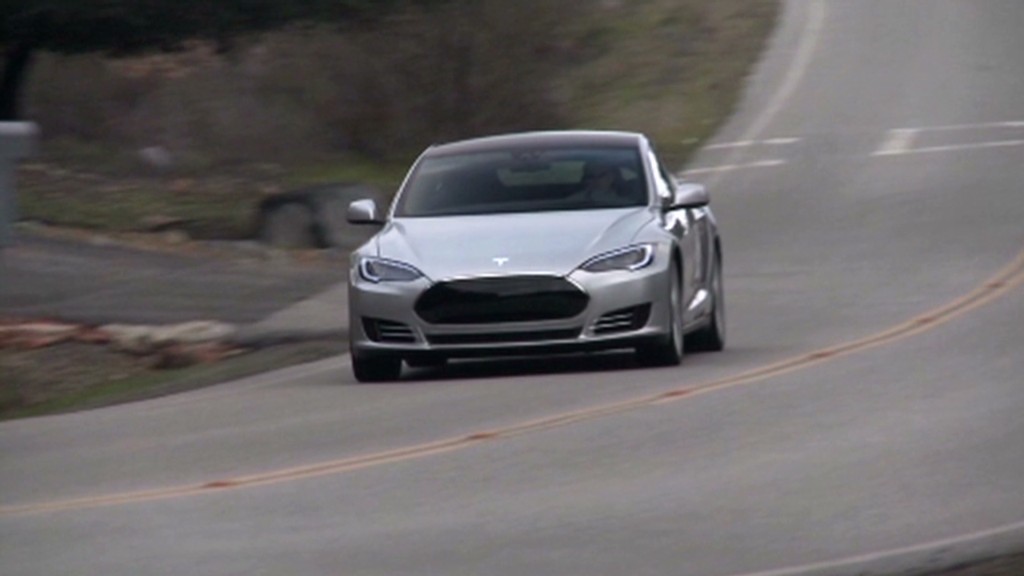 But critics lament that SolarCity, whose chairman is Tesla (TSLA) CEO Elon Musk, benefits disproportionally from an array of tax credits and government loans. They argue that the stock's lofty valuation is not justified.
"Valuing it is in the eye of the beholder," said Raymond James' analyst Pavel Molchanov, who noted that SolarCity has yet to turn a profit.
"The business model relies heavily on the investment tax credit - without that, it would not work," he said.