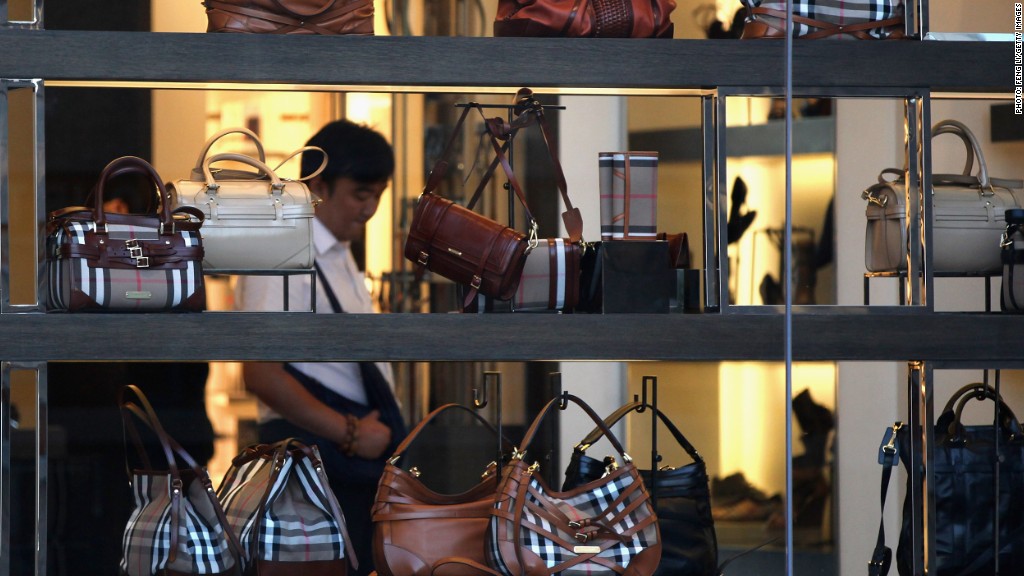 Shares in Burberry surged by as much as 7% in London on Wednesday after the luxury retailer reported strong sales over the holiday season.
The company announced retail sales increased by 14% to £528 million ($867 million) in the third quarter, driven by strong online sales and continued growth in Asia-Pacific.
Comparable sales, which excludes sales in new stores, increased by 12%.
While the results impressed investors, Burberry (BBRYF) CEO Angela Ahrendts warned that fluctuating currency exchange rates could hit earnings over the coming months and noted that the economic environment remained "uncertain."
Ahrendts is slated to leave Burberry to join Apple (AAPL) in mid-2014. Her new role at the tech giant will see her take charge of retail and online stores and report directly to CEO Tim Cook.
Related: Tim Cook docks himself $4 million in pay
Burberry is considered a market leader in its online branding and sales strategy. The retailer has been particularly successful in Asia, where it continually reports double-digit revenue increases.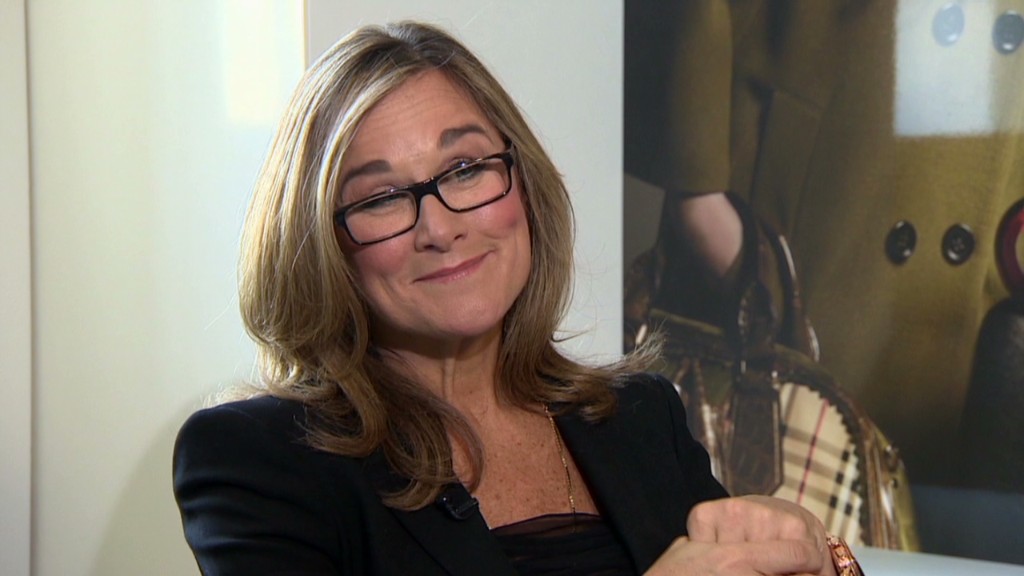 Sophie Albizua, co-founder of the e-commerce consultancy eNova, called the quarterly report "excellent."
Albizua said Burberry's click-and-collect offering, which allows customers to buy items online and collect them in-store, probably helped drive sales in the quarter.
"We always cite them as role models for their website and in-store digital innovation," she said, noting that the click-and-collect strategy encourages customers to buy even more items when they visit the store to pick up their original purchases.