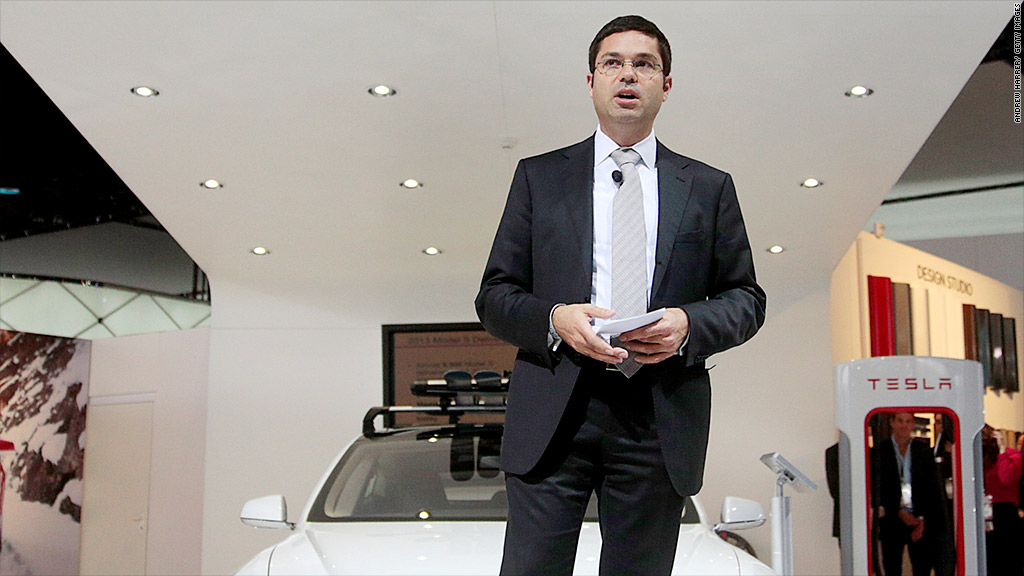 No one is denying that Tesla Motors is a fast growing company.
But CEO Elon Musk says a company executive misspoke when he said at a Detroit auto show press conference that growth this year would be "reckless."
Jerome Guillen, vice president of sales and service for the company, told the packed press conference at the show "What's in store for 2014? It's growth, growth and growth," he said. "On the sales and service side, it's reckless growth."
But Musk said what Guillen meant to say is that Tesla would continue to see "relentless" growth.
"Jerome is French so sometimes his choice of words does not translate correctly," he told CNN.
Wall Street apparently isn't worried about Tesla (TSLA) being reckless.
Shares jumped 16% Tuesday after Guillen's remarks, in which he also said that the company sold nearly 20% more of its Model S cars in the fourth quarter than it had expected to. Shares were up another 3.6% Wednesday.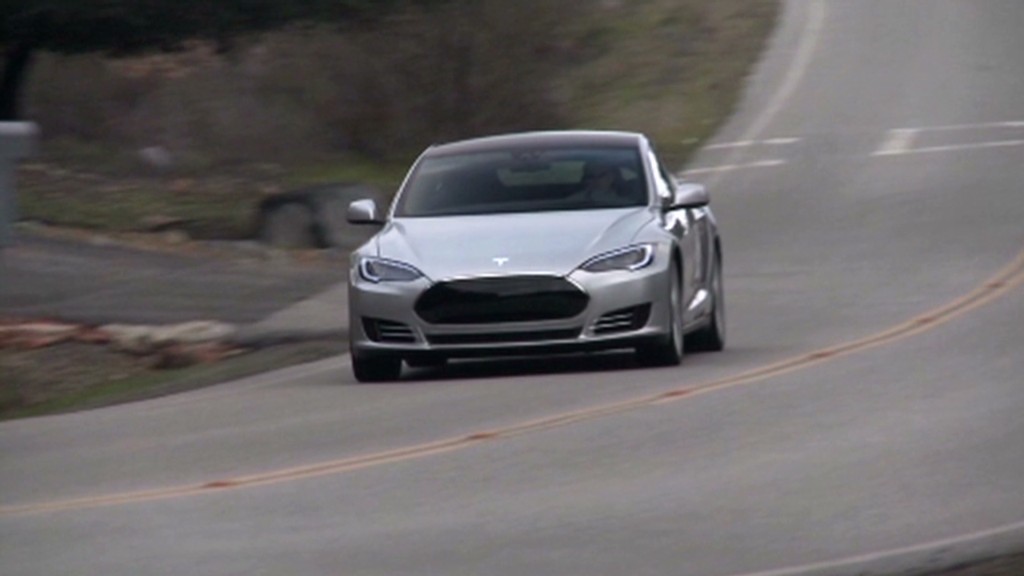 While Tesla doesn't want to be known as reckless, Musk says relentless is a good description of Tesla.
"We're growing are relentlessly as we possibly can," he said.