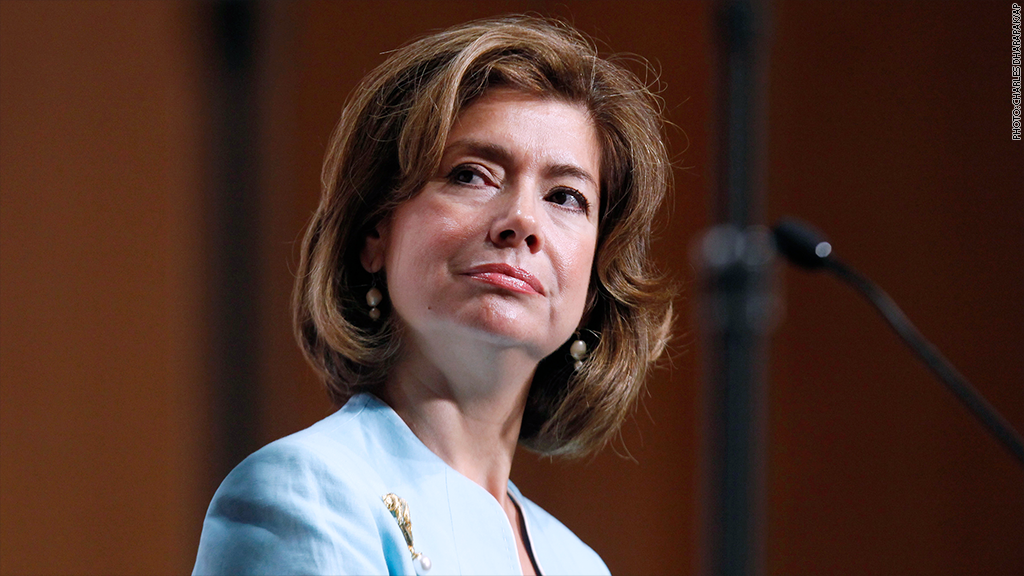 President Obama's pick to head the Small Business Administration, Maria Contreras-Sweet, is no stranger to small business lending, one of the main tasks of the SBA.
Seven years ago, Contreras-Sweet founded ProAmérica Bank, and she is still chair of the board. The commercial bank works primarily with the Latino community in the Los Angeles area.
"Not only did she start her own business, they have also been her customers," Obama said when he announced her appointment Wednesday.
The bank currently has 400 clients, about two-thirds of whom are small business owners, according to CEO Bruce Mills. The rest are individuals and nonprofits. It made $108 million in loans in the first three quarters of 2013.
That's a sharp contrast to the $29 billion in loans the SBA made last year. But Mills knows Contreras-Sweet is up to the task.
"She's had hands-on experience with small businesses and knows their needs. She's a perfect fit," Mills said.
Contreras-Sweet, who immigrated to the U.S. from Mexico at a young age, also has public-sector experience. She served as the secretary of the California Business, Transportation and Housing Agency before starting ProAmérica Bank.
The SBA's primary mission is to help small businesses get access to funding via government-backed loans from private banks. In fiscal year 2013, the agency supported 54,106 loans to small business owners. It also helps small businesses pursue federal contracts and offers disaster loans.
Pending Senate approval, Contreras-Sweet will replace Jeanne Hulit at the helm of the SBA. Hulit has served in an interim capacity since September 2013. Her predecessor Karen Mills resigned after four years and is now a fellow at Harvard University.