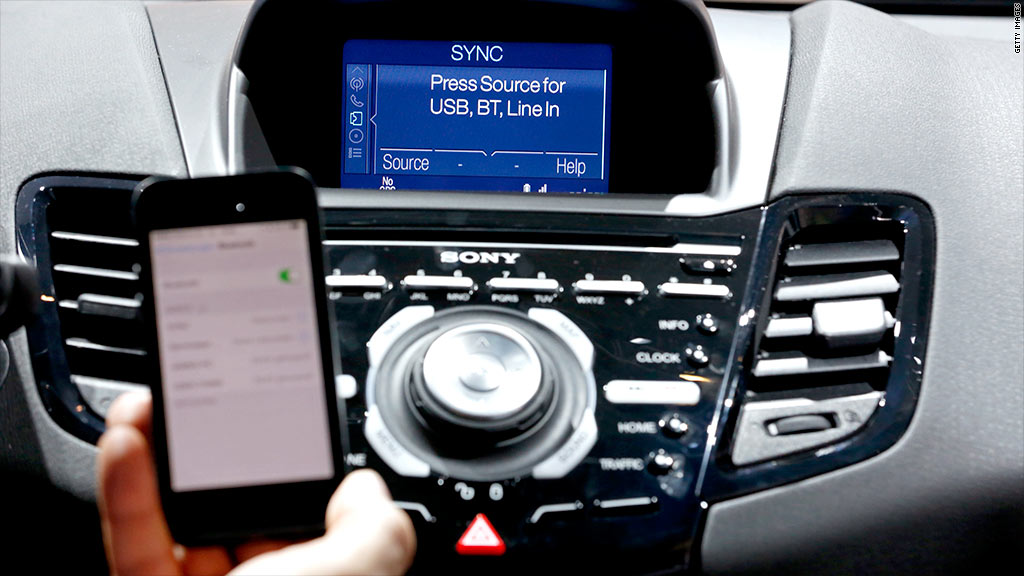 Consumers want their cars to be more connected. But smarter vehicles are raising concerns about protecting driver privacy.
New cars carry computers and wireless communication packages that track everything from where the car is driven to what speed it travels. While drivers want turn-by-turn directions and real-time traffic updates, they wouldn't want data about their trip to result in a speeding ticket showing up in the mail.
So there are calls from both inside and outside the industry for new laws to protect that driving data.
"It's just really important that we have boundaries and guidelines to operate," said Ford CEO Alan Mulally in remarks at this week's Detroit auto show. "Our homes, the cars, everything is going to be on the Internet. Everything's going to be connected. And so what are the guidelines? What do we want?"
Mulally said Ford is cooperating with regulators that are considering what privacy protections are needed for the driving data.
His comments followed those earlier this month from another Ford (F) executive who suggested the automaker had collected data showing if vehicle owners were speeding or breaking other traffic laws.
Related; Tesla and Audi to become AT&T cars
"We know everyone who breaks the law; we know when you're doing it.," said Jim Farley, executive vice president of global marketing at Ford at the Consumer Electronics Show in Las Vegas. He and the company eventually backed away from the statement, saying Ford does not have data showing driving activity.
Ford's onboard communication system, SYNC, is a joint venture with software provider Microsoft (MSFT). Mulally announced last week he would be staying at Ford and would not be leaving the company to become the Microsoft CEO.
Ford (F) says the information collected onboard cars belongs to the driver and is only used with their permission. Other automakers also said they respect privacy of the data they're collecting.
"We've worried about this issue for a long period of time, about the utilization of that database," said Sergio Marchionne, the CEO of Chrysler Group and Fiat.
But there are advantages for the drivers to the automaker collecting data about their driving habits. The data, in aggregate, can help the automakers when designing the next generation of cars.
"If I could read the performance of all our vehicles at all times on the road, I could come up with a set of corrective actions that would make the manufacture and the software of these cars a lot more efficient," Marchionne said.
Related: What your wireless provider knows about you
The issue of driver privacy protection was receiving attention even before the comments from the Ford executives, as vehicles become more connected through wireless communications.
The General Accountability Office, Congress' watchdog group, issued a report last month that showed auto manufacturers, portable navigation device makers and developers of mapping and navigation applications for mobile phones now collect data in order to provide customers with services.
But it also found that the 10 companies studied do not follow all industry-recommended privacy practices. It also said it is difficult for consumers to understand the privacy risks inherent in using these services.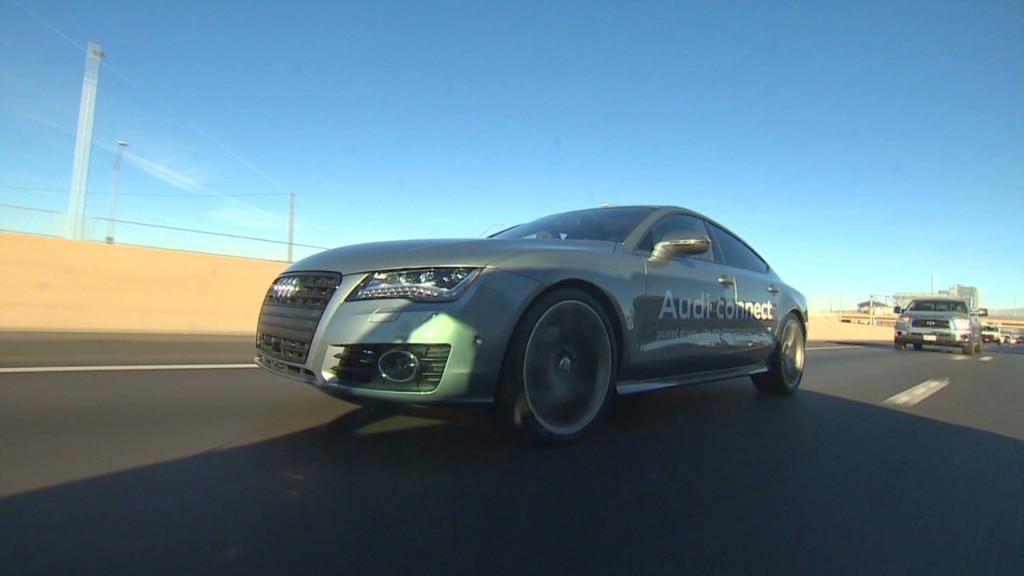 Sen. Al Franken, chairman of the Judiciary Subcommittee on Privacy, Technology, and the Law, said last week that the GAO report shows there needs to be more protection of driver privacy.
"Privacy laws haven't kept pace with these enormous advances," said Franken. "People across the country need much more information about how the data are being collected, what they're being used for, and how they're being shared with third parties."
The Minnesota Democrat said he intends to reintroduce legislation to offer more legal protection.