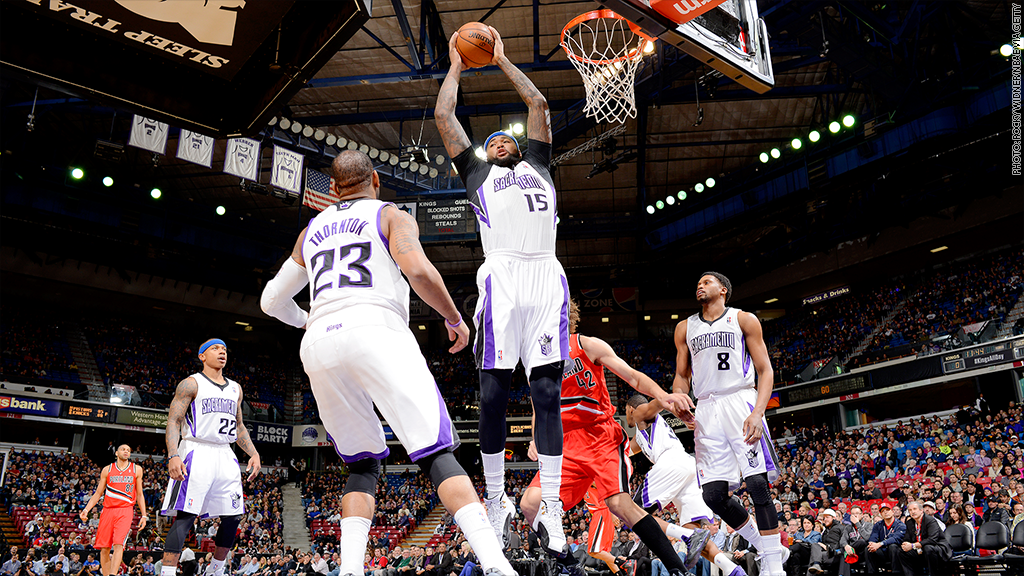 Bitcoin just got another cheerleader.
The Sacramento Kings NBA team just became the first major professional sports franchise to accept Bitcoin, according to an announcement from payment processor BitPay.
Starting Thursday, BitPay spokeswoman Jan Jahosky said Kings fans can use bitcoins to buy merchandise at the team shop -- located at the Sleep Train Arena.
Customers will be able to shop online for tickets and merchandise with bitcoins by March 1.
At today's prices, courtside seats for the March 1 match-up against the Minnesota Timberwolves would cost you 0.28 bitcoins. In dollars, those seats were listed for as much as $257.
Though the digital currency has been around since 2009, it has really gained traction during the past year, as prices soared from $13 to $1,200. Bitcoin was trading at $915 on the Mt. Gox exchange Thursday.
The team first contacted BitPay about a week ago at the Consumer Electronics Show, said BitPay CEO Tony Gallippi.
Kings owner Vivek Ranadivé is also CEO of TIBCO (TIBX), a technology firm that develops business intelligence software. He terms his basketball-related technology investments "NBA 3.0."
"They wanted to move really fast," said Gallippi. Since the announcement, other teams have reached out about using Bitcoin he said, though he declined to name names.
Ranadivé said in a statement that the introduction of Bitcoin is an example of "utilizing technology for the betterment of the fan experience."
"We are maniacally focused on creating the most seamless experience for our fans in all facets," he said. The Kings were unavailable for immediate comment.
Related: Bitcoin reshaping future of money
Major online companies, including retailer Overstock (OSTK)and game maker Zynga (ZNGA), already accept it as payment. China has been a particularly fertile ground for Bticoin lovers, though regulators have been cracking down and China's top Internet retailer has banned it from its online shopping sites.
The popularity of Bitcoin has even prompted JPMorgan Chase (JPM) and other banks to explore forays into rival digital currencies.