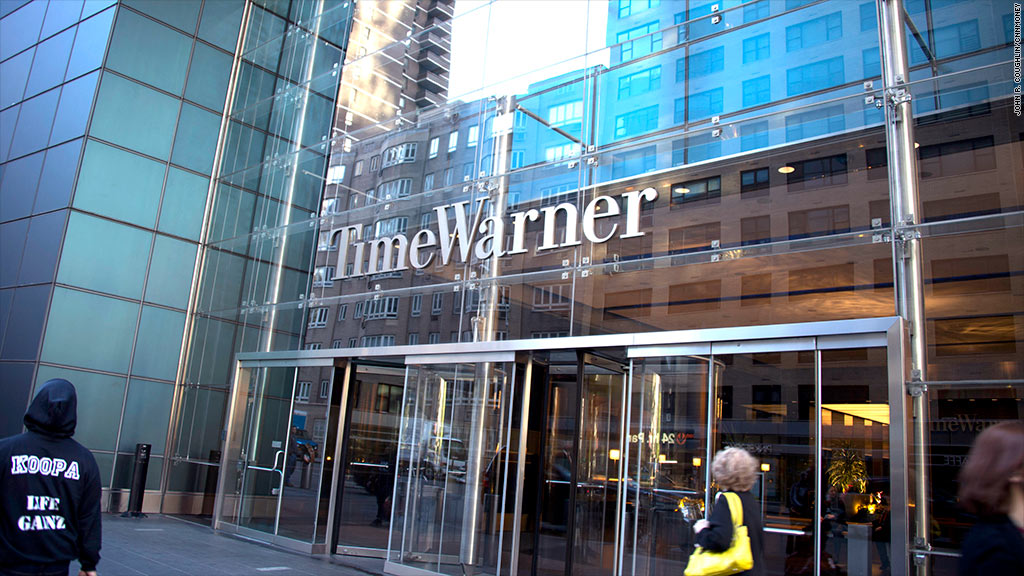 Time Warner, one of the country's biggest media companies, is planning to combine its New York City offices at a new development known as Hudson Yards on the far west side of Manhattan.
On Thursday, the company announced the $1.3 billion sale of the space it currently owns in the Time Warner Center and said it would move out in 2018. Time Warner also said it had signed an initial agreement and made an unspecified financial commitment for a new headquarters at 30 Hudson Yards.
"By consolidating our space to Hudson Yards, New York's next great neighborhood, we will be able to reallocate substantial savings to our primary business of creating and sharing great storytelling in television, film, and journalism with audiences around the world," Jeff Bewkes, the chief executive of Time Warner (TWX), said in a statement.
Time Warner is the parent company of CNN and Time Inc., the joint owners of CNNMoney. When Time Warner spins off Time Inc. later this year, CNNMoney will be wholly owned by CNN. That means the staff of this Web site will likely be among the thousands of employees who will be moving to 30 Hudson Yards in about five years.
Thursday's announcement about the move confirms a plan that has been an open secret for some time.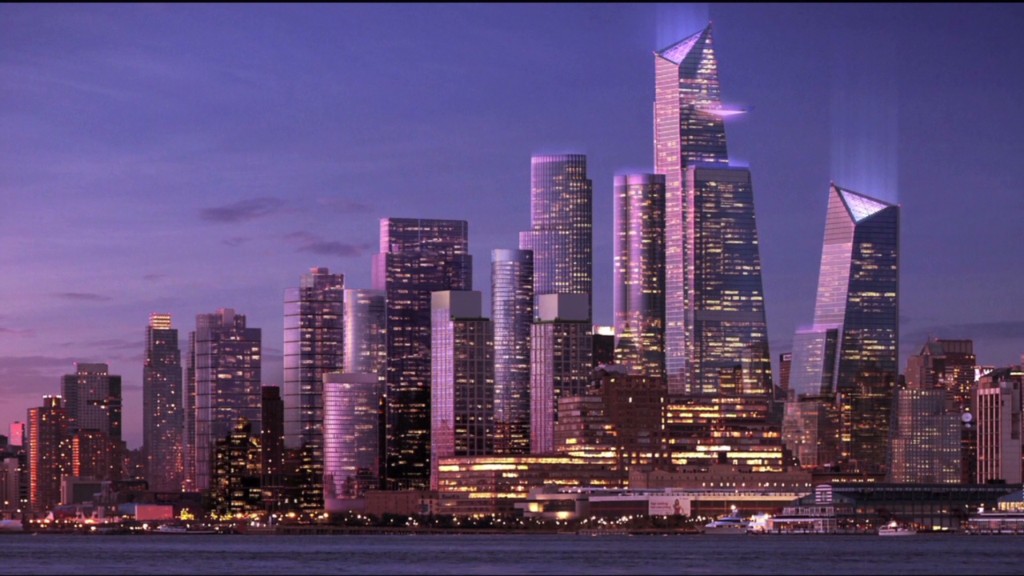 Time Warner says it is turning a substantial profit on the sale, having spent about $520 million on its floors inside the Time Warner Center, which it moved into in 2004. The larger complex that bears the company's name -- including a mall, three performance halls, an array of high-profile restaurants, condominiums, and a luxury hotel -- is credited with rejuvenating Columbus Circle, at the southwest corner of Central Park in New York City.
Now Time Warner is selling its roughly one million square feet of office space to the real estate firm that developed the complex, Related Companies, and two of Related's financiers, sovereign-wealth funds from Singapore and Abu Dhabi.
The group of new owners will pay $1.3 billion for the space and lease it back to Time Warner (for an unspecified price) until the company's move is complete.
Time Warner's profits from the sale will help pay for the new, consolidated headquarters at Hudson Yards.
Related: NY Times redesign points to digital future
Bewkes said the company started to look at its office space situation and consider a move to a new corporate headquarters about two years ago. At present, he said, Time Warner owns and leases space in seven different buildings in and around New York City. CNN, for instance, has New York studios and offices inside Time Warner Center while HBO has offices about a mile away.
Bewkes said the consolidation would "foster even more collaboration, creativity, and efficiency across our businesses."
While the final deals are not in place yet, Time Warner intends to acquire more than one million square feet of the 2.6 million square feet contained in the plans for 30 Hudson Yards. It estimated that about 5,000 employees from its three divisions -- HBO, Turner (which includes CNN) and Warner Bros. -- would be affected by the move.
Time Warner is staying in business with Related, which is one of the developers of Hudson Yards. The development will sit atop a railroad yard near the Hudson River. Related says it is the largest such project in New York since Rockefeller Center.