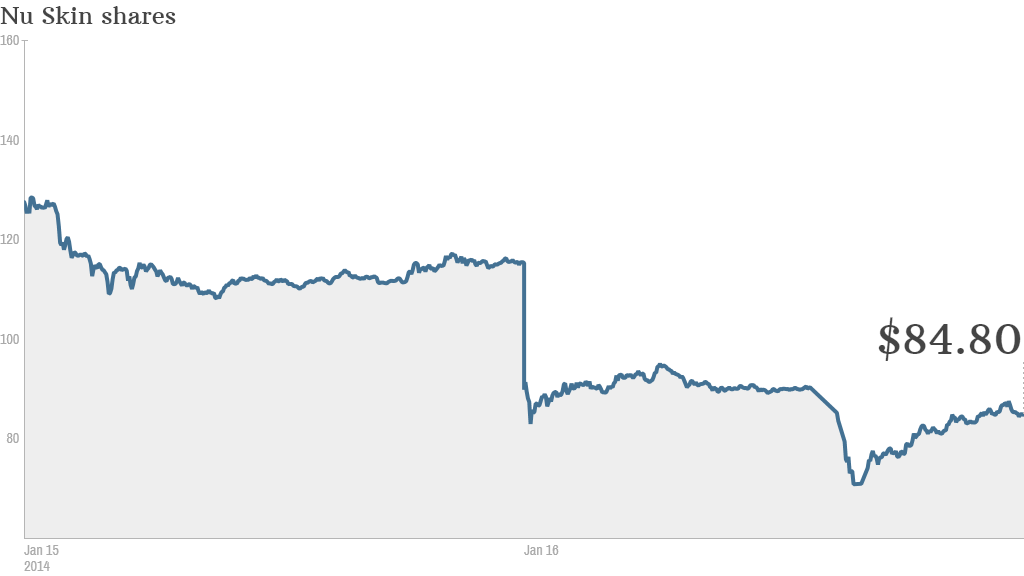 Shares of Nu Skin were down again Friday and have fallen more than 40% this week after Chinese state media accused the beauty products marketer of running an illegal pyramid scheme in the country.
The allegations were published Thursday by People's Daily, a Communist Party mouthpiece, in a story that promised to expose how Nu Skin "weaves its lies."
China's powerful State Administration for Industry and Commerce announced it was opening an investigation.
"If the claims are true, the SAIC will resolve the matter according to the law and regulation," the agency said.
Nu Skin (NUS), based in Utah, said it was dedicated to full compliance with China's laws and was approved to conduct direct sales in 19 of the country's 32 provinces.
"The article that appeared in today's People's Daily contains inaccuracies and exaggerations that are not representative of Nu Skin's business in China," it said.
In a second statement, Nu Skin warned investors that "there will likely be a negative impact on China revenue" as the company worked through the "evolving situation."
Related story: Inside China's $2.2 trillion budget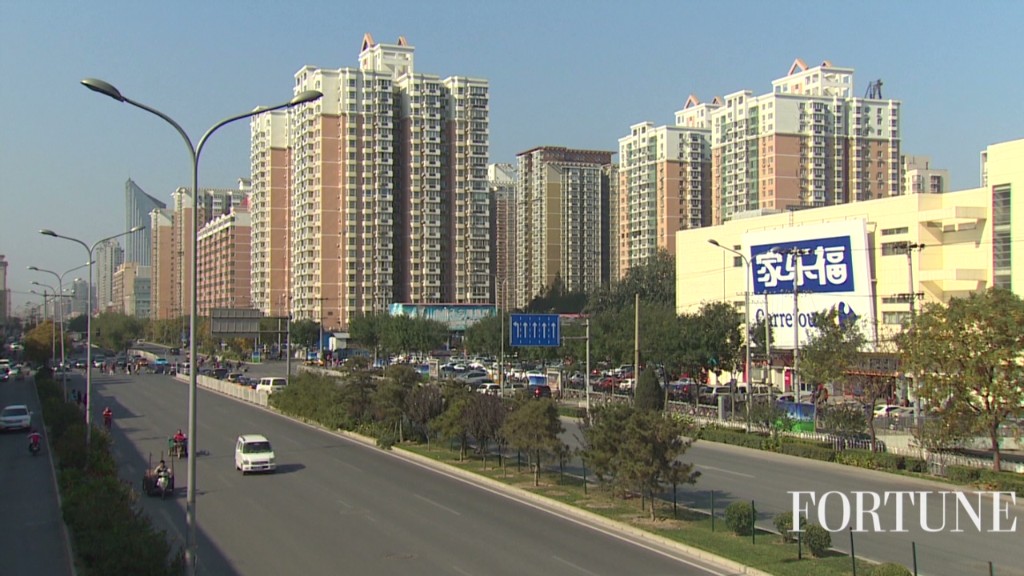 Nu Skin is a multi-level marketer that has grown rapidly in Asia. Its salespeople make money by selling Nu Skin products and by recruiting new members and taking a portion of their sales.
The company has come under scrutiny from short sellers in the past, but has weathered the speculation, and its shares rose to almost $140 earlier this month. The company has also attracted the attention of regulators, and Nu Skin has been accused of making bogus advertising claims by the U.S. Federal Trade Commission.
In the first nine months of 2013, $909 million of Nu Skin's $2.2 billion in sales were made in the Greater China region, which includes Hong Kong and Taiwan.
Related story: China Mobile kicks off Apple iPhone bonanza
Ben Cavender, an associate principal at China Market Research Group, said that while multi-level marketing was once prohibited in China, authorities have loosened their stance -- to the benefit of companies like Nu Skin.
"Multi-level marketing works well in China because there is a lack of trust in a lot of brands," he said. "These companies do really well because new customers are learning about a product from someone they trust in the community."
Still, there is no guarantee that China's more permissive attitude will continue.
"Beijing is looking very closely at corporate behavior -- especially activities that are seen to be taking advantage of consumers," Cavender said.
Shares of Herbalife (HLF), another multi-level marketer that has been accused by critics of running a pyramid scheme, have dropped more 11% since the Nu Skin story broke.