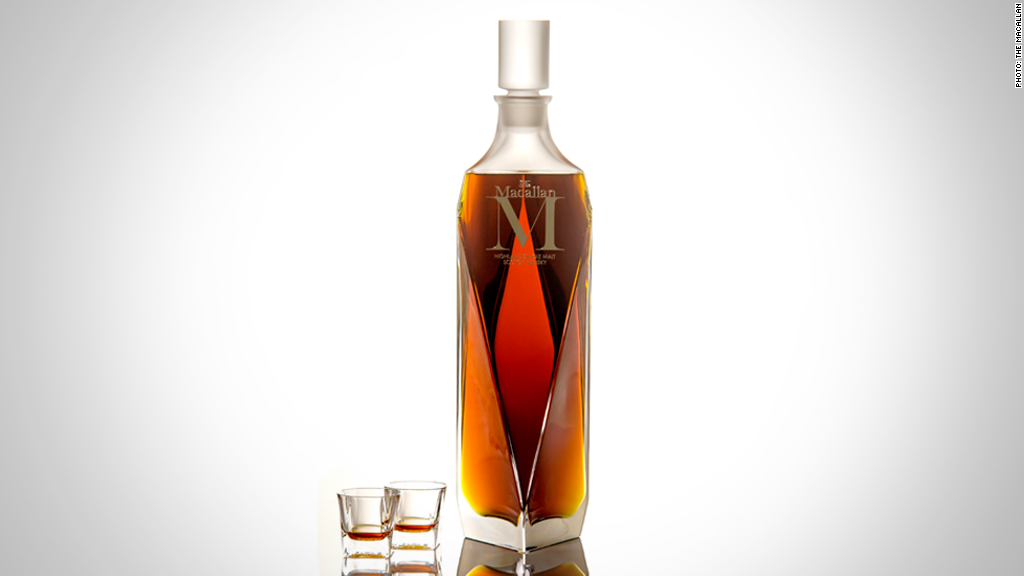 What did you pay for your last drink? Probably not a half-million dollars.
A large crystal decanter filled with rare Macallan "M" whisky sold for $628,205 at a Sotheby's auction in Hong Kong this weekend. That hefty price tag set a new world record for the most expensive single-malt whisky sold at auction.
What makes this whisky so special?
Mostly, its rarity.
First, there's the bottle. The faceted crystal decanter of The Macallan Imperiale "M" is 28 inches tall and holds 6 liters of whisky -- the same volume as 3 big soda bottles. The glass crafter said forty of the hand-blown decanters were created and destroyed due to imperfections before the piece was finally completed. Named after the Roman emperor, the "Constantine" decanter took 17 craftsmen over 50 hours to complete, the French glass company said.
The Constantine is one of only four bottles of its kind.
Then there's the bottle's amber-colored contents.
At The Macallan distillery in Scotland, the resident whisky maker spent two years choosing seven casks out of nearly 200,000 that would be blended to create "M," according to the auction catalog. The Macallan brand ambassador, Charlie Whitfield, said those rare sherry oak casks range in age from about 75 to 25 years old.
Related: Spending $402 million in one week
Before the sale, the world record was held by another Macallan whisky, a 64-year-old scotch that went for $460,000 in New York in 2010.
But The Macallan Imperiale "M" doesn't have an age statement since the casks were chosen for rarity rather than age. Instead of paying for years, the winning bidder was buying what Whitfield called "a unique opportunity to own a collaboration between best-respected luxury brands."
In recent years, such collaborations between spirit producers and luxury brands have become increasingly appealing to high-end bidders, according to Jennifer Simonetti-Bryan, a certified wine and spirits expert.
Asian buyers have been central to that trend, she said.
While Macallan's largest market is the United States, Asia is becoming a new hotspot for spirit investors. "In the past ten years the Asian market for rare spirits has exploded," Whitfield said.
An added incentive for local buyers -- all proceeds from the sale go to Hong Kong charities.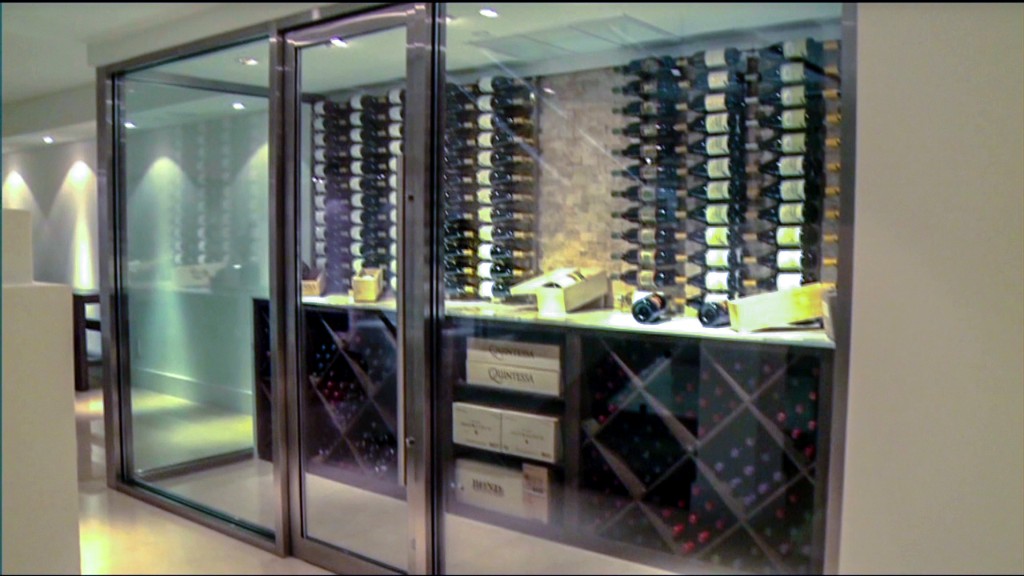 Another attractive quality of these rare spirits is their long-lasting drinkability. Unlike an uncorked bottle of wine, most spirits, like the Macallan scotch, can be opened and drunk over a period of months or even years, the expert said.
Whenever the winning bidder, who chose to remain anonymous, decides to pull out the stopper and pour a dram, Whitfield said they can expect to taste notes of cinnamon, green apple, raisin, and wood smoke.
And if you're lucky enough to taste a drop from the "Constantine," the whisky inside, "M", is available in regular-sized bottles as well. Good luck finding it though. There are just 1,750 in the world, selling for the bargain price of $4,500.