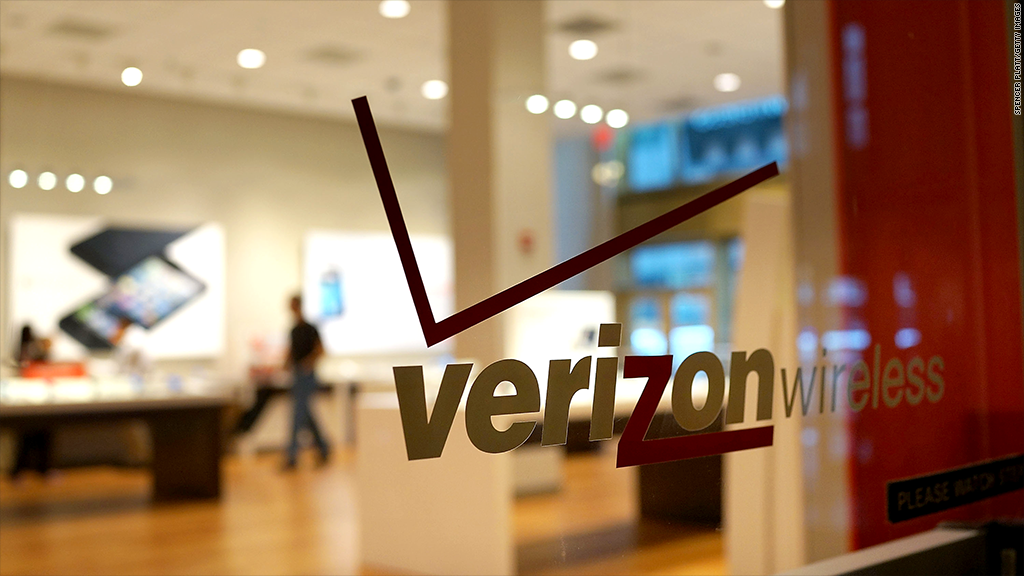 Competition between cell phone companies is heating up once again, but Verizon has so far managed to stay above the fray.
The telecommunications giant announced strong earnings after adding nearly 1.6 million new wireless customers under contract in the last quarter of 2013 -- down from 2.1 million a year ago, but up 70% from the third quarter.
Verizon swung to a profit of $5.1 billion, following a steep $4.2 billion loss a year ago when Hurricane Sandy caused significant issues for the company.
Shares in Verizon (VZ) were down slightly in midday trading and ended the day down less than 1%.
Jonathan Schildkraut, a managing director at Evercore Partners, was impressed that 70% of Verizon Wireless' customers now have a smart phone -- generally a more expensive monthly plan. That was up from 58% a year ago.
As a result, Verizon is making more money from its customers. The average customer account pays Verizon more than $157 per month, up 7% from the same time a year ago.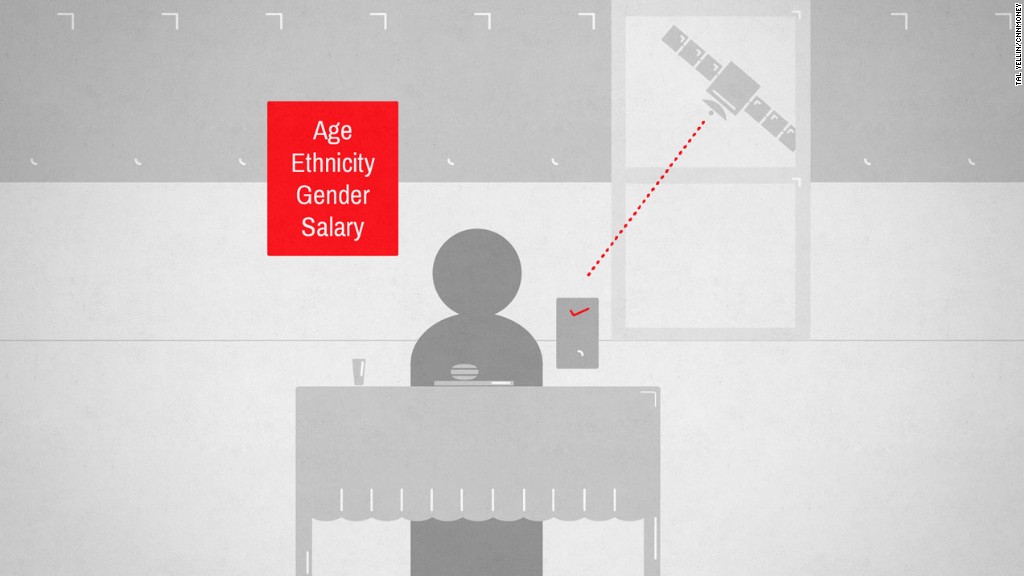 The mobile phone market has recently become quite competitive in the United States -- largely thanks to underdog T-Mobile (TMUS). Long one of the smaller players in the U.S. cellphone market, over the past year T-Mobile has launched a bid to take on big boys Verizon, Sprint (S) and AT&T (T). The strategy includes aggressive pricing, the elimination of contracts, an improved coverage network and a offer to reimburse people who break their current contracts with rival providers.
Though AT&T and Sprint have since introduced new plans and pricing to stave off the competition, Verizon has instead focused internally. It completed the $130 billion purchase of Vodafone's (VOD) share of Verizon Wireless last year, and Verizon announced Tuesday that it is purchasing a smart TV business development unit from Intel (INTC).
The results appear to be paying off.