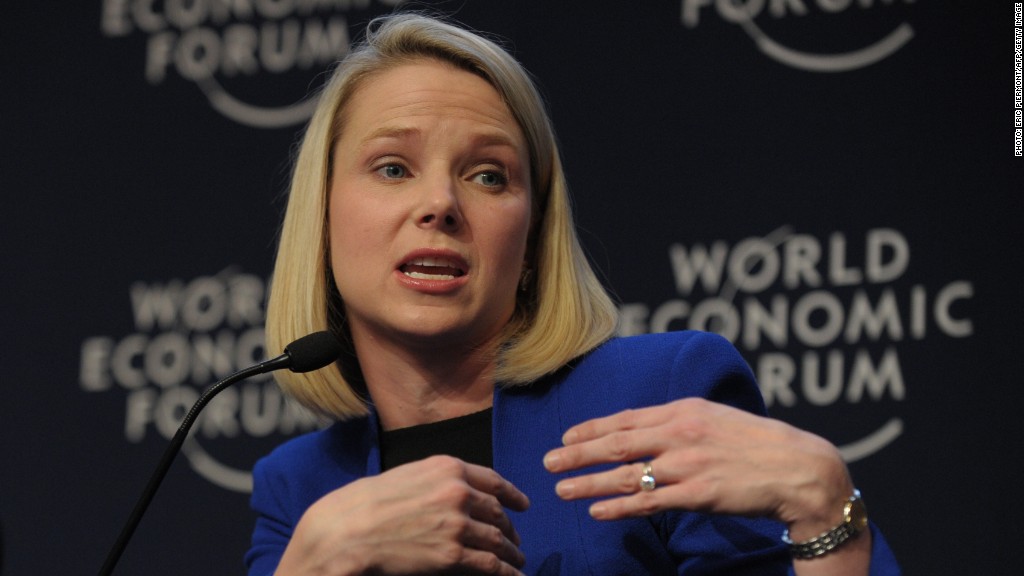 Yahoo's Marissa Mayer is calling on the United States to be more transparent about its data collection practices, as other top tech CEOs urge the international community to establish privacy guidelines.
Mayer said that revelations about government snooping have hurt her company, and that Yahoo now wants "to be able to rebuild trust with our users."
The Yahoo (YHOO) CEO was speaking as part of a technology panel with other tech executives at the World Economic Forum in Davos, Switzerland.
Cisco (CSCO) CEO John Chambers echoed Mayer's remarks, saying that government leaders should start working together to create transparent guidelines related to privacy, safety and data collection, all of which would allow businesses to function more efficiently.
Related: Tech firms want U.S. to reform spying activities
Last year, former National Security Agency contractor Edward Snowden leaked classified documents detailing the U.S. government's bulk collection of phone records and other data. Snowden also revealed the agency had apparently tapped into the fiber optic cables that carry data between the servers of major American tech companies including Google (GOOG) and Yahoo.
The Snowden documents had major implications for tech companies, especially those that have staked their reputations on an ability to safeguard user data.
Related: Online privacy is dead
Mayer said Internet users should be given clearer information about how their online data may be used, and described the current situation as "murky."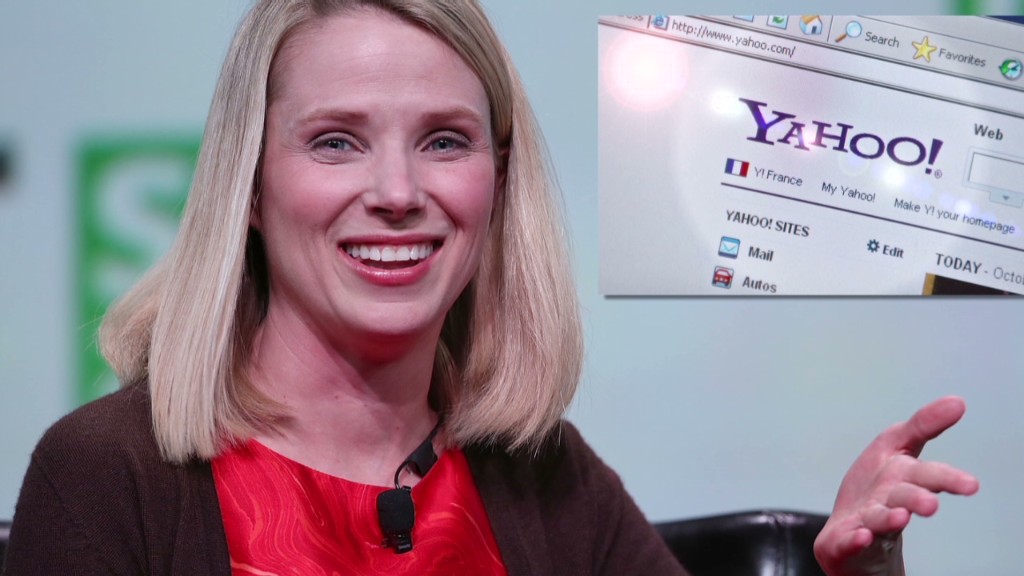 In December, tech firms sent an open letter to President Obama and Congress, saying there was an "urgent need" to change government spying practices.
Obama announced a series of reforms last week, but many of the most contentious aspects revealed by last year's classified NSA leaks will continue.